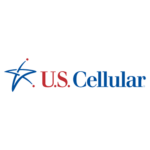 U.S. Cellular is the the largest regional carrier in the U.S. Their prime market concentration is in the Pacific Northwest, Midwest, New England, and a few other scattered areas.
Plan Information
Though U.S. Cellular has always offered its customers nationwide coverage via roaming agreements, you must have a home address in one of U.S. Cellular's home markets to sign up for service. If you spend too much time roaming your service will get cancelled - making U.S. Cellular a poor choice for most nomads.
In addition, U.S. Cellular has specifically prohibited the mobile use of their 'big bucket' Rural Home Internet plans.
They have both postpaid & prepaid options. They offer both phone and cellular home internet (data only) plans.
Currently Available Plans:
Postpaid Plans
Unlimited Data Even Better: $75/month
Unlimited Data Everyday: $65/month
Unlimited Data Basic: $55/month
Prepaid Plans
Unlimited Plus: $65/month
Unlimited: $55/month
5GB: $40/month
Plan Specifications:
Carrier Networks Used: U.S. Cellular
Carrier Relationship: Direct
Plan Types Available: Phone, Data Only
Device Types Permitted: Plan dependent
Unlimited: Yes with high speed caps
High Speed Mobile Hotspot Use:

Even Better: 30GB
Everyday: 15GB
Prepaid Unlimited Plus: No limit, but speed capped at 1.5Mbps

Throttling: None, except for 5GB plan
Network Management: Always
Video Streaming Resolution:

Even Better: 1080p
Everyday: 720p
Basic: 480p
Prepaid plans: 480p

5G Access: Planned for 2021
Device Purchase Required: No
Plan Period: Monthly
International Roaming: Yes, varies by account
Domestic Roaming: Yes
Data Roll Over: None
Overage Charges: No

Lines permitted per account: 10 for consumers, 25 for businesses.
Extras:
---
Potential Alternatives to Consider:
Some of our TOP PICK Cellular Data Plans to also consider:
Learn More About Selecting Cellular Data Plans Explore Our Comparative Pricing Grid
---
Related News & Videos
---
This Review Contains Additional Member Exclusive Content!
We are Honored to be Member Funded!
No ads, no sponsors, no selling (but may contain affiliate links)
Our members fund our in-depth independent reviews.
This entry may contain additional member exclusive content such as testing notes, field testing data, user interface tours, comparisons to alternatives, analysis, tips, videos and discounts.
Members also get interactive guidance, alerts, classroom and more.
Purchasing Options
Selecting the right cellular data plan for your mobile internet needs is only one part of the equation. Here's some further guides on understanding the selection process as well as the additional gear you might need.