Taoglas is a UK-based global company that develops products - primarily antennas - for the IoT industry. The company makes thousands of antennas for a variety of purposes. Some of their products are of use for RVers cruisers and other nomads. Taoglas products have limited consumer distribution in the U.S. and are typically only available from a few specialty vendors.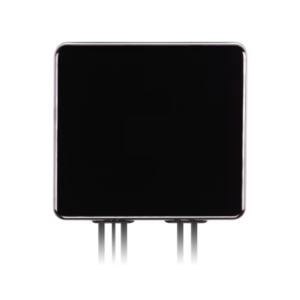 The Guardian line of combination antennas is an unusual design - a flat, adhesive-mount omnidirectional combination antenna that does not require a ground plane. This antenna series is designed for ultra-low profile installations, particularly for use inside vehicles without metal roofs or exterior roof and wall-mount applications.
Many variations of this antenna are available that have the following differences:
Support for wideband sub-6GHz 5G. Some antennas in this series support all sub-6GHz LTE and 5G cellular frequencies. Other, visually identical models, support traditional LTE frequencies only. Potential customers should carefully review the model numbers and specifications before purchase.
Mounting (adhesive or wall mount)
Color
Depending on the variant, the antennas can combine cellular, GPS, and Wi-Fi antennas like other combination antennas.
The Guardian line includes the following models of most interest to the RV, cruising and nomadic community:
Wideband cellular antennas which include sub-6GHz 5G support and LTE/5G 600MHz (Band 71/n71) support:
MA952: 2x Cellular (MIMO), 2x Wi-Fi (MIMO), and 1x GNSS/GPS
MA9908: 4x Cellular (MIMO),3x Wi-Fi (MIMO), and 1x GNSS/GPS
MA9909: 8x Cellular (Two 4x4 MIMO), 1 GNSS/GPS
4G/LTE cellular antennas (No Band 71 or sub-6GHz 5G support):
All available models can be viewed and compared here on the Taoglas website.
Carefully consider the models before purchasing to know exactly what you are getting.
Additionally, customized options, such as cabling and connectors, may be available for this line of antennas depending on the vendor.
---
Product Variations
---
News, Videos, & Status
We are not currently testing the Taoglas Guardian series.
---
---
Purchasing Options
This series of antennas are available in several configurations and custom orders may be possible - ask your vendor. Specific configurations may be difficult to find in stock.
Shop carefully and know exactly what you are looking for - the model numbers are very similar for several variants.
Mouser Electronics

To find the antennas listed above, search for them by model # on Mouser's website.