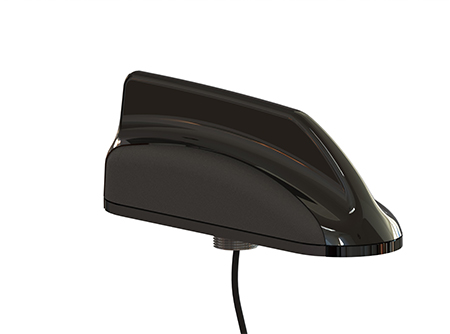 The MXF series of antennas by MobileMark are multi-band, omnidirectional combination antennas in a compact shark-fin housing. This style of antenna is a dome antenna with the cables routed through the base of the antenna. More information on installing these antennas can be found in the Antenna Installation - Low Profile Roof Mounts.
The MXF Series combines a variety of antennas into a single package with options for LTE, Wi-Fi, GPS as well as specialized antennas for public safety uses.
The following models are of interest to RVers and Cruisers:
MXFG302: 2xLTE, 1xGNSS/GPS
MXFG402: 2xLTE, 1xWiFi, 1xGNSS/GPS
MXFG502: 2xLTE, 2xWiFi, 1xGNSS/GPS
MXFG602: 2xLTE, 3xWiFi, 1xGNSS/GPS
MXFG702: 2xLTE, 4xWiFi, 1xGNSS/GPS
Note that the 702 model is the most widely available - the other configurations may require a custom order through MobileMark or a specialized vendor.
---
Specifications
Models: MXF Series
# of Cellular Antennas:
Direction: Omni-directional
Cellular Frequency Range: 694-960, 1710-3700 MHz
Wi-Fi Frequency Range: 2.4-2.5 GHz & 5-6 GHz
Impedance: 50 Ohms
Cable Type & Length: Variable, options include RG-174 and LL-195 Cable
Connectors: SMA Male or RP-SMA connectors
Internal Ground Plane: No
Dimensions: 7.5"L x 2.25"W x 2.95"H
Weight: Unknown
Mounting: Stud or Magnetic
Outdoor Rated: Yes
Frequency / Gain:


LTE:

694-960 MHz: 0-3 dBi
1710-3700 MHz: 4 dBi

Wi-Fi: 4-5 dBi

Retail Price: $200-400
---
News, Videos, & Status
We are not currently testing the MobileMark MXF series.
---
---
Purchasing Options
Amazon (affiliate links):