Update (1/3/2018) - No news is good news?
We have not seen any evidence that AT&T has decided to follow through on the statement released in their memos from October 2017. We will continue to monitor for any changes that take place.
Update (10/29/2017) - Unlimited Plus Hotspots Still Being Activated
The original leaked deadline of 10/27 has passed, and hotspot devices are still able to be activated on Unlimited plus for new and existing customers.
Which negates at least part of the original leak, and supports rescinding of the policy. Suspicion from others posting online is that AT&T is clearly in talks about changes around hotspot lines, so we are on guard that changes similar to the original leak could occur in the future. As such, we recommend that if you want this plan - act sooner rather than later.
Here's a 20m video we create overviewing this plan, and what you need to do to get it:
The updated original story continues below.
---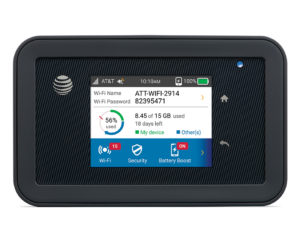 When AT&T announced the Unlimited Plus plans in February 2017 - overnight AT&T went from having some of the worst data offerings for mobile travelers, to being the most data-friendly mobile provider.
Verizon's new Unlimited plan capped high-speed hotspot data usage to just 10GB/mo (now 15GB/mo) even on Jetpack hotspots - while AT&T's new unlimited plans allowed you to add a dedicated mobile hotspot for as little as $20/mo without high-speed data limits!
AT&T was clear that they had no high-speed usage cap for hotspots on these plans at all - other than the standard "network management" occasional slowdown after 22GB of usage on actively congested towers.
For RVers and boaters with any existing voice lines on AT&T, it became a no-brainer to add on a dedicated hotspot to serve as a primary mobile internet option.
AT&T even allowed hotspot devices to be activated as the primary line, meaning you didn't need a smartphone line with the carrier to qualify (however many in this situation opted for activating a Mobley on the much cheaper Connected Car $20/month stand alone plan - which is now retired).
And many cord cutters and rural dwellers were doing the same.
It was a deal that was too good to be true. And it seems that AT&T may have finally realized this.
Yesterday AT&T customers began to notice an odd new block of text added to their bills, and images were posted in public forums:
NOTICE OF DEVICE ELIGIBILITY
Please note that as of 12/05/2017, AT&T Wireless Home Phone & Internet and dedicated mobile hotspot devices will no longer be eligible devices for the AT&T Unlimited Plus or AT&T Unlimited Choice plan.
So, is the party coming to an end?
For new customers - probably so.
---
Video Edition of this Story:

Enjoy Video? Subscribe to our YouTube Channel!
---
Will Current Customers be Grandfathered?

It is clear that AT&T is changing policies - and beginning in December January will no longer allow existing customers to add dedicated data hotspots onto Unlimited plans.
But what about current customers who already have a hotspot active?
AT&T has now updated its support portal to indicate that current lines WILL be grandfathered in.
With grandfathered unlimited hotspot data, these line may become as coveted as Verizon's classic truly unlimited grandfathered data plans.
What About the Mobley Connected Car Plans?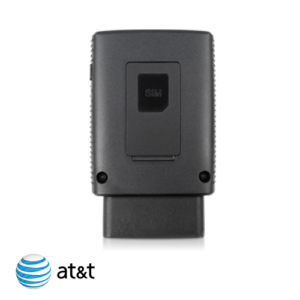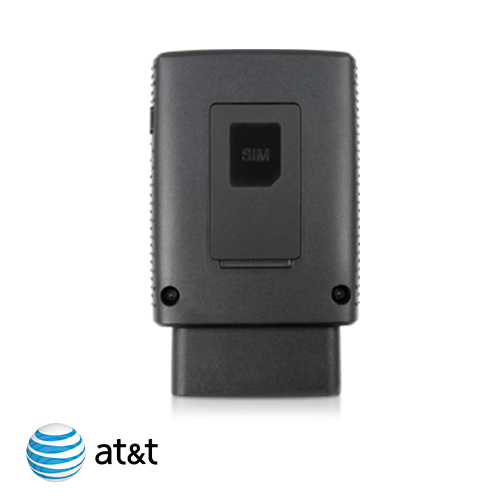 The announcement in the current AT&T bills only applies to dedicated hotspots and "Wireless Home Phone & Internet" devices, which are cellular home routers that also provide a phone jack.
And the changes only apply to the Unlimited Plus and Unlimited Choice plans, which are part of the AT&T Wireless department.
Nothing is changing with Connected Car plan that so many travelers adopted by activating a Mobley device.
The AT&T Connected Car standalone unlimited plan at the insanely cheap $20/mo rate however has seemingly been retired and is no longer available for new customers.
So far, AT&T is continuing to honor the plan for existing customers who already got in on the deal.
If you have this plan active, NEVER let it expire.
Just do be aware that the original fine print did say the carrier could change the terms or terminate the plan at anytime.
Previously, AT&T also allowed customers to activate a Mobley device on an Unlimited Plus or Choice plan for the same price as a dedicated mobile hotspot (however, we recommend other devices than the Mobley for this, it's actually a pretty basic device not purpose built for full time use) - at present time, we do not know if this policy change will apply to them as well.
What Next?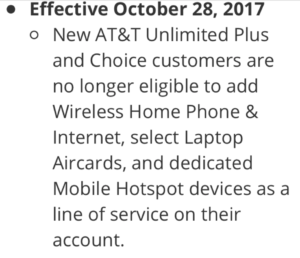 It is not clear whether or not AT&T intends to roll out a new hotspot data plan once the door slams shut for new customers taking advantage of the current plan, and if so - just how compelling it might be.
Odds are, any new AT&T hotspot plan will have a high-speed usage cap - like the 15GB limit Verizon currently enforces.
We have reached out to multiple AT&T PR contacts to try and get the deeper details, and will be updating this article here as we learn more.
Attention MIA Members:
We have included additional information and insider scoops on this AT&T plan, as well as for protecting your line - so be sure to log in to read the details.
Bonus Member Only Content Available!
We go extra for our premium members - who make this resource center possible (did you notice the lack of 3rd Party advertising?). We have included some additional information in this news article just for our members - analysis, guidance and/or insider tips.
If you're not yet a member, please consider joining us. Extra content like this is one of the many perks we offer - in-depth content, guidance, discounts, alerts, classroom and more.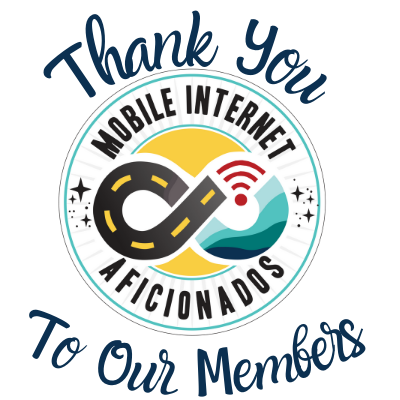 If you are already a member, please log in above to see the special content we have prepared for you.
Related News: