UPDATE (March 1st, 2018): Details Confirmed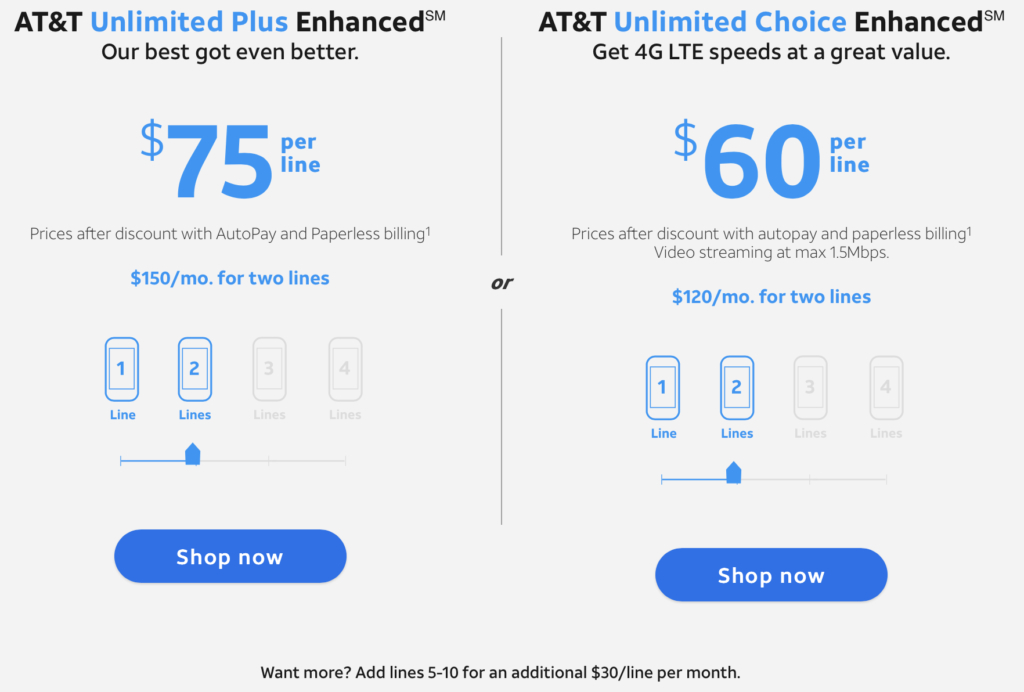 As expected, AT&T updated its website this morning with the new "Unlimited Enhanced" plans - and all the leaked details we reported on earlier this week have indeed come to pass.
The major reported downside is indeed real - there are NO MOBILE HOTSPOTS allowed on AT&T's new "Enhanced" plans!
Heavy data users who did not manage to get a grandfathered Unlimited Plus line before today are likely now out of luck on AT&T.
Fortunately - we've heard from a lot of readers who made a pilgrimage to an AT&T store over the past two days, and they now have unlimited hotspot data. Yay!
Here are a few additional details we've dug up:
Big Bummer - HD Video Throttles!?!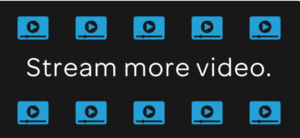 Even though the Unlimited Plus Enhanced plan is billed as supporting streaming in "stunning High-Definition (up to 1080p)" - there is a pretty major catch we discovered lurking in the fine print:
"Streaming video may be limited to SD & after 22GB/line/mo. on AT&T Unlimited Plus Enhanced or anytime on AT&T Unlimited Choice Enhanced..."
We have reached out to AT&T to confirm under what circumstances "may be limited" video throttling will kick in.
If ALL video streamed after 22GB/mo will be limited to SD video, this is a MAJOR knock against AT&T's new plans and will prove to be a major disappointment to AT&T customers looking to get their streaming fix over cellular.
We will update here once we know more.
Our original breaking story with more updated details continues below...
---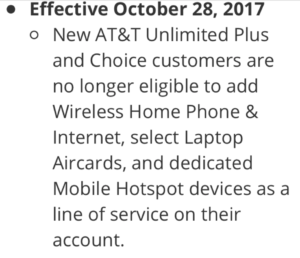 Back in October 2017 AT&T caused a scare when it began to notify customers that mobile hotspots would soon "no longer be eligible devices" to use with AT&T's Unlimited Plus plans, though AT&T quickly recanted to indicate that those notifications had been sent out "inadvertently".
But we've suspected that it would only be a matter of time before AT&T closed the door on its unlimited hotspot plans, which for the past year have been the BEST plans available for heavy data users directly from a major carrier.
We're now seeing multiple credible rumors and leaks from AT&T insiders saying that the hotspot door is about to SLAM SHUT starting Thursday, March 1st - when AT&T will announce new "Unlimited Enhanced" plans that will indeed drop support for standalone hotspots.
Sprint also recently retired their unlimited hotspot plan replacing it with a 50GB option. If this news pans out to be true, that would leave no carrier-direct unlimited hotspot options left on the market.
In other words - if you want to get a line locked in under the old plan - we recommend jumping on this immediately!
Here's our quick video version of this story:

Subscribe to our YouTube Channel for more Mobile Internet News & Guides
AT&T Unlimited Enhanced?
AT&T's official details on the new "Enhanced" plans have not been published yet, but this is what we know so far:
Smartphone lines are being "enhanced" with 15GB of hotspot usage per month, up from the 10GB/mo limit of the prior plan. This makes them comparable to Verizon BeyondUnlimited lines.
Only smartphones and tablets and (perhaps?) connected car devices are eligible for being on the new "Enhanced" plans. Internet home devices and mobile hotspots however will now only be eligible for separate tiered data plans, starting at $50 for just 10GB of usage.
UPDATE: We've seen leaked screenshots saying that Connected Car devices are NOT eligible for the new "enhanced" plans, though it seems that cars with integrated OnStar cellular can actually be added. Standalone Connected Car devices like the Mobley can not be used with the new Enhanced plans however.
AT&T is copying Verizon, and will be throttling video streams to 1080P "HD Resolution" even when the "Stream Saver" feature is turned off.
One line of Unlimited Enhanced will be $90/mo, two lines $170/mo, three lines $190, four lines $210, and each additional line will be $30/mo.
There will be a $10/mo discount for signing up for auto-pay and paperless billing for a single line, and $20/mo discount if you have multiple lines. This discount makes for a modest price cut for single lines of service, but for most situations the prices seem to be actually going up.
The $15/mo discount for customers who also sign up for DirecTV or DirecTV Now service will remain, and most AT&T customers will continue to be eligible for free HBO. (AT&T business lines however will not be eligible for these entertainment deals...)
Plans will be subject to network management after 22GB of usage in a month, the same as before. As before - this slowdown will only be noticeable on actively congested towers.
AT&T will be replacing the discounted "Unlimited Choice" plan with "Choice Enhanced" ($75/mo for a single line) that drops the 15GB phone hotspot capability entirely, limits video to SD resolution at all times, and throttles speeds across the board. The old Choice plan was capped at 3 Mbps speeds, the new Enhanced version runs at full speed - but is subject to network management slowdowns at all times. For most people, this tradeoff and lack of hotspot capability will be limiting.
We will update this story with further details and clarifications once the plans are officially announced.
Existing Plans Will Be Grandfathered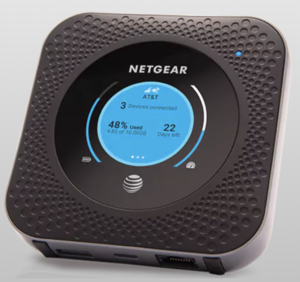 As of now, it seems as if existing AT&T Unlimited Plus plans WILL be grandfathered in, and customers will NOT be forced to switch to Unlimited Enhanced.
And current Unlimited Plus customers will actually even be able to add new hotspot lines of service, but only through March 6th.
After March 6th NO new hotspots will be able to activated as lines of service on existing AT&T Unlimited Plus plans.
UPDATE: We've now seen a leaked screenshot that says that existing Unlimited Plus customers will actually have until May 6th to add hotspots onto their plan before new hotspot lines are blocked. This is great news - but you do need to have an Unlimited Plus plan locked in already!
You can have up to 10 lines on on AT&T Unlimited Plus plan - if you have friends or family that are craving unlimited data, now is the time to work out a plan to share. After the first two lines, each additional line is just $20/mo - an incredible deal for what is essentially unlimited hotspot data.
This does not impact AT&T Homebase Rural plans or Connected Car plans. It seems only the current Unlimited Plus and Choice plans are being replaced with the new 'Enhanced' plans.
AT&T recently retired their older Mobile Share tiered data plans and replaced them with Mobile Flex.
Act Now - Seriously!
If you've been thinking about adding AT&T to your connectivity arsenal - get to an AT&T store or authorized retailer and grab a plan TODAY to get grandfathered in.
You want to ask for a mobile hotspot (Netgear Nighthawk or Unite Explore are our two top picks) activated on the Unlimited Plus plan.
Pricing:
Standalone (without other lines of service) cost is $90/month with autopay discount.
Added to a multi-line account however the cost is just an additional $20/month.
Added to a single line, the pricing will be bumped up to multi-line at $145/month for 2 lines of service.
Unlimited Plus when activated on a mobile hotspot device is exempt from the 10GB mobile hotspot cap that smartphones & tablets are subject to, and only subject to network management after 22GB of usage in a month.
We held a live video chat for our members to discuss the details and implications of AT&T's latest move - the webinar archive is embedded for logged-in members below.
Attention MIA Members:
We are digging up additional information and insider scoops on these AT&T plan changes, as well as tips for protecting your current lines - so be sure to log in to read the details.
Bonus Member Only Content Available!
We go extra for our premium members - who make this resource center possible (did you notice the lack of 3rd Party advertising?). We have included some additional information in this news article just for our members - analysis, guidance and/or insider tips.
If you're not yet a member, please consider joining us. Extra content like this is one of the many perks we offer - in-depth content, guidance, discounts, alerts, classroom and more.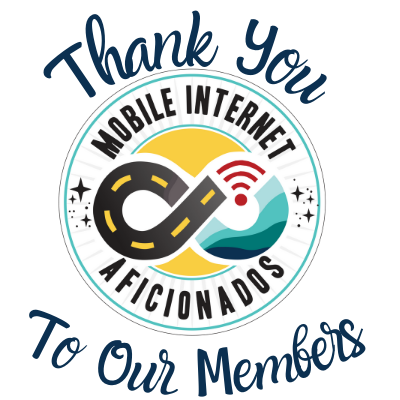 If you are already a member, please log in above to see the special content we have prepared for you.
Related News: