Update - 5/9/2018: The 5/6/2018 deadline has passed, and we are now getting confirmed reports that folks are no longer able to add hotspot lines to Unlimited Plus / Choice accounts.
When AT&T retired their Unlimited Plus and Unlimited Choice plans on February 28 of this year, they left a grace period for existing customers to add on hotspot lines through May 6, 2018.

This article is a quick reminder of that impending deadline to lock in any additional lines of service you might want.
The Unlimited Enhanced Plus and Unlimited Enhanced Choice plans that replaced the now retired plans do not allow data only lines to be added - just smartphones and tablets.
And unlike smartphones and tablets on the Unlimited Plus plans that have a 10GB high speed mobile hotspot cap (albeit not currently being reliably enforced), hotspot lines were specifically exempted from that cap.
That made hotspot lines on Unlimited Plus a very attractive deal for mobile travelers seeking unlimited data on the road.
Video Version of this Reminder:
Subscribe to YouTube Channel for more video mobile internet news stories, tips and guides!
---
Existing Plans Will Be Grandfathered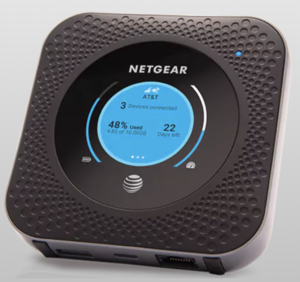 Existing AT&T Unlimited Plus plans are be grandfathered in, and any hotspot lines activated by 5/6 should be too.
You can have up to 10 lines on AT&T Unlimited Plus or Choice plan - if you have friends or family that are craving unlimited data, now is your last chance to work out a plan to share. After the first two lines, each additional line is just $20/mo - an incredible deal for what is essentially unlimited hotspot data.
This does not impact AT&T Homebase Rural plans or Connected Car plans.
Act Now - Seriously!
If you've been thinking about expanding your AT&T connectivity and already have Unlimited Plus/Choice - go online or get to an AT&T store or authorized retailer and add on a new line today!
You want to ask for a mobile hotspot (Netgear Nighthawk or new Velocity 2 are the two devices they currently sell, but an older Unite Explore or Unite Pro works too) activated on the Unlimited Plus plan.
As far as we are currently aware, you will need the IMEI number of a data hotspot device and a new AT&T Sim Card in order to activate a new line of service. You can't have them just activate a SIM card not associated with a device.
Pricing:
Added to a multi-line account is just an additional $20/month.
Added to a single line, the pricing will be bumped up to multi-line which was $145/month for 2 lines of service with auto pay discount.
Tip: We have multiple reports however that going from Single to Multi-line is actually a plan change that may require involving the Customer Loyalty Group since the plans are retired. You can reach them by calling 800-288-2020 and asking to be transferred.
If you already have a hotspot line on Unlimited Plus, here are some reasons why you might consider additional lines:
If you want to leave a hotspot behind for remote access (ideal for security cameras and home automation systems). We personally have multiple lines and keep one in our RV which is currently in storage while we're cruising on our boat.
If you're concerned about network management while in congested markets, having a spare line as a back up that is unused this month gives you an immediate 22GB of data that is not subject to possible slow downs.
Spreading out your usage - such as dividing up video streaming and work data onto two separate lines of service.
Having multiple lines on hand incase you have family members or friends nearby who need internet access - you can loan them out.
If you have multiple people in your household who sometimes go in different directions, then folks can take internet access with them while they go out exploring while leaving a connection on back at the RV or boat.
Regardless if you have a use case in mind, the option goes away to add on hotspot lines in less than a week. We recommend having any lines you wanted added completed by close of business on 5/5/2018.
Did you miss the 2/28/2018 deadline to secure an Unlimited Plus account before it retired?
 Bonus Member Only Content Available!
We go extra for our premium members - who make this resource center possible (did you notice the lack of 3rd Party advertising?). We have included some additional information in this news article just for our members - analysis, guidance and/or insider tips.
If you're not yet a member, please consider joining us. Extra content like this is one of the many perks we offer - in-depth content, guidance, discounts, alerts, classroom and more.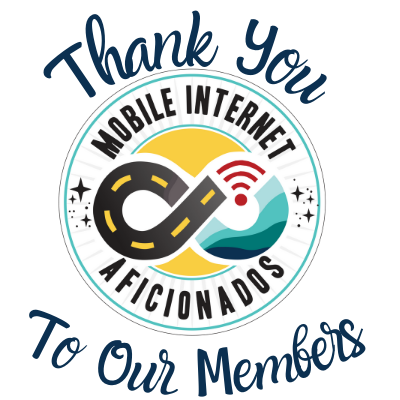 If you are already a member, please log in above to see the special content we have prepared for you.
Related News: