Mobile Internet

News Center
From cellular plans, new product announcements to technology advancements - we analyze industry news for how it impacts RVers, cruisers and nomads.
Our news stories are provided as a free service,
made possible by our premium members.
Cricket Simply Data Plan Introduces Device Restrictions – Do NOT MOVE SIM CARDS from Routers!
It appears as if AT&T prepaid subsidiary Cricket Wireless made some very unfortunate changes last week to one of our most frequently recommended data plans – the Cricket Simply Data plan.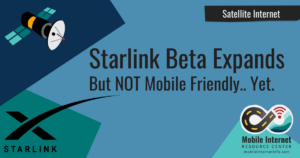 Starlink Beta Expands – But Beware of Mobility Restrictions Before Ordering!
Starlink's ongoing public beta has been generating an unprecedented amount of interest and anticipation – with many nomads dreaming of someday soon having access to fast low-latency satellite internet connections that will work just about anywhere. But taking Starlink on the road is still NOT possible.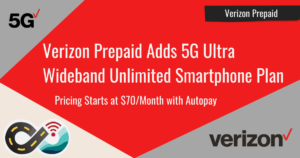 Verizon Prepaid Adds 5G Ultra Wideband Unlimited Smartphone Plan for $70/month
Verizon Prepaid, Verizon's direct prepaid subsidiary, has added a new smartphone-based cellular plan which offers unlimited on-device 5G Ultra Wideband (UWB), 5G Nationwide, or 4G/LTE data.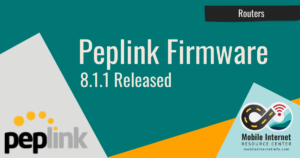 Peplink Router Firmware 8.1.1 Adds SpeedFusion Cloud Zoom Optimizations, OpenVPN, More…
Peplink last week officially released firmware 8.1.1, a free update compatible with most Pepwave and Peplink routers.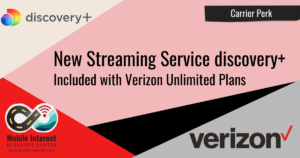 Verizon Adds News Streaming Service discovery+ to Select Plans
Discovery launched their new streaming service discovery+, and Verizon customers on select plans will get the service for free for either six or twelve months, depending on their plan.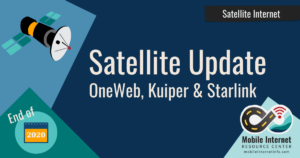 Satellite Internet Update: OneWeb Returns To Flight, Amazon Showcases Antennas, Starlink Secures Subsidies
A lot has been going on in the world of satellite internet over the past month, so as 2020 comes to a close let's check in on the companies that are aiming to completely redefine what satellite internet is all about.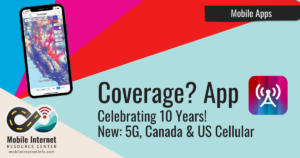 Coverage? App Now Includes Maps for 5G, Canadian Carriers and U.S. Cellular
A decade ago, long before we launched the Mobile Internet Resource Center, we actually developed an app to help fellow nomads stay connected while they explore.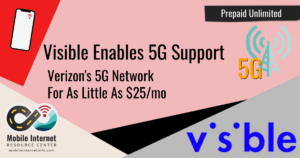 Visible Enables 5G Support – Verizon's 5G Network For As Little As $25/mo
Verizon subsidiary Visible today emailed customers letting them know that 5G support was now available on Visible in over 1,800 cities – for no extra charge!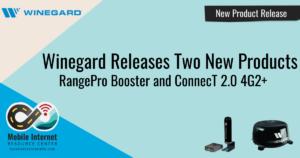 Winegard Releases Two New Products – RangePro Booster and ConnecT 2.0 4G2+
Winegard has recently launched two new products – the RangePro Booster and the Connect 2.0 4G 2+.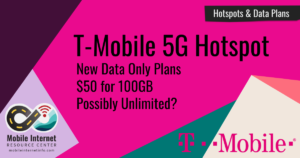 T-Mobile Launches New Data-Only Plans & Inseego 5G MiFi M2000 Mobile Hotspot
T-Mobile this morning went from having some of the worst mobile hotspot offerings direct from a major carrier to perhaps having the best with the introduction of new data plans and the Inseego 5G MiFi M2000 mobile hotspot.