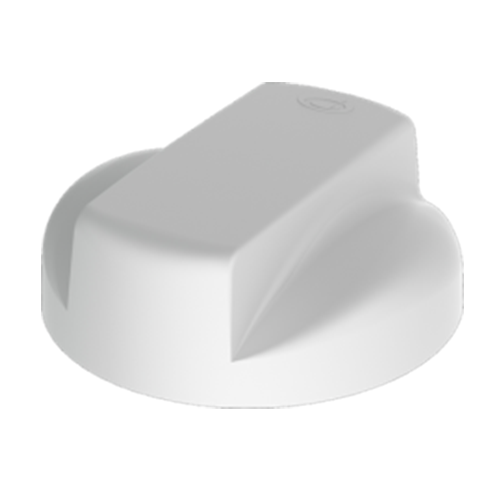 Designed for mounting on top of vehicles like police cruisers, the Panorama line of antennas packs a lot of reception capability under a low-profile plastic dome. Unlike the similar MobileMark, this design includes a ground plane.
Combining MIMO cellular with optional GPS, and even Wi-Fi antennas - the Panorama is well matched to plug directly into high-end cellular routers such as the PepWave Max BR1 or Cradlepoint COR product lines.
The antennas comes in multiple configurations of LTE, Wi-Fi and GPS antennas.
Specifications
Model:

LPMM-7-27, LPMM-7-27-24-58
LGMM-7-27, LGMM-7-27-24-58

Type:

Omni-Directional

Impedance:

50 Ohms

Cable Type & Length:

CS29 / 16' (x 2, 3,4 or 5)

Connector:

SMA Male
Internal Ground Plane: Yes

Dimensions:

2.4" x 6.7" round

Mounting:

Surface (or Magenet)
Frequency / Gain:
700-800 Mhz: 2.3 dBi
824 - 894 Mhz: 2.3 dBi
880 - 960 Mhz: 2.3 dBi
1710 - 1880 Mhz: 5 dBi
1850 - 1990 Mhz: 5 dBi
2110 - 2170 Mhz: 5 dBi
2.3 - 2.5 GHz: 2 dBi

Retail Price:

$285 - $315
Testing Status: We do not currently have one of these units in for testing.
The Rest of this Review is:
Member Only Content
We are thrilled & honored to be primarily member & reader funded - allowing us to present unbiased content. The in-depth review section of this product listing is part of the premium membership benefits of joining. Members can also leave their own reviews on products.
If you're a member, please log in above to read the in-depth review for this product and/or leave your own review. If you've not joined yet, learn more about membership at:
Purchasing Options
3G Store | Panorama | Livin Lite
The options offered:
LPMM-7-27 - Includes just the cellular MIMO antennas.
LPMM-7-27-24-58 - Includes the cellular MIMO and WiFi MIMO antennas
LGMM-7-27 - Includes the cellular MIMO and GPS antennas.
LGMM-7-27-24-58 - Includes all 5 antennas, MIMO cellular, WiFi MIMO and GPS.
Panorama Low Profile Ratings
Comments Rating
( reviews)