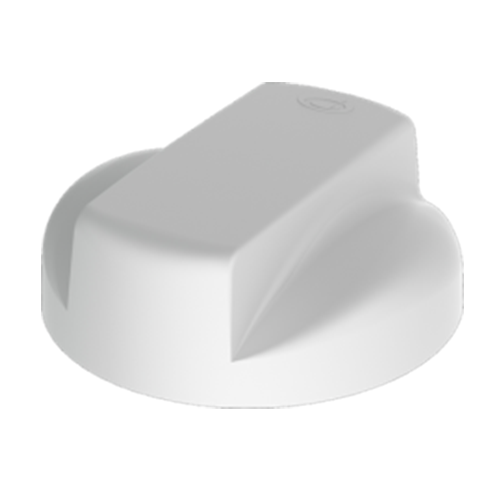 Designed for mounting on top of vehicles like police cruisers, the Panorama line of antennas packs a lot of reception capability under a low-profile plastic dome. Unlike the similar MobileMark, this design includes a ground plane.
Combining MIMO cellular with optional GPS, and even Wi-Fi antennas - the Panorama is well matched to plug directly into high-end cellular routers such as the PepWave Max BR1 or Cradlepoint COR product lines.
The antennas comes in multiple configurations of LTE, Wi-Fi and GPS antennas.
Specifications
Model:

LPMM-7-27, LPMM-7-27-24-58
LGMM-7-27, LGMM-7-27-24-58

Type:

Omni-Directional

Impedance:

50 Ohms

Cable Type & Length:

CS29 / 16' (x 2, 3,4 or 5)

Connector:

SMA Male
Internal Ground Plane: Yes

Dimensions:

2.4" x 6.7" round

Mounting:

Surface (or Magenet)
Frequency / Gain:
700-800 Mhz: 2.3 dBi
824 - 894 Mhz: 2.3 dBi
880 - 960 Mhz: 2.3 dBi
1710 - 1880 Mhz: 5 dBi
1850 - 1990 Mhz: 5 dBi
2110 - 2170 Mhz: 5 dBi
2.3 - 2.5 GHz: 2 dBi

Retail Price:

$285 - $315
Testing Status: We do not currently have one of these units in for testing.
A Full Review of this Product is Available to our Members

We are honored to be able to present the above product overview for free without 3rd party advertising.
In thanks for funding this resource center our members have access to the in-depth unbiased review of this product based on our extensive hands-on time and testing.
If you're a member, please log in above to read the review.
Purchasing Options
The options offered:
LPMM-7-27 - Includes just the cellular MIMO antennas.
LPMM-7-27-24-58 - Includes the cellular MIMO and WiFi MIMO antennas
LGMM-7-27 - Includes the cellular MIMO and GPS antennas.
LGMM-7-27-24-58 - Includes all 5 antennas, MIMO cellular, WiFi MIMO and GPS.