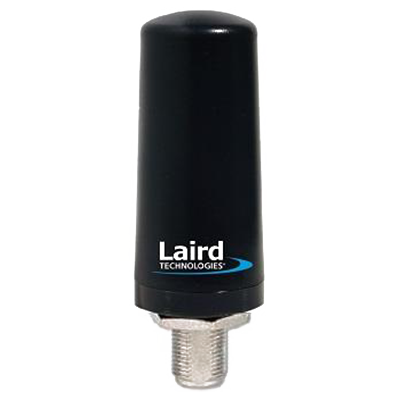 Laird Technologies' Phantom antenna operates simultaneously in the 698-960 MHz and 1700-2700 MHz bands, allowing for 4G/3G applications. It is suitable for both indoor and outdoor applications.
The industry standard NMO mounting socket mates with all Laird Technologies' magnetic, trunk lid and hole mount configurations. A threaded permanent stud mount model is also available.
Specifications
Type:

Omni-Directional

Impedance:

50 Ohms

Cable Type & Length:

RF Connector:

N Female
Internal Ground Plane: No- a metal ground plane is required.

Dimensions:

3.3'' x 1.4''

Mounting:

Permanent mount screw base antenna. Base secures with locknut.

Retail Price:

$71
Testing Status: We do not currently have one of these units in for testing.
A Full Review of this Product is Available to our Members

We are honored to be able to present the above product overview for free without 3rd party advertising.
In thanks for funding this resource center our members have access to the in-depth unbiased review of this product based on our extensive hands-on time and testing.
If you're a member, please log in above to read the review.
Purchasing Options