Key Points:
T-Mobile Network Experience (TNX) allows Sprint plans and compatible devices to operate on the T-Mobile Network
TNX is a necessary step toward the full integration of T-Mobile and Sprint into a single company and network
TNX requires in-store qualification to verify plan, device, and coverage compatibility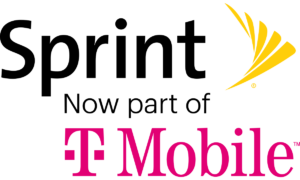 T-Mobile is now offering most Sprint smartphone customers that use the Sprint cellular network the ability to choose the "T-Mobile Network Experience" - aka TNX.
What is the T-Mobile Network Experience? In short, TNX allows Sprint network customers with compatible devices to trade in their Sprint SIM card for a T-Mobile SIM card and move their plan to the T-Mobile network while retaining the features, billing, and terms of their original Sprint plan.
So what does this mean in the big picture, who is eligible and is changing to the T-Mobile network worth it?
Video Version
Subscribe to our YouTube Channel
TNX and the T-Mobile/Sprint Merger
The T-Mobile Network Experience is the current next step in the process of combining the T-Mobile and Sprint networks following the formal merger of the two firms that took place earlier this year. The legal merger was the end of a two-year process, but it also marked the beginning of the long and difficult process of actually combining the operations, networks, infrastructure, and branding of the two companies into a single entity.
T-Mobile is the master brand and network going forward in the combined company - Sprint's assets and capabilities are being integrated over time into T-Mobile's operations and network. This process started soon after the merger with the shutdown of Sprint's nascent 5G network that saw Sprint's 5G customers transitioned over to use T-Mobile's 5G network with their Sprint plans.
TNX is another step in the process to move all Sprint's customers to use a single network - the T-Mobile network. And that's exactly what TNX does - in part. This Sprint Help article on TNX puts it succinctly:
Eligible Sprint customers can now take advantage of the full T-Mobile network with a simple SIM swap. Your Sprint account remains the same, with the same price, plan and billing experience, but now you'll access the T-Mobile network as your primary network.
While this sounds simple enough, there are some complicated requirements to make this work behind the scenes, so changing to TNX requires Sprint customers to visit a store to make sure they meet the eligibility requirements.
Eligibility for TNX
To get the T-Mobile Experience, Sprint customers need to visit a T-Mobile store that serves Sprint customers. At the store, an employee will need to check three things to determine eligibility:
The customer's Sprint plan, to make sure it is a qualifying plan for TNX
The customer's Sprint device(s), to make sure they will work on the T-Mobile network
The customer's home location, to make sure T-Mobile's coverage map provides coverage there
*Update January 2021: We have seen reports that users can now request a SIM for TNX on the Sprint.com website.
Qualifying Plans
Not every Sprint plan is currently eligible for TNX. At press time a full list of compatible plans was not yet available, but initial reports suggest that at least recent Sprint smartphone plans were eligible.
It does not seem that TNX support for data-only plans for hotspots, tablets and routers are not yet available. And only direct Sprint plans currently qualify. Plans sold by MVNOs, resellers or non-profits (like Calyx or PCs for People) are not included in this transition phase.
Qualifying Devices
To put it simply, in order for a device to move from the Sprint to T-Mobile network, it must be compatible with the T-Mobile network, especially T-Mobile's cellular frequency bands.
T-Mobile's primary LTE cellular bands are: 2, 4, 5, 12, 71
Most newer smartphones and tablets generally support a wide range of LTE bands for most or all of the networks and should be compatible. Data-only devices, like mobile hotspots, tend to be more restricted when it comes to cross-carrier support.
At press time, T-Mobile has not published an official list of supported/eligible devices. So be sure to inquire or research before booking an appointment at a T-Mobile store.
T-Mobile Network Coverage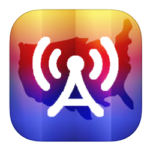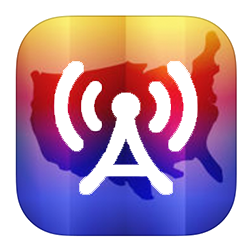 The final piece required to take advantage of TNX is being located in a T-Mobile service area.
Fortunately, there are relatively few areas of the country where Sprint is available but T-Mobile isn't, so this should not be a huge concern for most, particularly mobile users.
Should You Change to TNX?
Eventually, all Sprint and T-Mobile customers will be on the same network, so this is more a question of when Sprint customers should change, rather than if they should change. This option is just rolling out, but is it better to get on board now or wait?
Assuming you meet all the requirements for the T-Mobile Network Experience, a decision to change largely rests on the change in network coverage and performance between the T-Mobile and Sprint networks.
Here are some situations where opting into TNX now may make sense:
Those who are mobile and change locations frequently could take advantage of T-Mobile's much larger coverage map.
Here are other situations where you might want to wait for now:
Those who are stationary or mostly stationary in an area where Sprint network performance is better than T-Mobile
Those who already have a T-Mobile network plan in their arsenal and utilize Sprint for redundancy.
Eventually, You'll Need to Change to the T-Mobile Network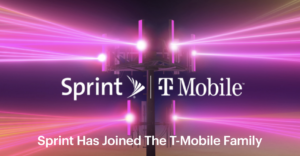 The reality is that the Sprint network's days are numbered. The combined T-Mobile is already carving up parts of Sprint's network to incorporate those pieces into the new-and-improved T-Mobile network. This means that Sprint network capacity will decrease over time as T-Mobile transitions customers and uses Sprint bandwidth, frequency, and assets to improve and expand the T-Mobile network.
T-Mobile is giving a conservative estimate of three years to fully merge the two companies and networks, but most of that will happen sooner rather than later. The three-year timeline is conservative in the sense that it's meant to give Sprint customers with older devices that are only compatible with the legacy Sprint network the opportunity to switch to newer hardware before T-Mobile fully shuts down Sprint's network.
So for Sprint customers who have legacy hardware, it's a good time to upgrade.
Summary
T-Mobile and Sprint are legally married but haven't yet finished the process of actually becoming a united household.
The T-Mobile Network Experience is one step toward that ultimate unification by offering many Sprint customers the opportunity to leave the Sprint network behind and move to the network that will be the future for the combined company.
Related News Stories
Related Guides