Key Points:
As part of the integration with T-Mobile, customers on some legacy Sprint accounts will see changes to their pricing and increased hotspot data
These changes will occur automatically, but customers can opt-out if they choose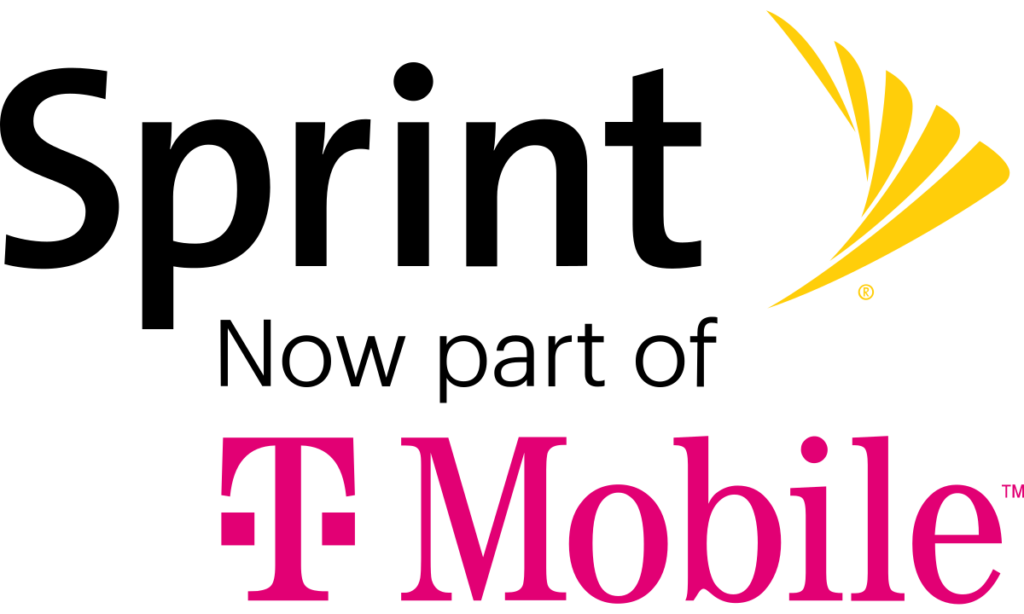 Sprint merged with T-Mobile in 2020, and customers who were on Sprint plans have been able to remain on their plans and continue to use the Sprint network while the networks and infrastructure are integrated - a multi-year process. But as part of that integration between Sprint and T-Mobile, customers on legacy Sprint accounts will begin to see some pricing and hotspot data changes to their account in early 2021.
Customers will receive notification that T-Mobile is "upgrading" their plans, with the following changes:
Video Story
Subscribe to our YouTube Channel
Tax-Inclusive Pricing
Customers will move to a new pricing structure that will now include taxes and fees. T-Mobile states that they will move customers to the tax-inclusive plan that most closely matches their previous month's bill.
The new amount of the monthly bill may be slightly higher, or slightly lower, than what was previously paid. But any changes should be less than $2.99 total per month.
More Mobile Hotspot Data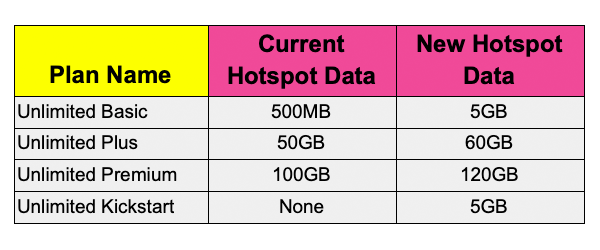 All existing plans will get more mobile hotspot (MHS) data!
Plans that currently have 500MB or less of high-speed MHS data will now have 5GB. Plans that currently have 50GB of high-speed MHS data will now have 60GB, and plans with 100GB will now have 120GB.
The Sprint Unlimited Premium Plan is one of our Top Pick plans, in part because of the large amount of hotspot data - previously 100GB. Now with 120GB of high-speed mobile hotspot data, this change makes this plan even more attractive.
Even older plans that were retired prior to the merger, like the Kickstart plan, will benefit from receiving the extra hotspot data.
An Extra $50
As a "welcome" gift to the new T-Mobile plans, customers will also receive a $50 rebate via a virtual prepaid MasterCard.
In order to receive the $50 rebate, customers must purchase a new phone, tablet, or smartwatch by July 21, 2021. You can then use the prepaid card with any vendor that accepts MasterCard online or via the phone.
Other Plan Perks

The existing Sprint plans still come with Sprint perks such as Hulu, Tidal, and Amazon Prime, depending on which plan you are on.
While these perks are not specifically addressed in the published information about these changes, we have seen reports that these perks will remain with the plans going forward.
Changes Are Automatic, But You Can Opt-Out
T-Mobile has already begun notifying customers of this change, and once notified, the change will be automatic. However, you can opt-out before the changes occur, or, if the changes are already implemented, you have a 30-day window in which you can opt-out.
In order to opt-out, you will just need to contact T-Mobile or use their online opt-out page.
If you opt-out, you will not receive the new pricing, extra hotspot data, nor the $50 rebate.
Summary
Even though pricing will be affected by these changes, the difference should be minimal, and there's even a chance someone's bill could be lowered as a result of switching to the tax-inclusive model.
The extra mobile hotspot data is certainly a welcome change and the $50 rebate offer is nice too, but you do need to purchase new equipment in order to receive it.
While T-Mobile has thus far honored their commitment to allow customers on Sprint plans to remain on their plans with no changes, eventually, over time, Sprint plans and the Sprint network will be phased out and T-Mobile will need everyone to transition T-Mobile.
Related News Stories
Related Guides