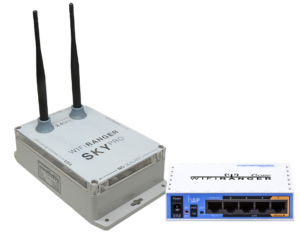 WiFiRanger today announced that it has begun shipping a newly updated third generation SkyPro roof-mounted long-range Wi-Fi router - now with better support for upgrading to add integrated cellular capabilities as well.
WiFiRanger CEO Kelly Hogan explained what is new:
"We've been working on V3 for some time, knowing that we had to give our customers a certified LTE modem with additional LTE bands 12, 14, 66, and 71 support. The change is of specific interest to the RV community due to it's inherent "Extended Range LTE" support, and positions our customers to take advantage of future offerings when they really start to hit the streets by the major carriers, including Band 14, for FirstNet usage by first responders and public safety organizations."
The new (but still an optional $200 extra) LTE modem is the big change - but the SkyPro3 also incorporates a faster processor and a "slightly slimmer" outdoor unit designed to better handle vibrations and impacts. RV manufacturers will also have the capability to tap into a GPS receiver to integrate with other RV systems.
This updated SkyPro is intended primarily for RV manufacturers who have already integrated the older SkyPro as options on their RVs, but WiFiRanger will also quietly update the currently available SkyPro pack (which also includes an indoor Core router) available directly to consumers ($449 without LTE, $649 with) to be based on the new underlying V3 hardware.
Also this week - WiFiRanger has begun shipping the final version of the long-awaited 7.0.8 firmware, now going out to all existing WiFiRanger customers.
Here's all the details...
Video Version of This Story:
Subscribe to our YouTube Channel
SkyPro3: What's New, What's Missing
The new modem chipset in the SkyPro3 is the big change - and though it is a nice improvement over the older SkyPro LTE we wish WiFiRanger had taken an even bigger leap forward.
The key improvement is additional LTE band support. The original SkyPro LTE came in two versions - a Verizon version with support for just LTE Bands 4 & 13, and an AT&T / T-Mobile version with support for bands 2 / 4 / 12(17).
The new SkyPro LTE modem supports B2 / B4 / B5 / B12(17) / B13 / B14 / B66 / B71.
For AT&T, this means FirstNet (B14) is now supported, and T-Mobile customers can rejoice in at last having access to 600MHz LTE Band 71 for long-range rural coverage in many areas T-Mobile has never been accessible before.
And best of all - you aren't forced to lock in your carrier in advance at the time of purchase. For example, you can now swap SIM cards to change between AT&T and Verizon - though the process to do this requires some delicate surgery while perched precariously on your RV's roof.
Cat-4: Stuck In The Past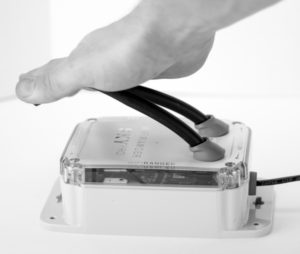 The big downside of the new WiFiRanger modem is that is still an LTE Cat-4 device, limited to peak theoretical speeds of 150Mbps down and 50Mbps up - and even more limiting, it can only connect to a single LTE band at a time.
A LTE Cat-4 modem is fairly typical for current low-end offerings(like the Winegard ConnecT 2.0) - though the Cat-4 tech actually dates back to 2014 and is very long in the tooth nowadays.
LTE Cat-6 consumer hotspots started bringing LTE-Advanced carrier aggregation features in 2015, and the latest flagship consumer hotspots now actually have LTE Cat-18 modems. The difference between a Cat-4 (peak theoretical speed 150Mbps down, 50 Mbps up, with a single band active) and a Cat-18 (1,200 Mbps down, 150 Mbps up, connected to multiple bands at once) is dramatic - and being stuck on Cat-4 will be a significant downside for more demanding users, particularly as cellular networks evolve to better support these advanced features.
We expect WiFiRanger will start evolving to support Cat-6 (and beyond) in future devices later this year that are targeted at a higher end segment of the market.
Speaking of future devices...
What About the Converge?
WiFiRanger showed off its next generation 'Converge' product architecture back in March at the RVX trade show, and we have been waiting for additional details and a release date ever since.
It turns out that the SkyPro3 is actually based upon the new circuit board that was designed for the first model of the WiFiRanger Converge, and WiFiRanger tells us it is now on track to launch this first Converge model sometime in August.
For most consumers looking to upgrade an existing RV, WiFiRanger thinks that the Converge will be worth waiting for - so don't rush out to get a SkyPro3 just yet.
One key improvement - the SIM card on the SkyPro is a royal pain to swap, while it has been designed to be easily accessible on the Converge. The Converge has also been designed to be modular, to allow for future upgrades and new features to be incorporated into the roof-mounted shark fin.
If you are tempted by WiFiRanger gear, the Converge is an all new architecture that will support a range of products at a wide range of price points - and it is probably worth waiting to see what Converge options emerge.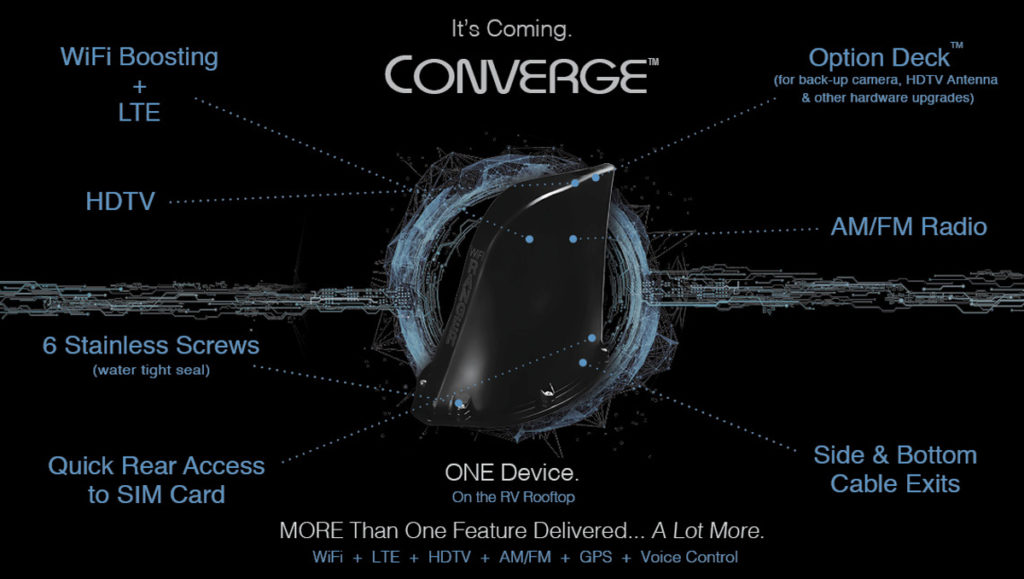 WiFiRanger Firmware 7.0.8 Released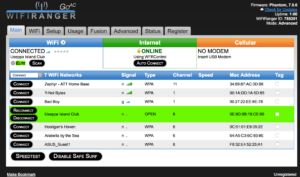 Also new this week - WiFiRanger has at last begun pushing out the final build of its 7.0.8 firmware release to all current WiFiRanger customers.
This release fixes a LOT of small bugs that have plagued some WiFiRanger owners over the years, and the beta releases of this firmware has been made available on demand to customers experiencing issues as well as to WiFiRanger's beta test group for ages now.
At last it is being pushed out to everyone.
Here are a few of the highlights from the long list of bugs fixed:
Updated Wireless Driver
Updated USB Cellular Drivers
Fixed scenarios where wireless driver would trigger random reboots on certain hardware platforms.
Resolved several memory leaks in Usage Tracking
Improved help bubbles throughout UI
Support for hardware revisions, and new V3 SkyPro Board
Many other Bandwidth Usage improvements/stability mostly around bandwidth groups
Many Stability Improvements
Improved firewall and security requirements
For all the WiFiRanger customers who have been forced to disable usage tracking to avoid random crashes, this release should at last make that feature work reliably again.
WiFiRanger is pushing the update out in waves - so it may take a week or two for all customers to get updated. If you are experiencing a current issue and need the new firmware pushed sooner, contact WiFiRanger support.
WiFiRanger in the News Updates: