Key Points:
The WiFiRanger Osprey is specifically designed for use with Winegard's Air 360+ rooftop antenna system that is an OEM preinstall on many RVs.
The Osprey comes with a choice of either an embedded Cat-6 or Cat-12 LTE modem.
The Osprey uses WiFiRanger firmware and supports WiFiRanger's core features.
WiFiRanger is a company that has long been focused on connectivity for the RV market, which is one reason why the RV gear behemoth, Winegard, acquired WiFiRanger in August of 2020. Since the acquisition, WiFiRanger has continued to focus on its Converge product line while working with Winegard to collaborate on new products.
The Osprey is the first fruit from that collaboration - it's a WiFiRanger indoor router that is specifically designed to work with Winegard's Air 360+ rooftop antenna system that comes pre-installed as a TV antenna on many new RVs.
WiFiRanger sent out an email this week announcing the availability of the Osprey:
The WiFiRanger Osprey 4G LTE WiFi Router activates preinstalled 4G LTE and WiFi antennas in the Winegard Air 360+. This simple DIY add-on easily installs on the ceiling. The WiFiRanger Osprey comes with a Category 6 cellular modem as standard, with Category 12 upgrade options available.
WiFiRanger Osprey First Look Video
WiFiRanger Osprey: What Makes This Interesting?
The Osprey is particularly interesting as an easy DIY option for consumers to add an LTE router to any RV that came prewired with an Air360+.
Those with an Air 360+ unit get the advantages of an indoor LTE router that connects to rooftop cellular antennas, without having to worry about installing the rooftop portion and the associated concerns about putting new holes in the RV roof.
That plug-and-play convenience is an attractive feature.
The Winegard Air 360+ system is a very common OEM preinstalled option on RVs manufactured since 2019. WiFiRanger estimates there are over one hundred thousand Air 360+ rooftop antennas on RVs currently, and the Osprey is specifically designed to give those units an easy upgrade with all of WiFiRanger's benefits.
The Air 360+ and Router System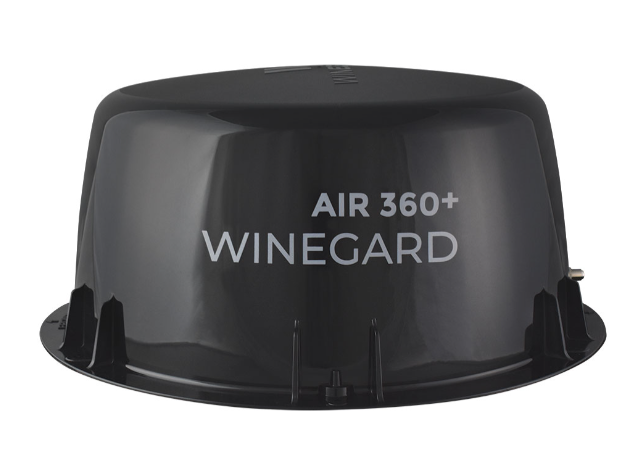 The Air 360+ is a dome mounted on the RV roof that contains several antennas - 2x cellular antennas, 1x Wi-Fi antenna, and an OTA (Over The Air) television antenna.
All these antennas have cables that are run to locations inside the RV. The cellular and Wi-Fi cables are short and must be run to a central location on the interior ceiling of the RV right below the dome. This ceiling location is where the Osprey is mounted and connected to the antennas.
Additionally, when the Air 360+ system is OEM prewired, a separate switched power cable is also run to the ceiling location to provide dedicated power for the router - the dome itself doesn't use or require power. Since the Air 360+ system also supports OTA TV, there is also a TV cable that is run to a completely different location - either a switch box, TV location, or a tech/media cabinet.
So the Air 360+ system is not just a simple rooftop dome with antennas. Installing it requires running cables to and from at least three separate locations in the RV. This cabling complexity is a big reason why this system is usually installed by manufacturers - aftermarket and DIY Air360+ installations can be difficult.
Also, an important consideration is the mounting location for the Osprey router is always on the interior ceiling of the RV where the power and antenna cables are prewired. So if you are installing an Osprey, you don't have the option to locate it in a more convenient location.
One important caveat is that some Air 360+ OEM installed systems are not prewired for an indoor router, but are prewired to mount the router inside the 360+ dome itself! If there isn't a white circular Winegard cable access cap on the RV's ceiling below the dome, then the usual ceiling mount is not possible. Note that the Osprey is not designed or intended to be mounted inside the Air 360+ dome.
Osprey Specifications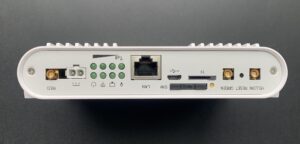 The Osprey is a consumer-level router that, as of early 2022, is a mid-tier device in terms of specifications.
First, all Ospreys come with an integrated LTE modem, either a Cat-6 or Cat-12. The modems are the same as those used in WiFiRanger's other product lines. The supported bands are consistent with most Cat-6 and Cat-12 devices in North America:
Cat-6 Modem Bands: 2, 4, 5, 7, 12, 13, 25, 26, 29, 30, 66
Cat-12 Modem Bands: 1, 2, 3, 4, 5, 7, 8, 9, 12, 13, 14, 17, 18, 19, 20, 21, 25, 26, 28, 29, 30, 32, 38, 39, 40, 41, 66
Neither modem supports T-Mobile's long-range Band-71. The Cat-6 modem also does not support AT&T's increasingly important Band-14 (FirstNet).
The Osprey has a single SIM slot, so changing carriers will require a SIM swap. But the SIM slot is easily accessed on the router.
The Osprey does not have any internal cellular antennas - it is intended to be used with the LTE antennas in the rooftop Air360+ dome. The Osprey is not designed to use other antennas because it uses rare MCX connectors, although it could use other antennas if you track down the appropriate adapters.
For Wi-Fi, the Osprey sports the Wi-Fi 5 (802.11ac) standard with simultaneous support for 2.4GHz and 5GHz Wi-Fi, but the Air360+ design with a single 2.4GHz antenna in the dome forces some compromises which negatively impact 2.4GHz Wi-Fi performance. We really wish the Air360+ had included 2x2 MIMO Wi-Fi and support for 5 GHz.
The Osprey router can, however, utilize Wi-Fi-as-WAN on either 2.4GHz or 5GHz, just like most other WiFiRanger routers, but using 2.4GHz is best for long-range Wi-Fi-as-WAN since that will take advantage of the outdoor antenna.
The Osprey includes a single Ethernet LAN port. Unfortunately, this is only a 100Mbps "Fast" port and not a Gigabit port (1000Mbps) which is the norm for routers today. This is a significant bottleneck, particularly for the Cat-12 version which should be capable of speeds greater than 100 Mbps in some areas with upgraded cellular networks.
But do keep in mind - taking advantage of the Ethernet port will require figuring out a way to route the cable down from the Osprey's ceiling-mounted location.
Winegard Gateway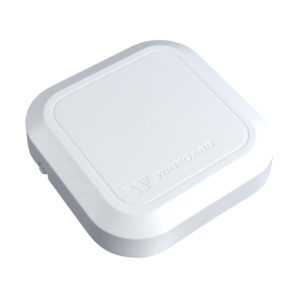 The Osprey isn't the first indoor router designed to be paired with Air 360+ units. For several years Winegard has offered the GW-1000 Gateway router and it continues to be an available option.
But the Gateway is a very basic option with a low-end Cat-4 LTE modem and only 2.4GHz Wi-Fi (Wi-Fi 4).
While a viable option for basic needs, the GW-1000 Gateway was too low-end for many users and still has a relatively high MSRP of $329, making it a poor value overall.
The Osprey is designed for those who want a higher-end solution that better takes advantage of an Air 360+ while still being consumer-friendly.
Concluding Thoughts
The biggest advantage of the Osprey system is that it provides a simple plug-and-play option with mid-level LTE performance and the advantages of utilizing rooftop antennas. Here at the Mobile Internet Resource Center, we've long understood and demonstrated in our testing that rooftop antennas paired with an indoor LTE router create a sweet spot between maximizing performance and convenience. The Osprey - Air360+ combo does just that.
Pricing for the Cat-6 Osprey is $399 and the Cat-12 will be $499 when it's available. WiFiRanger currently lists the Cat-12 as out of stock due to the global supply shortage of Cat-12 modems. WiFiRanger isn't sure when it will have enough modems to make this option available.
The Osprey can be purchased directly from WiFiRanger.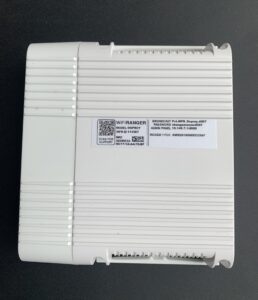 For those who don't have an Air 360+ system preinstalled, Winegard sells them for $149. They can also be purchased and installed at many RV dealers.
WiFiRanger informed us that there are no plans to offer a kit with an Osprey and Air 360+ system. Rather, for those who don't have a preinstalled Air 360+, WiFiRanger suggests the Converge system is better suited, is easier to install, and is a better value for those who want a rooftop system paired to an indoor router.
In short, the Osprey is being targeted as an option for those who already have the Air 360+.
Considering the Winegard GW-1000 Gateway with a Cat-4 modem and far fewer features is priced at $329, we think another $70 for the Cat-6 Osprey is well worth it for those looking to make use of their Air 360+. The Cat-12 version is also a good value for those who want better performance with a plug-and-play solution.
Overall, it's nice to see that WiFiRanger is providing more and better options for the legions of RV owners with an existing Winegard Air 360+ system preinstalled on their RV.
We've received a Cat-6 Osprey from WiFiRanger along with an Air 360+ unit for evaluation. We'll be sharing our thoughts and analysis with members while we test the system and compare it to alternatives. Members can follow along in our Testing forum and will have access to the full review in our gear center once our review is complete.
 Bonus Member Only Content Available!
We go extra for our premium members - who make this resource center possible (did you notice the lack of 3rd Party advertising?). We have included some additional information in this news article just for our members - analysis, guidance and/or insider tips.
If you're not yet a member, please consider joining us. Extra content like this is one of the many perks we offer - in-depth content, guidance, discounts, alerts, classroom and more.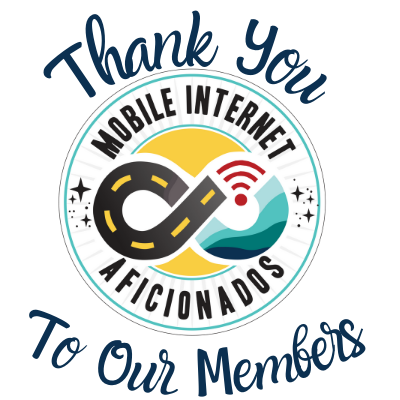 If you are already a member, please log in above to see the special content we have prepared for you.
Related News Stories

Related Guides & Info