Key Points:
WiFiRanger last week pushed the latest 7.1.0b11 firmware update to Converge indoor routers and rooftop units.
The new update fixes bugs and improves performances and the user interface.
The enhanced performance is designed to better enable future 5G-equipped versions of the WiFiRanger Everest.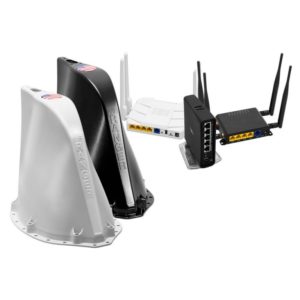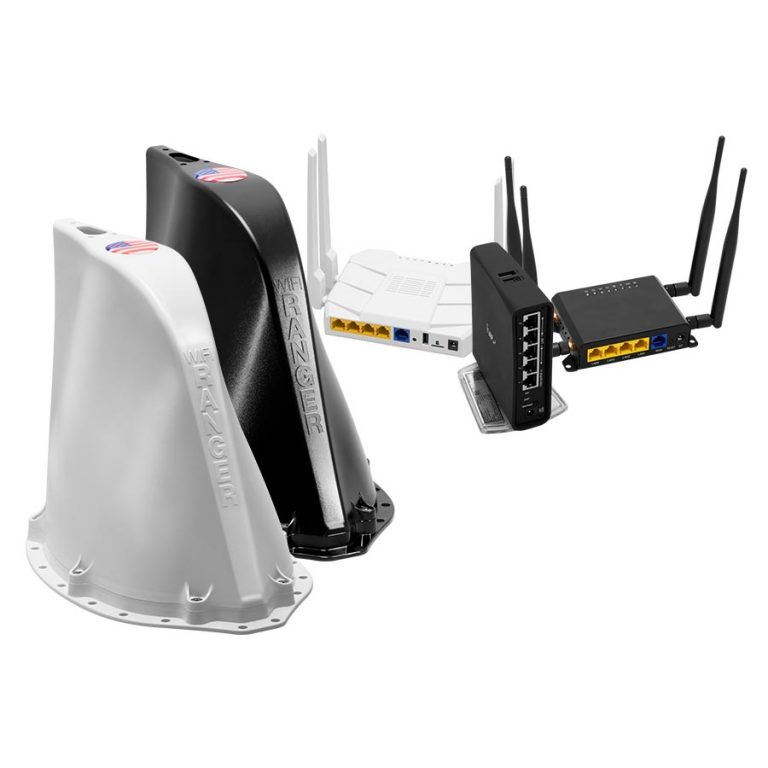 WiFiRanger, a company that focuses on hardware targeting the RV market, recently pushed out a major new firmware update. The update is focused at first for their Converge line of indoor mobile routers and outdoor (rooftop) units.
Though still technically "beta" - the new software version, 7.1.0b11, is available to all Converge devices. It can be downloaded via the WiFiRanger user interface.
WiFiRanger is pushing this firmware update to be better able to handle 5G cellular speeds. WiFiRanger has even begun previewing a planned 5G-equipped version of its rooftop Everest router to RV manufacturers.
That WiFiRanger is testing 5G and showing it off to RV manufacturers is no surprise. 5G modem modules are finally available and most router manufacturers are including it in their product line-ups.
The bigger news here is actually the new faster routing software. This will benefit all past and present WiFiRanger owners, and which has nothing to do with 5G.
The WiFiRanger CTO described this as an "epic new performance driver" capable of more than triple the speeds than before.
The current beta version of the WiFiRanger firmware featuring this performance driver is being pushed to all Converge products. Legacy product customers can also contact WiFiRanger support to get access to the new software.
So just what is new?
Does this mean that WiFiRanger's perpetual beta period is finally coming to an end as the software stabilizes?
Note: WiFiRanger starting making this update available for some legacy hardware in October 2021.
WiFiRanger Firmware Update Video Overview
Subscribe to our YouTube Channel
WiFiRanger Firmware Update Beta 11 Changes
The new WiFiRanger 7.1.0b11 firmware might seem like a minor release based on the simple change from b10 to b11.
But under the hood, there are a lot of changes beyond just router speed improvement.
Here are the highlights...

Performance Improvements
The biggest change is the new performance driver that provides a significant routing speed performance boost. Especially in certain conditions when data streams can bypass the router's CPU.
For example, the new "FAST-NAT" feature allows data to pass through the router with very little performance lost to router overhead. But this requires that the Multi-WAN and Usage Tracking features be disabled in the control panel.
In our own preliminary testing using a stable 100 Mbps landline connection, a Spruce router with FAST-NAT was only about 1-2% slower than directly connecting to the cable modem. WiFiRanger claims that sustained routing speeds up to 1 Gbps are now possible.
Unfortunately, the WiFiRanger user interface doesn't tell you when FAST-NAT is active. It engages automatically once Multi-WAN and Usage Tracking are disabled.
With usage tracking or load balancing turned on, the CPU needs to be more involved as the router must analyze data. This results in a bit of a speed hit - but WiFiRanger tells us there is still a big improvement to be had.
"So before the cpu tweaks, you could maybe do 50-75 Mbps with usage or multiwan. With the changes you can do 300 Mbps per multiwan connection and ~350 Mbps with usage. Those numbers are specifically from the Spruce, Aspen, and Everest."
When we tested comparative performance on a stable landline with Usage Tracking and Multi-WAN enabled, the performance penalty was never more than 10% with a light load using the Spruce router.
5G Modem Support
Another big new feature in b11 is support for 5G modem modules, essential for future support.
The external USB 3 port on the WiFiRanger Aspen router will also be better able to take advantage of faster USB tethering to 5G hotspots too. 5G hotspots can theoretically now exceed the speeds that USB 2 can handle.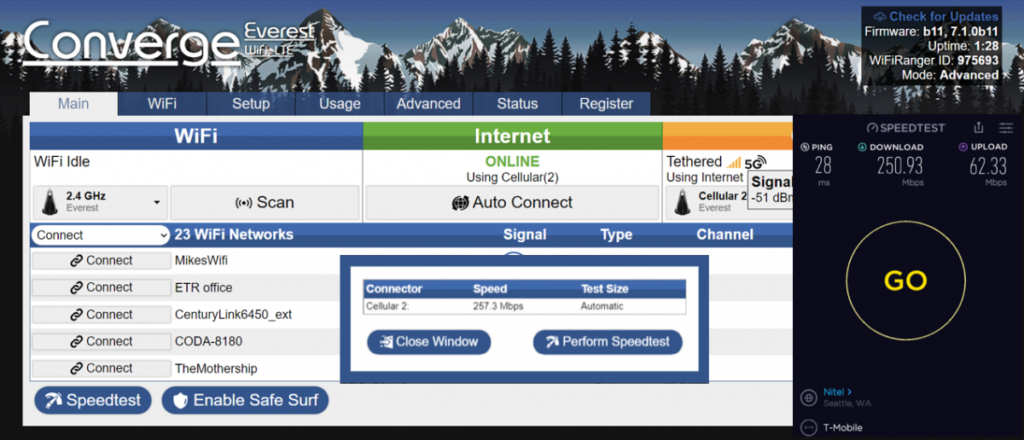 User Interface Speed & Simplification
Other improvements in the new firmware making the control user interface more responsive. It has also been slightly redesigned to be simpler to manage.
Although the user interface will be familiar to WiFiRanger users, it's had some changes to make setting up MultiWan and related features simpler. There are also some tweaks to make the UI more intuitive and simpler.
WiFiRanger products are intended to appeal to a wide audience, including customers with little tech experience, so an intuitive user interface is important. Advanced users can become frustrated by the lack of more geeky features.
WiFiRanger also published an updated user manual on its website which includes all the 7.1.0b11 updates.
Other Bug Fixes
In addition to new features, this latest update fixes several issues. The two biggest fixes are related to cellular connectivity - the first fixes an issue with USB tethering to some mobile hotspots like the popular LTE Netgear Nighthawk that would prevent the mobile hotspot from reconnecting after a disconnect.
Additionally, an issue with integrated Cat-4 and Cat-6 modems was fixed that would sometimes prevent the LTE module from connecting to the Internet.
A whole load of other minor bugs were fixed as well.
Still Beta! More to Come?

The "b" in the 7.1.0b11 update means that the Converge software is still in Beta, though the firmware on all Converge products have featured this "beta" label since they first shipped nearly two years ago.
We suspect WiFiRanger has been slow to make software progress and to leave behind the beta state since they have been distracted by the complexities of the merger with Winegard, which closed in August 2020.
The WiFiRanger CTO has told us that things are getting back on track, and that this long beta cycle will theoretically end soon. He's anticipating to push out a 7.1 "release candidate" and then a finalized 7.1 release.
Once the 7.1 release is finalized - it will also go out to WiFiRanger customers who have older pre-Converge routers, such as the popular GoAC.
Customers with older routers that would like to get access to the new release sooner can request to be part of the beta group with WiFiRanger support.
But whether they call it beta or not, WiFiRanger does still have some significant issues that have not yet been resolved in even the latest b11 release.
Here are the most prominent issues we are tracking...
Multiple Similar-Modem Incompatibilities
WiFiRanger has long supported using a USB hub to allow tethering multiple hotspots at once, enabling load balancing or instant failover across multiple devices. The Everest also supports two internal cellular modems - allowing two different carriers to be active on your RV roof.
But one major issue that remains unresolved is WiFiRanger's inability to deal with controlling two different cellular devices that appear (from the software standpoint) as identical.
So you cannot, for instance, simultaneously tether two same-model hotspots. And, unfortunately, this applies to hotpots that are different models but are part of the same family such as the Inseego 8800L (Verizon) and Inseego 8000 (Sprint and AT&T).
This issue also impacts embedded modems - which means the dual-modem Everest currently cannot utilize two of the same modem. This is why you can order a Cat-6 and a Cat-12 modem in an Everest, but not two Cat-12 modems.
Unfortunately, this is a low-level problem that is proving to be difficult to fix - and there is still no indication when it will be resolved.
Rooftop Unit UI Confusion
One advantage of WiFiRanger's products is that an indoor router can directly control a rooftop unit, like a WiFiRanger Everest - via what WiFiRanger calls WFRcontrol.
But this system currently has some major limitations, as noted in the new WiFiRanger user manual:
Another important point to note is that since the rooftop Ranger is being controlled under WFRControl, it can only perform one task at a time. For example, if you have a Denali with a modem and its WiFi radio, it can only bring its data into the indoor Ranger to which it is connected using one of these connections of [sic] the other. To say it another way, if you want to use the modem in the Denali, you can't, at the same time, use the Denali's internal WiFi radio.

This also means that if you have an Everest with two modems and a WiFi radio, you can only use one of these at a time when the Everest is being operated under WFRControl.

At present, the only way around this limitation is to unpair the indoor and rooftop Rangers which allows you to operate a MultiWAN with the capabilities of the outdoor Ranger.
Even that explanation itself remains confusing!
For basic users who just want a WiFi-as-WAN option, or to utilize a single rooftop modem, this isn't likely to be a major issue.
But it's a pretty big limit for those who want to use both an indoor router and rooftop unit that has multiple connection options available.
WiFiRanger tells us that they are investigating improving the way that indoor and outdoor routers work together so that it will be easier to take advantage of all the capabilities of both routers while they are paired together.
WiFiRanger Firmware Update Concluding Thoughts
It's great to see that significant progress is being made with the Converge product line - and this new software version is a major step forward.
But it is also a bit embarrassing how long it has taken to get to this point, and that the Converge products are still officially in a beta state two years after being premiered.
WiFiRanger has always excelled at long-range WiFi-as-WAN and USB tethering to phones and mobile hotspots, but it has struggled to effectively integrate internal cellular especially while keeping the WiFiRanger user interface simple to manage for non-techy consumers in the face of all this increasing connectivity complexity.
We can only hope that this latest release marks a major turning point - and that we'll see more ongoing dramatic software and user interface improvements from WiFiRanger in the months and years ahead.
Related Reading
Related News Stories