Key Points:
Sprint had an early lead in 5G coverage.
T-Mobile has now shut down Sprint's 5G network to start re-using its mid-band spectrum.
Most existing Sprint 5G devices are now obsolete, but T-Mobile is offering trade-in deals.
Sprint launched its 5G network in May 2019 (our news story) with coverage maps that vastly exceeded what AT&T and Verizon had available at the time.
But Sprint was never able to capitalize on this lead - and now just over a year later Sprint's 5G network has been shut down, leaving early adopters with now obsolete 5G devices.
We tried to warn people about the risks of being on the bleeding edge...
But never fear - Sprint's 5G spectrum is being put to good use by new owner T-Mobile, and T-Mobile is offering trade-in deals for Sprint customers with orphaned hardware.
Read on for the details...
Video Version
Subscribe to our YouTube Channel
T-Mobile Devouring Sprint's Spectrum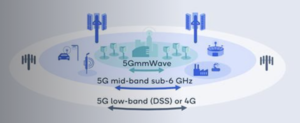 Sprint was such an attractive acquisition for T-Mobile because of Sprint's extensive mid-band 5G spectrum holdings nationwide.
The mid-band is in the sweet spot - offering much better range than the crazy-fast but extremely short-range mmWave 5G spectrum that Verizon has focused on.
And mid-band offers much better speed than the long-range but not much faster than "really good 4G" low-band 600 MHz 5G T-Mobile had already been rolling out nationwide.
By focusing exclusively on the mid-band, Sprint was able to get a head start on taking 5G somewhat mainstream in 2019.
Throughout 2019, Sprint expanded this mid-band 5G network to only a handful of major metropolitan areas before slowing its 5G roll to a stop with the T-Mobile merger looming on the horizon.
And now that the merger is complete, T-Mobile confirms they have carried forward with the announced plan (our story in April) to fully shut down Sprint's 5G network.
The Sprint 5G shutdown is to make way for the spectrum being integrated into T-Mobile's 5G network.
T-Mobile reports that it has already deployed mid-band 5G on top of Sprint's spectrum in Philadelphia, New York City, Chicago, Houston, and Los Angeles.
The rest of T-Mobile's coverage map will likely be getting a major 5G boost soon too as more towers get upgraded nationwide.
What About Sprint 5G Customers?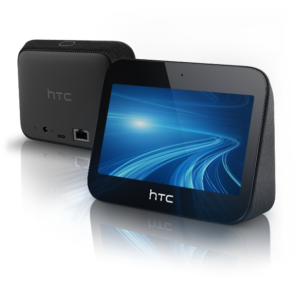 As we've been warning about for years - the first generation of 5G devices based upon the Qualcomm X50 modem were destined to be quickly obsolete because they were incapable of supporting all three types of 5G spectrum (low, mid and mmWave) on one device.
In particular - the early generation of Sprint 5G devices did not have support for 600 MHz 5G, which is T-Mobile's 5G foundation.
Without this compatibility - all 2019-era Sprint 5G hardware is fundamentally incompatible with the 5G network T-Mobile is building.
Sprint customers with the Samsung Galaxy S10 5G, LG V50 ThinQ, OnePlus 7 Pro 5G, or other early 5G devices are being offered trade-in deals to move the Samsung Galaxy S20 - the first smartphone with the Qualcomm X55 chip that fully supports T-Mobile's 5G deployment plans.
Any Sprint customers not interested in upgrading will have now permanently lost 5G capabilities - but their devices of course will continue to work great for 4G/LTE.
T-Mobile Is The 5G Leader - For Now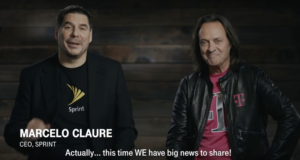 T-Mobile now has two huge advantages in the race to 5G - a huge coverage map thanks to its long-range 600 MHz spectrum it won at auction in 2017 (our story), and now a mid-band turbo layer thanks to its acquisition of Sprint.
But it is still very early days in the evolution of fifth-generation cellular - and Verizon and AT&T still have plenty of raw potential to tap into as well.
The year ahead will be a very interesting horse-race indeed.
For the latest on what Verizon and AT&T are up to in the race to 5G, be sure to check our recent feature story:
5G Industry Update: Verizon's 5G Laptop, AT&T Unleashes DSS, T-Mobile Serves Cake, And More!
Further Reading
And here is all of our recent 5G related coverage: