StraightTalk is a TracFone brand that provides prepaid, no-contract phone service on the Verizon, AT&T, Sprint and T-Mobile networks.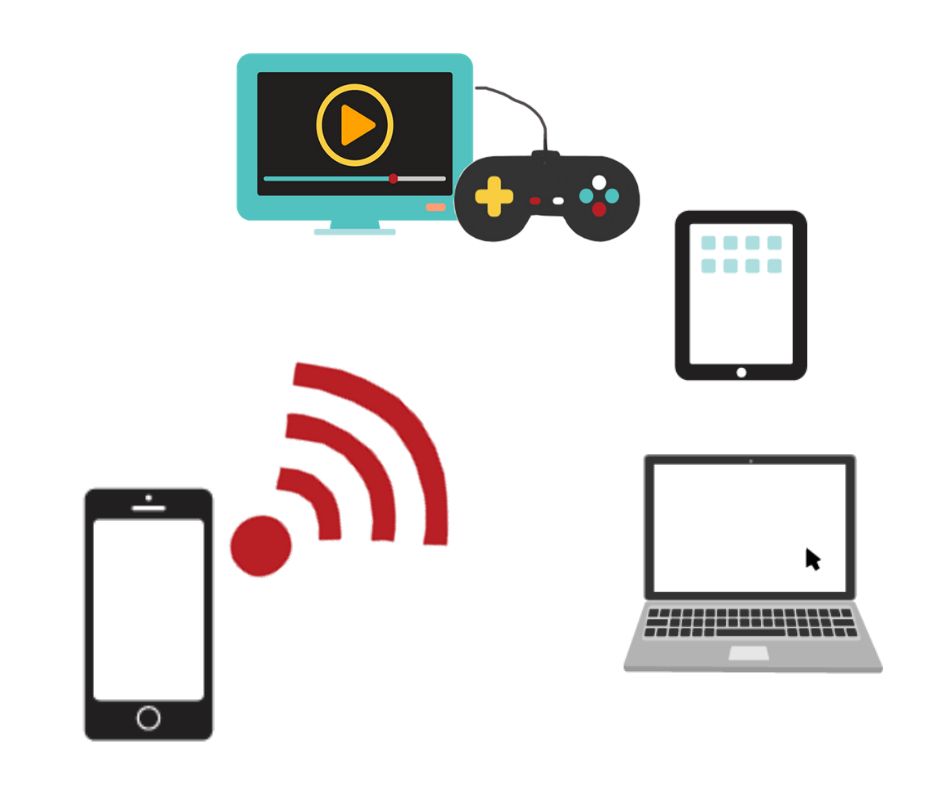 While they have offered data-only plans for mobile hotspot devices for years, their smartphone plans have never officially included the use of personal mobile hotspot.
Last week however, they snuck the feature into their $55/month unlimited smartphone plans that are on the Verizon or T-Mobile networks. The plan (when on either the Verizon or T-Mobile network) now includes up to 10GB of mobile hotspot use.
Personal Mobile Hotspot is a feature on a smartphone that allows you to share its data connection with other devices as a Wi-Fi hotspot or tethering via a USB cable.
Video Version
Subscribe to our YouTube Channel
Mobile Hotspot Details and Restrictions
Mobile hotspot use is only available on their $55/month (or $50 with autopay) unlimited data single line data plans. And it is only available on compatible smartphone devices (devices that work on either the Verizon or T-Mobile networks). You can text 611611 to verify eligibility of your device.
10GB of mobile hotspot usage is allowed per line, and while they don't specify - it's assumed to be at full speed.
After 10GB of data is used as a hotspot, the hotspot functionality will be turned off until the next billing cycle.
Despite a policy of no included mobile hotspot usage, for years many non-StraightTalk branded phones have not blocked the feature - and many customers have always assumed unlimited mobile hotspot was included.
Some have also used workarounds like PDANet+ to circumvent the hotspot blockage. It remains to be seen with this new policy if those methods will still work.
Available Plans & Pricing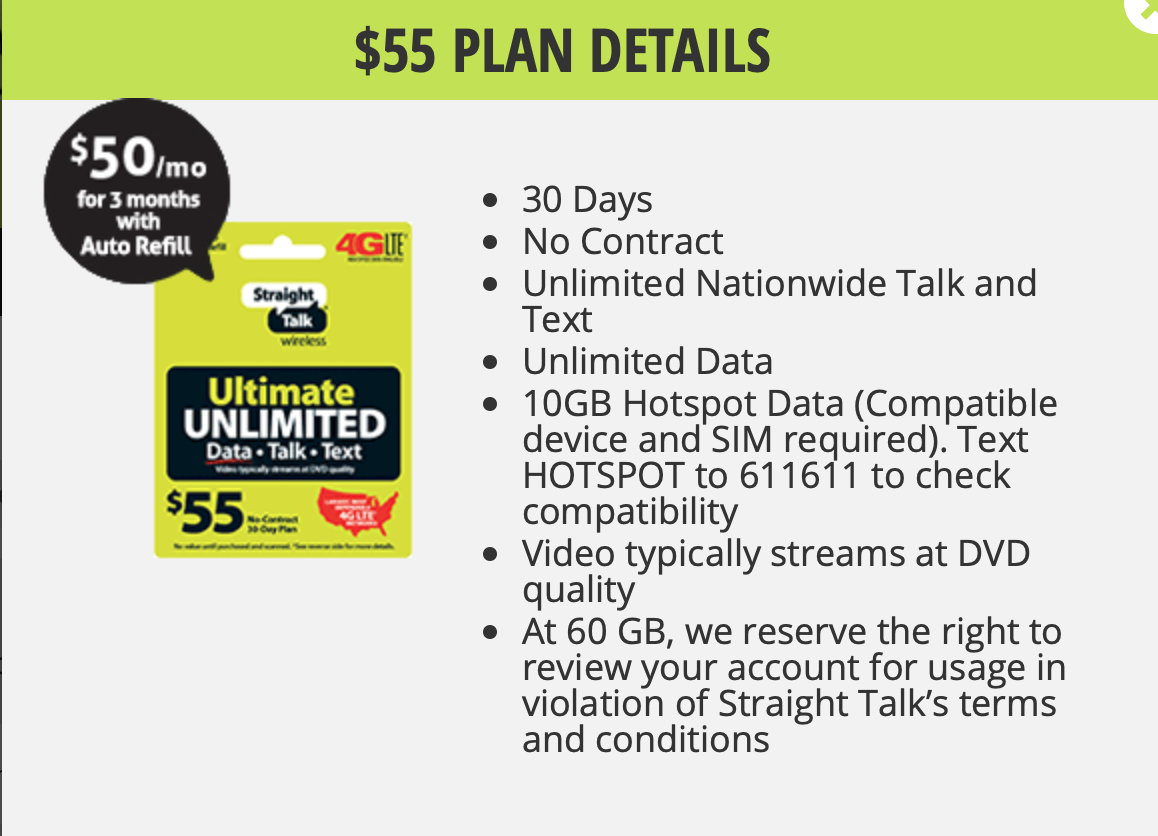 StraightTalk offers both single-line and multi-line plans offering a variety of options at different data levels.
Their unlimited plan is priced at $55/month, or $50/month with auto-refill turned on.
While the plan is advertised as unlimited, they do have very clearly worded disclaimers that customers who use 60GB of data in a month could trigger an investigation for terms of service violations.
Video resolution is also capped at DVD quality - or 480p.
Summary
With the entry of Visible, a prepaid brand of Verizon at $40/month with unlimited mobile hotspot use capped at 5 Mbps, StraightTalk is no longer as attractively priced at $55/month with a 10GB mobile hotspot cap.
StraightTalk offers both iOS and Android smartphones, or you can bring your own phone. The carrier you get assigned to is dependent on the phone compatibility you bring. Only phones eligible to be on Verizon or T-Mobile - and that are placed on these carriers - receive 10GB of mobile hotspot. You can purchase devices and plans directly from StraightTalk or from authorized retailers like Walmart.
TracFone also owns MVNO Total Wireless, and there are leaks suggesting all of their plans will also enable mobile hotspot use starting on November 4th, 2019 (11/4 update: there's no indication that this feature has gone live.)
All and all, it's great to see prepaid and reseller brands officially include the mobile internet essential feature of mobile hotspot - a feature that postpaid brands have now included for years.
Related Information & News Stories: