Straight Talk is one of TracFone's brands partnered with
Walmart
to provide prepaid phone and
hotspot
service.
Plan Information
Straight Talk offers plans on Verizon, AT&T, and T-Mobile. The device you activate will determine which carrier you are placed with, or if bringing your own phone and purchasing a SIM, you can select which network the SIM will be compatible with.
They offer smartphone plans with mobile hotspot use, and data-only plans for hotspots and tablets. The data plans have data caps ranging from 2GB to 20GB, spread over either 30 days or 60days of use. You must purchase a hotspot device from Straight talk in order to purchase a hotspot plan, but tablet plans allow you to bring your own device. On data plans, only 5 devices can be connected at a time.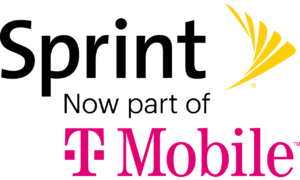 Last Update: August 2021
Sprint is now part of T-Mobile, as per the merger that closed on April 1, 2020.
New Sprint customers are directed to T-Mobile to sign up for their plans, however, some of Sprint's legacy plans are still available in-store or over the phone. Customers on existing direct Sprint plans will be able to retain those plans for three years following the merger without price increases or changes to features.
The two networks still operate mostly independently with their own towers and frequency bands but are systematically being integrated. However, T-Mobile has announced that Sprint's CDMA/3G network will shut down on January 1, 2022, and that they would shut down Sprint's 4G network by June 30th, 2022.
As of May 2021, most Sprint phones, tablets, and mobile hotspots will freely roam onto the T-Mobile network thanks to network changes behind the scenes as well as roaming list updates pushed to Sprint devices.
T-Mobile is also offering most Sprint smartphone customers the ability to choose the "T-Mobile Network Experience". In short, TNX allows all Sprint network customers with compatible devices to trade in their Sprint SIM card for a T-Mobile SIM card and move their plan to the T-Mobile network while retaining the features, billing, and terms of their original Sprint plan. You can read more about what this means here, and make the switch online, here.
At present time - aside from Boost being sold to Dish Network - there are no changes to 3rd party, reseller, or MVNO plans sold on the Sprint network. However, we are continuing to monitor the situation and will update as appropriate.
Available Plans
Currently Available Plans:
Smartphone Plans
Platinum Unlimited - $65/month
Unlimited International - $60/month
Ultimate Unlimited - $55/month
Unlimited (25GB high speed) - $45
Unlimited (5GB high speed) - $35
Data Only Plans for Hotspot or Tablet
10GB/60 days - $50
20GB/60 days - $75
Plan Specifications
Plan Specifications:
Carrier Networks Used: Verizon, AT&T, T-Mobile
Carrier Relationship: MVNO
Plan Types Available: Smartphone, Data only
Device Types Permitted: Phones, hotspots, tablets. Phone plans cannot be used in a data-only device.
Unlimited: Yes, but caps on high speed data

Platinum Unlimited and Ultimate Unlimited- 60GB soft cap
Unlimited International - 25GB hard cap
Unlimited - 25GB hard cap
Unlimited - 5GB hard cap

High-Speed Mobile Hotspot Use:

Platinum Unlimited - 20GB
Unlimited International - 10GB
Ultimate Unlimited - 15GB
Unlimited with 25GB high speed - 10GB
Unlimited with 5GB high speed - 5GB

Throttling: Yes, after high-speed data caps are met
Network Management: Always prioritized behind postpaid plan customers on that carrier.
Video Streaming Resolution: 480p for most plans, 720p on Platinum Unlimited

Depending on the Carrier network, plans may come automatically enabled with a feature that optimizes all detectable video streaming to DVD-quality (typically 480p) through the Carrier's network. You may disable the Data Optimizer feature at any time by contacting Customer Care.

5G Access: No
Device Purchase Required: Yes, for hotspot plans only
Plan Period: 30days, 60 days, 3 months, 6 months, or 1 year
International Roaming: None
Domestic Roaming: Depending on the Carrier network, it is possible that under certain circumstances your phone may roam if you are outside of your network coverage area and within the United States. Straight Talk does not guarantee your ability to roam nor the availability and/or the quality of Service. Due to Carrier restrictions, Straight Talk reserves the right to terminate the Service of any customer whose roaming usage exceeds 50% of their total usage in any three (3) Plan cycles within a 12 month period.
Data Roll Over: No
Overage Charges: None
Lines permitted per account: Two
Extras: Platinum Unlimited includes 100GB of Cloud Storage and a Device Protection Plan
---
News, Videos & Status:
---
Potential Alternatives to Consider:
Some of our TOP PICK Cellular Data Plans to also consider:
Learn More About Selecting Cellular Data Plans Explore Our Comparative Pricing Grid
---
This Review Contains Additional Member Exclusive Content!
We are Honored to be Member Funded!
No ads, no sponsors, no selling (but may contain affiliate links)
Our members fund our in-depth independent reviews.
This entry may contain additional member exclusive content such as testing notes, field testing data, user interface tours, comparisons to alternatives, analysis, tips, videos and discounts.
Members also get interactive guidance, alerts, classroom and more.
Purchasing Options
Links Provided for Convenience
We do not sell any gear or equipment. These links are provided to make your shopping easier, and we do not endorse any specific vendor. Unless otherwise disclosed, only Amazon links are affiliate links (see our disclaimer).
To remain unbiased as possible, our primary source of funding comes from our premium members, and we have negotiated higher discounts from some vendors instead of accepting affiliate relationships.
Finding the right plans for your needs is no easy task - quite simply mobile travelers using cellular data as their primary way online is not how most carriers have designed their plans. Many of us want plans that provide copious amounts of data.
Here's our video going over ways to get LOTS of data for use in your travels:
But a data plan alone will not keep you online. You also need the right gear, signal enhancing strategy and planning your travels around the options you carry with you. Head on over to our collection of guides: