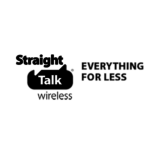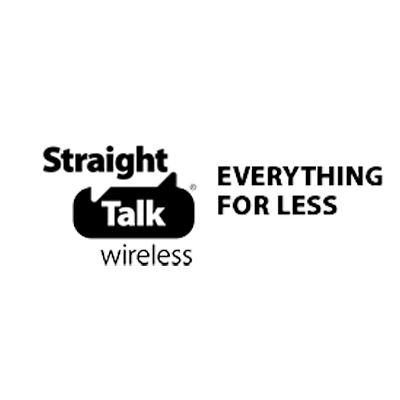 Straight Talk is one of TracFone's brands partnered with Walmart to provide prepaid phone and hotspot service. They offer plans on all of the major US networks - Verizon, AT&T, T-Mobile, Sprint and US Cellular.
The device you activate will determine which carrier you are placed with. However, their mobile hotspot plans seem to only be available for Verizon and AT&T.
And, currently, their mobile hotspot plans are their only viable semblance of a 'home internet replacement' option on the road.
None of their smartphone plans include mobile hotspot (tethering data) use, so we only consider their data hotspot plans to be of interest for the purposes of mobile internet options for RVers and cruisers.
All of their mobile hotspot plans are capped data buckets, which include between 1GB-7GB, spread over either 30 days or 60days of use.
You must utilize a StraightTalk branded hotspot device or participate in their 'bring your own tablet' program to use shared data on StraightTalk's hotspot plans. Only 5 devices can be connected at a time to StraightTalk hotspots.
Testing Status:
We do not keep a Straight Talk plan in our testing arsenal.
Policies & Perks:
Carrier Networks Used: AT&T, Sprint, Verizon, T-Mobile, US Cellular
Carrier Relation: MVNO
Plan Types Available: Data only (phone plans do not include tetherable data)
Device Types Permitted: Hotspot, Tablet
Device Purchase Required: Yes, for hotspots. Can BYO tablet device.
Mobile Hotspot Use: Hotspot plans and tablet plans allow all data on the plan to be shared. None of StraightTalk's smartphone plans include mobile hotspot usage.
Throttling: None
Network Management: Always prioritized behind postpaid plan customers on that carrier.
International Roaming: None
Domestic Roaming: Depending on the Carrier network, it is possible that under certain circumstances your phone may roam if you are outside of your network coverage area and within the United States. Straight Talk does not guarantee your ability to roam nor the availability and/or the quality of Service. Due to Carrier restrictions, Straight Talk reserves the right to terminate the Service of any customer whose roaming usage exceeds 50% of their total usage in any three (3) Plan cycles within a 12 month period.
Plan Period: 30 or 60 days
Data Roll Over: Unused data does not roll over to the next billing period. However, Straight Talk does offer some of their data plans on a 60-day period, instead of the typical month.
Overage Charges: None
Streaming: No streaming services are bundled on StraightTalk plans.

Depending on the Carrier network, plans may come automatically enabled with a feature that optimizes all detectable video streaming to DVD-quality (typically 480p) through the Carrier's network. You may disable the Data Optimizer feature at any time by contacting Customer Care.

Unlimited: StraightTalk offers an unlimited on phone device data plan, but with no hotspot capability, it is not a viable home internet replacement. Their hotspot plans are all capped data - and currently top out at 7GB.

In addition, Straight Talk's TOS indicates the following: "We further reserve the right to limit, deny, or terminate Service to anyone we believe is using their Service in an unauthorized manner.... We will presume you are engaging in an unauthorized use in violation of these Terms and Conditions, if in our sole discretion, you are using more than 60 GB of data in a 30-day period." So, technically, 'unlimited' means '60GB'. And yes, we have seen reports of folks getting cut off for 'violating' these TOS.

Device Lock/Unlock Policy: Straight Talk will provide an unlocking code to customers who request unlocking, provided the device has been activated on Straight Talk Service for no fewer than 12 months with service plans redeemed in no fewer than 12 months.
Related Articles:
---
Potential Alternatives to Consider:
For other featured cellular data plans ideal for RVers and Crusiers - here's some other options to consider:
Learn More About Selecting Cellular Data Plans
---
More Information Available to our Members

We are honored to be able to present the above overview for free without 3rd party advertising.
In thanks for funding this resource center our members have access to any further notes, analysis, insider info, member experiences and/or our full in-depth review of this product or offering.
If you're a member, please log in above to read the review.
Purchasing Options
Selecting the right cellular data plan for your mobile internet needs is only one part of the equation. Here's some further guides on understanding the selection process as well as the additional gear you might need.