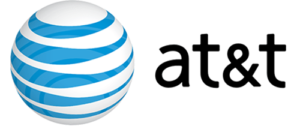 AT&T is running a promotion for unlimited data for only $15/month!
Yes, you read that correctly, but there's a big catch...
This promo is only available for newer cars and trucks with built-in LTE modems.
Promo Details and Limitations
This promo is available until October 31st, 2019 and provides unlimited AT&T data for $15/month for newer compatible vehicles with built-in Wi-Fi hotspots and LTE connectivity.
Starting in 2015, some vehicles came equipped with built-in LTE connections, but even today not all vehicles include this feature as standard equipment, so interested customers will need to verify their vehicle is compatible.
Customers who sign-up during the promo period can keep the $15/month pricing for as long as they continue to pay the monthly bill and keep their account in good standing.
Compatible Vehicles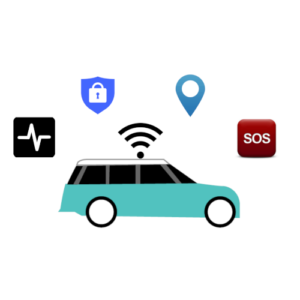 Newer vehicles with built-in LTE connectivity supported by AT&T can take advantage of this promo. Customers will need to go through their vehicle manufacturer system support (such as OnStar for GM), or through AT&T's connected car website, which will link you to the appropriate manufacturer's site or AT&T's MyVehicle page to signup.
People with compatible vehicles may already have received a promotional email if you've registered it with the manufacturer. The specific terms and conditions will vary by manufacturer.
RV's with connectivity systems supported by AT&T's connected car department are EXCLUDED from this promo - as is the Harman Spark, AT&T's aftermarket connected car device.
Plan Details
AT&T is utilizing two similar plans behind-the-scenes to support this promotion - both cost the same $15/month for those who sign-up during the promo period. It's not clear which option customers will get as the promotional emails we've seen reference both plans.
Prepaid Plan: This plan is based on the session-based AT&T plans available for tablets and other devices. Comes with unlimited data on AT&T's prepaid network with no throttling, no network management, and no domestic roaming.
Postpaid Plan: Utilizes AT&T's postpaid network which has higher general network priority than prepaid, but is subject to network management after 22GB of data use. Includes domestic roaming.
Usage Limited to a Vehicle
The limits on this promo are very specific - it is designed for use in a vehicle like a car or truck, not an RV or any other device. The fine print states that "aftermarket wireless products and associated wireless data plans are not eligible for this offer."
Do not purchase this plan believing that you can utilize the super-cheap $15/month of unlimited data in a mobile hotspot or another device.
Vehicles with built-in 4G LTE connectivity have embedded eSIMs or integrated SIMs that are difficult to get to - so SIM swapping is difficult to impossible.
Vehicle Wi-Fi capabilities will only work while the car is running or while the ignition/accessory switch is on. Cars are not designed to be "on" or in the accessory position for extended periods and getting your Wi-Fi via your car or truck could leave you stranded with a dead battery if you try.
Worth it for Nomads?
Given the restrictions, this option is not practical for a home-internet replacement in an RV or boat.
RVers who tow trailers, 5th wheels or have a truck camper with a compatible vehicle and spend a lot of time on the road driving are likely to benefit the most from this option. It can keep the kids entertained or allow passengers to work while in motion.
Alternatively, RVers with a toad (towed vehicle) and US-based cruisers who keep a run-around vehicle close by could utilize the data while running around town or seeing the sites.
But for most people, this isn't a good option as a primary internet source for extended travel. However, it can be a very useful (and cheap) secondary source of mobile internet data.
Related Reading & Updates
Connected Car News Stories: