Late last week we started getting reports that AT&T Mobley owners have begun seeing "SIM PIN Locked" alerts when they have tried to use a Mobley Connected Car SIM cards in alternative devices - such a Unite Explore or Netgear Nighthawk.
With the SIM locked and the PIN unknown, the other devices will not connect. But moving the SIM back to the Mobley restores service without a PIN.
After several days of testing and working with our members in our forums, we have confirmed this issue and a potential work around.
At least for now.
Busy?
Just want a quick wrap-up?
---
Video Version of this Story:
Want Video Updates? Subscribe to our YouTube Channel
---
Backstory - Why This Matters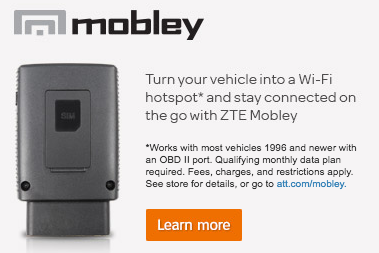 The AT&T Mobley was last year's 'too good to be true' cellular data option.
When a Mobley hotspot was activated via AT&T's Connected Car Department, this little cartridge designed to be powered from a vehicle's under-dash OBD-II port qualified for AT&T's $20/month Connected Car unlimited data plan.
This plan was designed to keep back seat passengers entertained on long road trips, and AT&T clearly did not anticipate that people would find ways to put the Mobley to use while parked.
But many quickly discovered that the Mobley has no telematic features that tie it to use only in a vehicle underway, and AC, DC, and USB power adapters proliferated that allowed the Mobley to be used just about anywhere.
AT&T's terms of service only mentioned that that plan required "qualified devices & vehicles", but there was no clarity on just what is a qualified device aside from the plan only being able to be activated on a Mobley. Up until now, swapping the SIM card from the Mobley into other more capable mobile hotspot devices and cellular embedded routers just simply worked - and some people reported even being encouraged by AT&T retailers to do this.
However with the release of Harman Spark earlier this month (with it's own new $30/month unlimited plan with much clearer terms of service restricting usage to just in a moving vehicle) - AT&T seems to be attempting to clamp down on these retired Connected Car Mobley plans to bring them more in line with the Spark.
Earlier this month they pushed new firmware to Mobleys that took away the 'No Time Out' option (but we have yet to see too many reports of devices actually timing out despite this).
SIM Lock Issue & Work Around
It seems that the same firmware update also set a SIM lock PIN code automatically.
This happens if you place or have your SIM card in the Mobley after the 1.0.3 firmware update. If you just keep your SIM card in another device, it will remain operating just fine and not be locked. However, you may still want to follow these instructions to get your PUK while you still can.
What is a PIN Lock? AT&T allows you to set a PIN code to your SIM card - this helps prevent someone taking your SIM card and using it on other devices without knowing the PIN code.
In this case, AT&T is setting the PIN code via the Mobley firmware to an unknown code, seemingly to prevent you from using your Mobley SIM card in other devices.
And there is no way to see or change this SIM unlock code from within the Mobley's dashboard or the My AT&T account manager. But if you move the SIM card to other devices, you can reset a locked SIM if you have a PUK code.
PUK stands for PIN Unlock Key. They are hard encoded to your SIM card and is a master reset code for your SIM card. It will let you reset a SIM PIN after you have failed to enter the correct password too many times.
The PUK is unique to your SIM card - and you need to get AT&T support to give it to you.
Here is what you should do ASAP if you rely on the Mobley SIM in alternative devices, or ever intend to do so:
From the dashboard of the Netgear Nighthawk after failing entering a PIN 4 times. Asking for the PUK.

Call or chat AT&T support.

Tell them that you have a SIM lock issue, and ask for the PUK code. Your SIM card does NOT need to be in your Mobley to do this.
They should give you a PUK 1 and PUK 2 code without much issue once you verify you own the account. This may involve them sending you a PIN code via e-mail, this is NOT your SIM PIN code - but an account two factor authentication to verity who you are.
Save the PUK 1 and PUK 2 codes somewhere safe.
Put your Mobley SIM in a device where it is showing a SIM lock prompt for a PIN code, and guess the PIN four times to trigger the SIM locking itself.
You should now be prompted for a PUK code - enter PUK 1, and set a new SIM PIN of your choosing.
You can now use your SIM again in other devices, but you will have to enter your PIN every time you install it (but at least you know now what the PIN is!). Or - you can use your SIM PIN to disable the lock entirely.
Very important notes:
If you put the SIM back into a Mobley, your chosen PIN code may be overwritten again, locking your SIM card. We had this happen the first couple times we tested this out. Fortunately, the PUK codes you have written down should continue to work. (Note, after the first two days of swapping our SIM back and forth, the Mobley seems to have stopped resetting our PIN.)
Keep PUK 2 as a backup in case PUK 1 ever fails to work.
If you enter an incorrect PUK code too many times (10) your SIM will be permanently locked and will need to be replaced. Remember that the PUK code is unique to your SIM, you can't use anyone else's number.
We aren't sure if AT&T will tell their reps to stop giving out PUK codes for Mobley Connected Car plans, so don't let your SIM get locked until you have the PUK code in hand.
Your SIM will only get locked if you put it back in your Mobley. If you don't do this, your SIM is probably fine for now. But getting the PUK buys you some insurance in case you are ever forced to put the SIM in a Mobley for some other reason.
It should be very clear that AT&T is moving to crack down on Mobley Connected Car plans, and this may only be the first step. Have your backup plans ready to go.
Since we don't know if AT&T will instruct customer service reps to quit giving out PUKs for Mobley device in the future - it is probably smart to get your PUK codes ASAP, even if you only rarely or never move your Mobley SIM into another device.
If your Mobley ever dies, you may have to move your SIM to another device just to use your plan - as obtaining a replacement Mobley is getting more and more difficult.
And even still - AT&T may someday block even the PUK code from working, or may take other steps to limit the Mobley Connected Car plan to use only inside a Mobley should they further define what a 'qualifying' device is on these plans.
We highly advise keeping a working Mobley on standby should they ever do that.
It is with special gratitude to our members that we're able to track stories like these and test out potential solutions. Our members have access to a special alert thread on this topic, where we've been tracking potential SIM swapping enforcement for over 6 months.
Our members have had a head start on this specific issue for several days - beating any rush to secure PUK codes.
Summary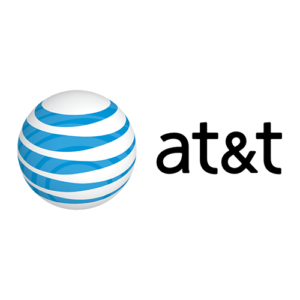 AT&T seems to be attempting to further define what a 'qualifying device' is on the Connected Car Unlimited data plans. Recently they have removed the 'No Time Out' option, and now it seems they have locked SIM cards to prevent them from being moved to other devices.
However, obtaining a PUK code from AT&T allows you to unlock your SIM card and assign your PIN code. We highly advise Mobley users to obtain their PUK codes and store them somewhere safe, in case AT&T decides to quit giving them out for Mobley devices.
We also highly advise you have a working Mobley on standby should AT&T in the future restrict usage in other devices.