Key Points:
The T-Mobile Business unlimited tablet promo offers unlimited on-device data and 10GB of mobile hotspot for only $15/month.
The Unlimited tablet promo requires a business account with T-Mobile.
The tablet promo plan can be purchased standalone.
For much of last year, T-Mobile Business offered a fantastic $10/month business tablet promotion that was one of our Top Pick plans. Sadly, that promo expired in Feburary 2023, but we speculated that T-Mobile, as it sometimes does, could bring it back in the future.
And now they have - mostly...
Tablet Promo Plan Details
Most of the plan terms of this current promo are the same as the previous one, except for the pricing, which is now $15/month instead of $10.The current tablet promo plan comes with:
Unlimited 5G & 4G LTE data (on-device)
10GB high-speed Mobile Hotspot and Unlimited Mobile Hotspot at 3G speeds (~600kbps) after 10GB is used
480p video streaming (On T-Mobile plans with the 480p limitation, we generally get 720p with most streaming services)
Deprioritization after 50GB of use
200MB domestic data roaming
Mobile Without Borders (5GB of data use/month in Canada and Mexico)
Even at a 50% price increase from the last promo, it's still a fantastic value, and the promo plan can be purchased standalone. The plan itself is called "Business Unlimited for Tablets with 10GB of high-speed hotspot data." The $15/month price can be with taxes or fees included or extra, depending on the status of your business account.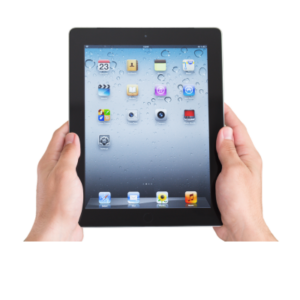 The promo is available as a BYOD option for an existing tablet, or you can purchase a tablet from T-Mobile.
This offer is described as "promotional", so it is time-limited. The reps we spoke to told us the end date for the promotion is "TBD" in the system. Historically, T-Mobile tends to end promos with little warning.
Additionally, this is a tablet plan, and other devices are not eligible. T-Mobile is aggressive about device enforcement on its network, and attempting to use the SIM in other types of devices will jeopardize the plan. It could even risk your ability to maintain a business account with T-Mobile.
Getting the Promo Plan
Since this is a business plan, you need a T-Mobile business account to get this plan. Luckily, getting a business account is rather easy on T-Mobile. If you have a company with an EIN (Employer Identification Number), it's just a matter of providing the EIN, a valid ID, and filling out some paperwork. You can do this either over the phone or by going to a T-Mobile store.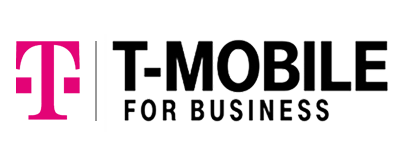 Those without an EIN can still qualify for a business account as a sole proprietor or contractor with a Social Security Number and a valid ID. Either way, expect a credit check against your SSN or EIN.
Getting the plan itself can be challenging though, and we found it much more difficult than with the previous promo. The promo is not listed on T-Mobile's website, and seems to be only accessible by the business telesales department. Other business departments and reps we spoke to and chatted with could not find evidence of this promo. Additionally, this promo is not listed on T-Mobile's promotions webpage.
Those with an existing business account likely already have an assigned business telesales rep that you can contact directly to get the plan. For those that don't have a rep or need to start a new business account, you'll want to contact the business telesales department. Unfortunately, T-Mobile lists many phone numbers for business sales on the website, but we found that the 888-573-2975 number worked most of the time to get to the right department.
Member Exclusives Below:
 Bonus Member Only Content Available!
We go extra for our premium members - who make this resource center possible (did you notice the lack of 3rd Party advertising?). We have included some additional information in this news article just for our members - analysis, guidance and/or insider tips.
If you're not yet a member, please consider joining us. Extra content like this is one of the many perks we offer - in-depth content, guidance, discounts, alerts, classroom and more.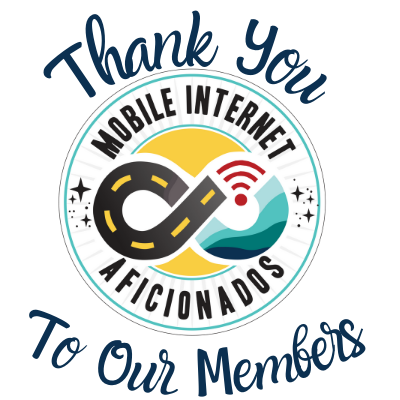 If you are already a member, please log in above to see the special content we have prepared for you.
Concluding Thoughts
This new promo at $15/month is not quite as fantastic as the previous $10/month promo, but it is still a great deal and an option to consider for those who missed out on the previous offer. Once you have the promo pricing, the price and terms are locked in as long as you keep the line and your account in good standing.
Here are the current tablet options from AT&T and Verizon for comparison:
Even with this promo plan restricted to tablet devices, this is a great value option for those who live a mobile lifestyle in a boat, RV, or van. An inexpensive tablet plan can add a lot of flexibility and redundancy to your mobile internet arsenal, particularly by using the unlimited on-device data to stream TV and conduct video conferencing.
We've added this promo to our continuously updated Top Picks plan guide.
Further Reading
Related News Stories