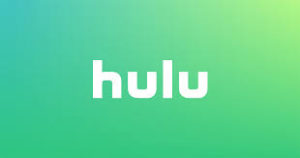 Video streaming service Hulu has added the ability to download episodes for offline viewing.
Finally.
The new feature is now available for customers who are subscribed to Hulu's 'No Ads' tier of service, and using iOS devices.
Unfortunately, this feature is not available for desktop or Android use yet - it is specific to iOS mobile devices (i.e. iPhone and iPad).
Hulu reports that the download feature will be coming to Android 'soon.' No word on if/when the ability will come to desktop.
Video Version
Subscribe to our YouTube Channel
How Offline Downloading Works
Streaming and downloading video is the ultimate data hog- usage tends to be measured in gigabytes per hour. Trying to stream video over a capped data plan or limited mobile internet source can be frustrating, or have you quickly running out of data.
Downloading content when you have access to a fast, free or unlimited data source can be a great tool to save your precious data.
Once downloaded, the content then will reside on your mobile device, and you can watch it later without worry about data usage or slow connections.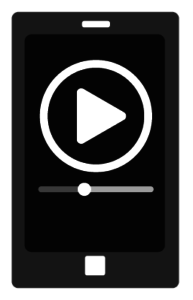 This is a great way to watch your favorite shows while in areas with slow or limited cellular coverage - just remember to download your desired media before heading off.
And when paired with a feature known as screen casting, you can even view your content on a large screen television - instead of the small screen of your smartphone or tablet.
We have tested and confirmed that downloaded content from Hulu can be viewed via an Apple HDMI AV adapter. For more on HDMI out/screen mirroring:
Guide to Entertainment on the Road
Hulu's New Download Feature
Hulu's offline download feature will allow you to download up to 25 titles across 5 different devices. You will have up to 30 days to watch the downloaded content. Once you've watched or started watching a download, it will expire after two days. After downloaded content expires, viewers can renew an expired download when online - if that content is still available on Hulu.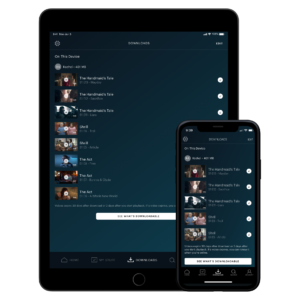 Not every show or movie is available for download, but most are.
If a show is available for download, you will see a download icon on the show's details page. You can even search by what's downloadable: just click "See What's Downloadable" in the Downloads Tab and browse through titles.
The Downloads tab at the bottom of your Hulu app home screen is also where you can access your downloaded content.
iOS users will need to install the latest version of the Hulu app to utilize the new download feature.
Offline downloading came to Amazon Video in 2015, and Netflix in 2016 - it's nice to see Hulu finally catch up with the times.
Related News Stories:
Netflix Eliminates Basic Plan - But T-Mobile Will Continue To Offer It Posted on: July 20, 2023
AT&T Ends Sponsored Data Program - No More Data-Free Wireless Streaming With Some Services Posted on: March 17, 2021
Verizon Adds News Streaming Service discovery+ to Select Plans Posted on: January 5, 2021
AT&T Launches HBO Max Streaming Service Posted on: May 27, 2020
Mobile Internet Resource Center Founders to Co-Host 'The RVers' TV Show Posted on: November 13, 2019
Verizon to Bundle Disney+ With Eligible Unlimited Plans Posted on: October 23, 2019
Hulu Adds Support For Offline Downloads Posted on: October 8, 2019
2018 Mobile Internet Year in Review & Looking Forward Into 2019 Posted on: December 31, 2018
DirecTV Now 2.1 Update Fixes HDMI Out - And Now Streams "Data Free" on AT&T Posted on: July 2, 2018
New AT&T Plans Announced: "Unlimited &More" Brings on the Streaming Bundles Posted on: June 21, 2018
Related Guides: