Today, October 23, 2019, Verizon announced a partnership with the forthcoming Disney+ video streaming platform.
The announcement states that all new and existing Verizon Unlimited (postpaid only) customers, and all new Fios and 5G Home Internet customers will be provided with 12 months of Disney+ service - for free - as part of being an eligible Verizon customer.
Video Version
Subscribe to our YouTube Channel
Disney+
Disney+ is slated to be the entertainment behemoth's streaming service for almost everything it creates. It will reportedly become the dedicated streaming home for movies and shows from Disney, Pixar, Marvel, Star Wars, National Geographic, and more.
The service will launch on November 12, 2019. It is priced at $6.99 per month or $69.99 per year.
The new service will be available as an iOS or Android app, as well as through Apple TV, Roku, Xbox, Chromecast and more.
Disney+ will enter the ring as a competitor to video streaming services such as Netflix, HBO Now, Amazon Prime Video, and the forthcoming Apple TV Plus.
Disney+ is a paid subscription platform without any advertising, geared towards providing family friendly content. You can expect to see Disney owned and produced content up to a PG-13 rating on the platform.
Disney also owns the Hulu and ESPN Plus streaming services, which will run on the same tech platform, allowing patrons to subscribe to any or all three of the platforms with the same password and credit card info.
Verizon Customer Eligibility
This offer is currently available to all customers have who have, or sign up for, a postpaid Unlimited data plan. Current eligible plans include Verizon's currently available lineup of unlimited plans (Start, Do More, Play More, & Get More) as well as the following grandfathered plans:
The Verizon Unlimited plan (released in February 2017, also called the fUDP)
Verizon's previous generation of unlimited plans: Go Unlimited, Beyond Unlimited, and Above Unlimited,
Business and prepaid plans are not eligible, nor is the legacy truly unlimited grandfathered (gUDP) plan which retired in 2011.
This offer is also available to new Fios or 5G Home Internet Customers - however neither of those are mobile internet options.

Subscription Offer Details
Eligible Verizon customers can get 12 months of Disney+ for free from the date they choose to enroll in the service. Eligible customers can enroll as soon as the Disney+ service launches, which is slated for November 12th, 2019. The promo enrollment period ends on June 20th, 2020. If you snooze past then - you lose out on eligibility.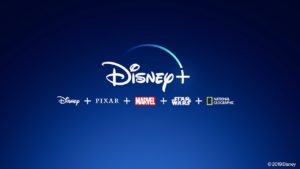 After the one-year promo pricing expires, Verizon customers will revert to the regular $6.99 monthly subscription price, which will be added to their Verizon bill. If this is not desired, customers will need to actively cancel their Disney+ subscription (except for New Mexico residents - who will have their service automatically discontinued after 12 months).
Eligible Verizon customers will be provided full access to Disney+ offerings. Data usage will apply while watching Disney+ content over a Verizon data connection.
One Disney+ subscription will be provided per eligible account. A subscription allows for up to four concurrent streams per account and the ability to set up to seven different profiles.
Disney+ will offer a download feature, allowing for offline content viewing capabilities - a big perk for data concerned entertainment aficionados.
It is not yet known if Disney+ mobile apps will permit HDMI out screen mirroring methods for viewing on a larger screen - a popular method for RVers and cruisers to utilize their on device unlimited data without tapping into mobile hotspot caps.
Those interested in the Verizon Disney+ offer should visit Verizon's Disney+ Launch Page, which is expected to be updated with info as the service goes live:
The Other 3 Carrier's Bundle Options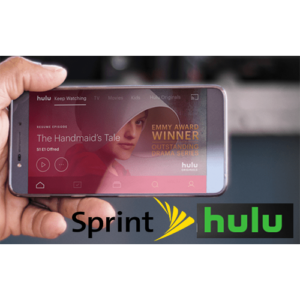 Cellular carriers offering streaming bundles is not new. For some time now, Verizon has been the only carrier of the 'Big Four' not to offer a free video streaming service (we are NOT acknowledging the failed VerizonGO platform) to their customers.
AT&T offers customers on the top-tier Unlimited &More Premium plan a choice of one entertainment service (HBO, Starz, Cinemax, Showtime or Spotify) for no extra charge.
T-Mobile covers the cost of Netflix for unlimited wireless customers with at least two lines on an account.
Sprint bundles Hulu's entry-level tier subscription with Sprint Unlimited plans.
For more in-depth information on the services and perks offered by all four of the major cellular carriers - as well as tips and info on streaming entertainment while nomadic:
Video Streaming Over Cellular & Wi-Fi
Thoughts & Related Info
They've finally done it. Verizon has finally packaged a reputable and very likely to be competitive streaming platform as a perk for customers on some of their plans.
Nomadic dwellers often rely on streaming services for entertainment when they just can't bear to visit another museum or park - and we welcome new content and choices. We also welcome 'freebies'.
No, Disney+ will not provide entertainment geared towards everyone - reportedly, things will top out at a PG-13 rating.
If you do have an account eligible for a free year of Disney+, and you do sign-up for the service - be aware that you will need to manually stop the service after your free 12 months are up if you don't wish for a $6.99/month bill to be added to your Verizon account.
Sign-Up
Related News
Related Guides