When Peplink updated its lineup of cellular integrated routers in August (our news story) it introduced the new PrimeCare support contract option, and the new pricing dramatically changed how much it costs to take advantage of Peplink's SpeedFusion connection bonding technology.
But the catch with bonding connections is that you still need a need a server somewhere on the internet that does the actual work of bonding together the multiple streams of data spread across the connections you are attempting to combine.
In the past Peplink has capped the speeds of its FusionHub bonding server - enforcing a maximum bonded speed in software unless you pay for a more expensive license.
But the speed limit is being lifted - Peplink just sent out this email notice to customers:
Throughput Limit Removed from FusionHub

In response to our partners' fast-growing and rapidly-scaling SpeedFusion networks, Peplink is removing the throughput speed limitations on FusionHub licenses with immediate effect. This applies to ALL FusionHub licenses, from FusionHub Solo to FusionHub 4000, including all current and future licenses.
This makes SpeedFusion bonding an even even more appealing technology for advanced users to consider adding to their connectivity arsenal.
FusionHub In A Nutshell
In addition to a compatible Pepwave router (our product line guide), Peplink's SpeedFusion technology requires an online FusionHub server to do the actual work of combining together data streams split across multiple connections.
Traditionally getting access to a FusionHub server required a prohibitively expensive commercial service (like Simply Bonding - which costs $250 to set up, and $100 - $250/mo depending on usage), having your own expensive dedicated bonding hardware located in a data center, or the easiest and most affordable option was licensing the FusionHub software to run on a real or virtual server you control somewhere online.
Pepwave even offers a FusionHub Solo license completely for free to enable this.
The "Solo" in the name indicates the key limitation - unlike most corporate bonding setups with a single central server and multiple clients out in the field (like a squad of police cars) all joined together on a virtual private network as if they were together on a local LAN, the SpeedFusion Solo software only supports a single connected client at once.
Which is exactly what most of us mobile geeks need - just a single RV or boat network connected to the internet over multiple bonded channels, for example combing AT&T, Verizon, and nearby Wi-Fi.
The other limitation on SpeedFusion Solo is speed - up until today it had been capped at 100Mbps.
That artificial speed limit has been eliminated now.
In the past, to get faster than 100Mbps SpeedFusion bonding required a $1,900 payment for a 20-client FusionHub license, which was still capped at just 200Mbps! And that was the starting price - the prices for even faster caps rose dramatically from there.
The 100Mbps cap wasn't actually much of an issue for most mobile users though - cellular speeds over 100Mbps are technically possible (though still rare), and the current MAX Transit router's CPU is only fast enough to manage a 100Mbps SpeedFusion connection anyway.
In other words - this cap was only very rarely ever going to come into play for most.
But it is great to see Peplink removing this cap. In the future when we have faster router options and more widespread gigabit LTE and 5G gear, now even the free SpeedFusion Solo software will be able to keep up. Yay!
FusionHub Server Requirements
Peplink point out that while there are no longer any software throughput restrictions within FusionHub, actual throughput can still be limited by the hardware and network it is hosted on.
Here is what they suggest:
Minimum Requirements for VM Host Hardware:
– Intel Core i5 processor
– 4GB RAM
Recommended VM Host Hardware for 1Gbps of SpeedFusion VPN Throughput:
– Xeon E3-1270V2 @3.5GHz
– 8GB RAM
We have documented in our member area how to set up and host a FusionHub Solo server for as little as $5/mo.
MIA Members, click here for details.
Summary: Is This All Geek To You?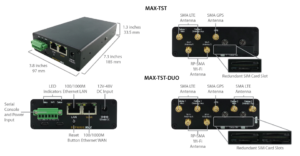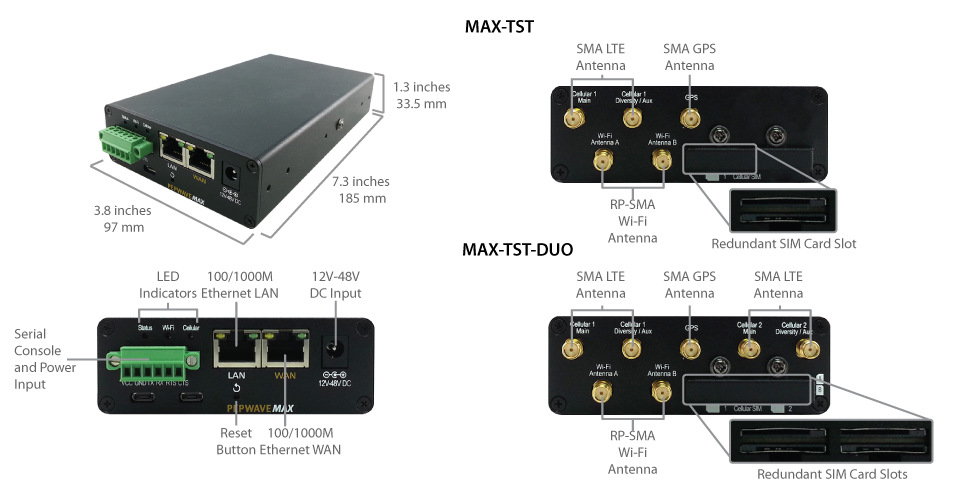 Bonding multiple connections and using routers like the MAX Transit Duo are more advanced solutions than most of our readers here will ever need.
But if you want a connection that (mostly seamlessly) roams between multiple carriers and upstream connections without dropping, or if you need a static IP address that stays constant no matter how you are connected, SpeedFusion bonding is a great way to go.
And it is great to see bonding options getting both faster and cheaper than it ever has been before.
We explained just how dramatic the new PrimeCare pricing was in our article:
A MAX Transit Duo with SpeedFusion support would have cost $1,899 + $1,200 = $3,099 a week ago. Now with PrimeCare, you can get the same capability for $799, or $999 with substantially upgraded modems!
We've been experimenting with a the $999 Cat-12 equipped Pepwave MAX Transit Duo (our gear guide page) which was provided to us for extended testing by MobileMustHave.com.
We have been using the dual cellular modems bonded together, and overall we have been impressed. We are sharing our ongoing testing notes and setup guides in progress in the MIA member forums here.
Are you also using SpeedFusion bonding? Come join us and share your own tips and tricks.
MIA Members: Be sure to check the Member Discounts page for some potentially very substantial savings on purchasing Pepwave routers.
Related Reading & Updates
Pepwave News Stories:
Additional Resources: