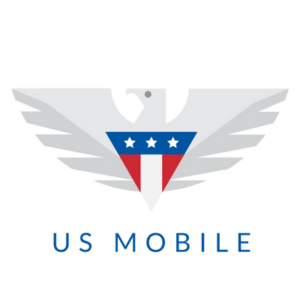 US Mobile is an MVNO with plans on the Verizon and T-Mobile networks.
Their Verizon plans are described on their site as "Warp 5G", and the T-Mobile plans are described as "GSM". The specifics of the plans vary depending on which network you are on. Be careful when signing up as the differences are rather significant.
Currently Available Plans:
Unlimited Premium - $45/month
Unlimited Basic - $35/month
Plan Specifications:
Carrier Networks Used: Verizon (Warp 5G), T-Mobile (GSM)
Carrier Relationship: MVNO
Plan Types Available: Phone
Device Types Permitted: Phones
Unlimited: Yes, but with high speed data caps
High-Speed Mobile Hotspot Use:

Verizon (Warp 5g)

Unlimited Premium - 50GB
Unlimited Basic - 5GB

T-Mobile (GSM)

Unlimited Premium - 15GB
Unlimited Basic - None

Throttling: No
Network Management: Yes

Verizon (Warp 5g)

Unlimited Premium - After 100GB
Unlimited Basic - After 40GB

T-Mobile (GSM)

Unlimited Premium - After 35GB
Unlimited Basic - Always 25GB

Video Streaming Resolution: Not specified
5G Access: Yes, with a 5G compatible device and in an area where 5G service is available
eSIM: Yes
Device Purchase Required: No
Plan Period: Monthly
International Roaming: Global by US Mobile - eSIM coverage in 70+ countries available for purchase; 10GB included with Unlimited Premium
Domestic Roaming: No
Data Roll Over: None
Overage Charges: None
Lines permitted per account:
Extras: With 3 more more Premium lines, 1 free subscription of your choice from 10+ audio, streaming, and gaming services.
---
News, Videos & Status:
---
---
Purchasing Options