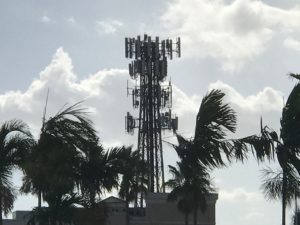 Cellular spectrum can be thought of like real estate - and cellular carriers have spent billions of dollars buying up prime airwaves to build their networks upon.
But just like in real estate - some investors buy land not to build on, but to hold.
This is why you sometimes see vacant weed-filled lots next to prime beachfront hotels. The owners are likely holding out for a future sale or development project, once the land becomes even more valuable thanks to all the other development going on all around.
When it comes to cellular spectrum, there are companies that have been buying up key chunks of airwaves for years, but have then been letting them sit dormant.
In other words - there are plenty of prime undeveloped beachfront lots just sitting around, unused.
And it is a really bad look to leave prime spectrum sitting vacant when there is a crisis going on next door.
So over the past week - in response to surging network demands from the Covid-19 crisis, many companies hoarding cellular spectrum have decided to loan out their holdings to their neighbors.
AT&T, Verizon, and T-Mobile are all getting huge infusions of spectrum that should let them quickly expand network capacity and speed to better handle the demands of the crisis. And even Sprint is getting a boost, thanks to T-Mobile moving to enable "enhanced roaming" for Sprint customers even before the merger finally goes through.
Here's the latest on what is going on...
Video Version
Subscribe to our YouTube Channel
AT&T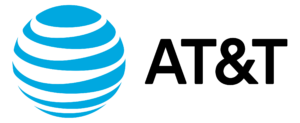 Dish Network announced that it is loaning AT&T 20MHz of LTE Band 66 and 6MHz of LTE Band 29 spectrum for sixty days in response to the Covid-19 epidemic.
This is a huge capacity boost for AT&T.
Dish SVP of Public Policy Jeff Blum issued a statement:
"DISH is proud to join forces with AT&T to achieve a common, critical goal: supporting the connectivity needs of Americans during this challenging time. Enhancing our nation's wireless networks helps give Americans the bandwidth they need to work, learn, and check-in on loved ones, and is especially crucial for those customers without access to other sources of broadband."
Additional Band 66 capacity should greatly help AT&T in overloaded urban and suburban areas, and the longer-range 700MHz Band 29 spectrum should help AT&T add capacity in some rural areas too.
Verizon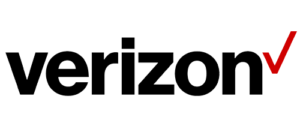 Verizon is also getting access for sixty days to a 5MHz nationwide chunk of unused LTE Band-66 spectrum, owned by shell corporations Northstar Wireless and SNR Wireless - which also happen to be controlled by Dish Networks behind the scenes.
FCC Chairman Ajit Pai announced his approval of the spectrum loan:
"Wireless services are a vital part of connectivity, and this has never been truer than during this crisis, when so many people are turning to telework, remote learning, and telehealth options. I want to thank Northstar and SNR for their willingness to allow this use of the spectrum for which they hold licenses. I'm also grateful to Verizon for seeking out ways to meet increased consumer demand."
In addition to the 5MHz nationwide, these companies control an additional 10MHz of spectrum in Ohio, Iowa, and Minneapolis that Verizon will be able to take advantage of as well.
T-Mobile & Sprint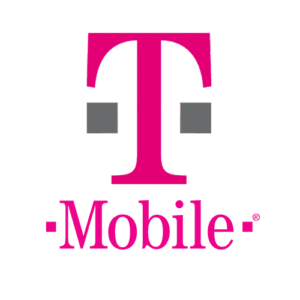 T-Mobile was the first company to broker deals to temporarily expand its network, and it has now arranged spectrum loans from a whole host of companies: Dish, Comcast, NewLevel, LB License Co, Channel 51, Omega, Bluewater and TStar License Holdings
Basically - every other company that owned licenses to chunks of 600MHz LTE Band-71 has agreed to let T-Mobile take over their airwaves for the next sixty days, since T-Mobile is the only company that has actually already deployed Band-71 towers and equipment.
This should give T-Mobile a huge boost in speed and capacity in rural areas with Band-71 coverage, in some areas of the country increasing T-Mobile's existing 600MHz spectrum capacity by up to 6x.
But you will only benefit if you have Band-71 compatible equipment - and data-only Band 71 devices are still hard to find!
T-Mobile's President of Technology Neville Ray issued a statement:
"In trying times like this, we understand how important it is for people to remain connected – to family and friends, to resources and information, to their jobs via teleworking or schools via virtual classrooms. And we take our responsibility to keep our customers connected incredibly seriously. We can't thank these partners and the FCC enough for coming together to provide people across the country with the critical connectivity they're relying on right now."
T-Mobile has also announced that it is turning on "enhanced roaming" for Sprint customers, allowing Sprint devices to have full access to T-Mobile's network even though the merger between these two carriers has not completely closed.
This should give Sprint customers a huge boost, particularly in rural areas.
Concluding Thoughts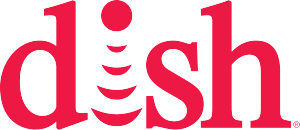 As Covid-19 related shutdowns ramp up across the nation, it is great to see cellular industry competitors actually moving to help each other to respond.
And hopefully even once the crisis passes - these temporary loans might turn into long-term shifts with permanent benefits.
There is also hope that the FCC might acknowledge the clear public benefits of putting unused spectrum to use and that it will crackdown on companies that have been hoarding spectrum without ever intending to build their own networks.
Dish Network in particular has been a notorious hoarder - but when the T-Mobile / Sprint merger concludes Dish will be positioned to become the new fourth nationwide cellular network provider, and it will hopefully finally put its spectrum assets to use.
Related News:
Additional Resources: