COVID-19 is on a lot of our minds, and there are many concerns and plans for preparing for social isolation to varying degrees. Companies are shifting to having staff work remotely from home and schools are closing with the idea of having students learn online instead of in classrooms in an effort to slow down the spread of the virus.
For our audience of RVers and cruisers who rely on mobile internet to keep connected, we wanted to share some thoughts on possible impacts.
Video Version
Subscribe to our YouTube Channel
Equipment Shortages & Delays
We've already seen WiFiRanger delay their launch of new flagship products due to parts availability coming out of China. iPhone supplies are in short supply and other cellular device supply chains will be impacted.
Anticipate the possibility of more of this as supply and delivery chains are disrupted.
Action: If you were considering a purchase and will need it in the upcoming months, it may be prudent to proceed with orders while supplies are stocked. Don't just think about hotspots, routers, antennas and boosters - but also commodities like batteries for mobile hotspot devices that might fail, and redundant systems. And of course, be gentle with your critical equipment. Replacements may not be easy to obtain for a while.
Network Congestion
Network congestion and its effects will be highly variably based on location. It is prudent to anticipate swings in network congestion on both cellular networks and local shared Wi-Fi networks.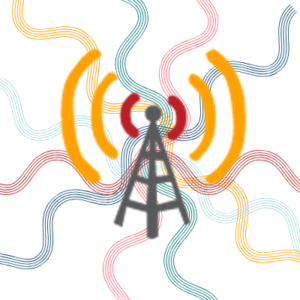 Cellular
More and more people are being encouraged to work remotely from home or to switch to remote learning - which could mean that fewer people might be using cellular internet because they'll be relying on their home internet connection instead of being out and about.
This could actually mean a decrease in cellular network congestion in some places us nomads are hunkering down at.
But in places where cable/DSL isn't widely available, locals are often dependent on cellular for their internet access, particularly in rural areas. More use at home could mean an increase in congestion on local towers in these areas.
At the present time, the carriers are reporting no issues (Forbes article from yesterday), but that could change as boredom sets in and Netflix streaming increases. Be aware that most isolation measures are being implemented starting next week.
Statements from the carriers:
As part of the Keeping Americans Connected Pledge, the FCC has asked all wireless carriers to waive late and cancellation fees.
T-Mobile - On March 13, T-Mobile announced that all of their customers - including MetroPCS have unlimited data on device and an extra 20GB Hotspot data for 60-days. They are also rolling out more spectrum, specifically on Band 71. They also made statements about their operations being fully functional.
AT&T - AT&T has already announced the suspension of data caps on their wired broadband home internet plans. They have not, at the present time, made any similar moves for cellular-based data plans.
Verizon - No statement yet.
Sprint - As expected, Sprint is following suit with T-Mobile (kind of like they are already merged). Customers will get unlimited data and an extra 20GB of hotspot data for 60-days.
Some MVNOs are also taking action:
Wi-Fi
Full-time RVers and cruisers will likely be doing more 'staying home' too, which means nomad centric areas could see an increased load on Wi-Fi networks as well as cellular networks. More locals may turn to public and other Wi-Fi networks for their internet needs.
And the FCC, in coordination with all the major ISP's, both wired and wireless, announced that ISP's will open their private Wi-Fi hotspots to anyone who needs them.
Spectrum (owned by Charter Communications) has already confirmed they are opening their Wi-Fi hotspot.
Comcast announced its Covid-19 response shortly after - making Xfinity Wi-Fi hotspots free to use for everyone nationwide.
Other major ISPs will likely follow soon.
Here are some maps that show where you can find these hotspots:
Verizon has opened up their hotspots.
AT&T has opened up its hotspots.
This should provide more Wi-Fi hotspot options to nomads
Action: Have your back-up options at the ready. Test them out before you need them.
Increased Backhaul Demands
Even if your cellular carrier or Wi-Fi network isn't locally overloaded, anticipate that the main connections for it into towns & cities are going to be more heavily utilized.
More people will be staying home, working remotely, attending classes online, streaming video for entertainment and video chatting with loved ones they can't see in person.
Cell carriers and your park's Wi-Fi network tap into the 'main internet' source for a local area - so anticipate that the Internet backhaul, in general, could get strained, resulting in general slowdowns across the board for all.
Relatedly, the infrastructure under this heavier load might not be able to keep up, and if critical maintenance staff also needs to practice isolation, upkeep may become minimal resulting in degradation and possible outages.
Action: Be creative in how you can work remotely, reduce your need for lots of bandwidth if this happens, and have alternative options for entertainment other than streaming video.
Application Overload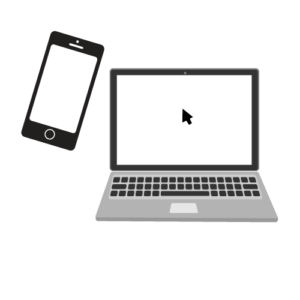 With more people working remotely, video conferencing services like Zoom will likely see influxes of increased use and new customers.
Anticipate that any remote work tools you are used to using are possibly going to be more heavily utilized during the coming weeks. Systems hosted by your company, such as WebEx, Remote Desktop, or VPNs - may not have been designed with this sort of increased load in mind.
More people will be entertaining themselves at home - streaming lots of Netflix, endlessly browsing Facebook, video chatting with loved ones, gaming, etc.
It remains to be seen just how well these systems have been designed to scale up to this sort of usage. And keep in mind, the folks who run these services may also be shifting to working remotely - which means fewer people actually on-site to fix things and potentially fewer support personnel as they deal with the same issues the rest of us are.
Action: Make plans now for how you and those you need to communicate with will keep in touch if your primary means become unstable. And of course, have other forms of entertainment that aren't reliant on being online.
We hope these tips might help you be a little more prepared as we're all doing our best to navigate life in the days, weeks and months ahead.
Related News:
Additional resources: