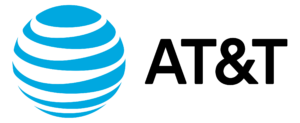 Over the past year or so, AT&T has offered a $20/month discount on their Prepaid Unlimited Plans if you enrolled in autopay. This discount has always been promoted as a "limited time" deal, but AT&T has had a habit of extending this offer beyond the stated deadlines.
And as of January 2020, they have extended this offer once again.
Video Version
Subscribe to our YouTube Channel
Autopay Discount Background
The "limited time" promotional autopay discount first appeared in July of 2019. The typical autopay discount AT&T offered was $10/month, but with this promotion, they increased it to $20/month.
This discount brought the price of the Unlimited Prepaid Plan down to $45/month, and the Unlimited Plus Prepaid Plan down to $55/month.
At the time, AT&T stated that the promotional discount would only be available until 10/31/19.
But on 11/1/19, AT&T announced that the discount would continue - this time until 1/9/2020.
Discount Extended Again
Well, we're happy to say that once again, AT&T did not end the discount as planned, but has instead extended it further.
As of now, the discount is offered until 3/23/2020 for orders that are placed online. For orders placed in an AT&T store, the discount will be available until 4/2/2020.
We often joke in this industry that "unlimited" data plans are not always truly unlimited - I guess we can now also say that this "limited time" discount is perhaps not truly so limited!
We will keep an eye on this discount and will monitor it again in March and April to see if AT&T will continue their pattern of extending the discount beyond the planned expiration date.
But if the discount is important to you and you're planning to purchase an AT&T prepaid unlimited plan, we'd recommend signing up prior to the expiration dates just to be careful.
Eligible Plans
The plans that are eligible for the discount are the two Unlimited Prepaid Plans - Unlimited and Unlimited Plus.
The Unlimited Plan does not include any data for use as mobile hotspot, but you can purchase some as an add-on, 5GB for $10. The Unlimited Plus plan comes with 10GB of high-speed mobile hotspot data included. If you use up all of the 10GB, you can add more, also at $10 for 5GB. The ability to add hotspot data is a nice feature that makes both of these plans very flexible depending on your usage.
Another key difference between the two plans is the Unlimited Plan is subject to Network Management at any time, where the Unlimited Plus plan includes 22GB of high-speed data before you are subject to Network Management.
For streaming, the Unlimited Plus plan includes HD quality speeds (as long as Stream Saver is turned off). The Unlimited Plan includes streaming speeds capped at 480p - Standard Definition.
Both plans include unlimited talk & text to Mexico & Canada, use of talk, text, and data in Mexico & Canada, and unlimited texting to over 100 countries.
Related News Stories:
Related Guides: