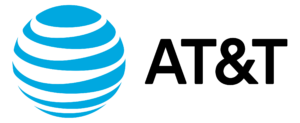 AT&T Prepaid is now offering personal mobile hotspot data as an add-on to their Prepaid Unlimited Plans.
5GB of mobile hotspot data can be purchased for an extra $10/month as needed.
AT&T offers two prepaid unlimited smartphone plans, here are the key differences between them:
The $65 Prepaid Unlimited Plan is subject to Network Management at any time, the $75 plan is only subject to Network Management after 22GB of high-speed data.
The $65 plan caps streaming speed at 480p, the $75 plan has 1080p streaming speed (if Stream Saver is turned off).
The $65 plan includes no mobile hotspot use but can be added for $10 for 5GB, the $75 plan includes 10GB of high speed mobile hotspot and now you can add additional hotspot as needed.
AT&T is currently still offering a $20/line discount on the $65 and $75 Prepaid Unlimited plans if you enroll in auto-pay. This promotion is good through 1/9/2020.
Update: As of 11/21/19, AT&T has updated their prepaid pages, and it now showing that 10GB of mobile hotspot data IS still included on the $75 plan. Initially, this feature had been removed.
Video Version:
Related News:
Related Guides: