Key Points:
Cellular-based residential internet service is being rolled-out or offered by the three major carriers.
Residential cellular wireless service is NOT mobile-friendly.
Fixed-location cellular service is likely to grow in the future.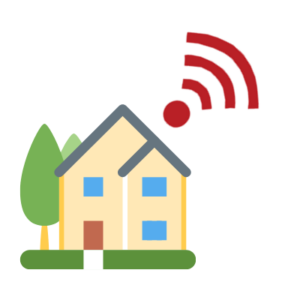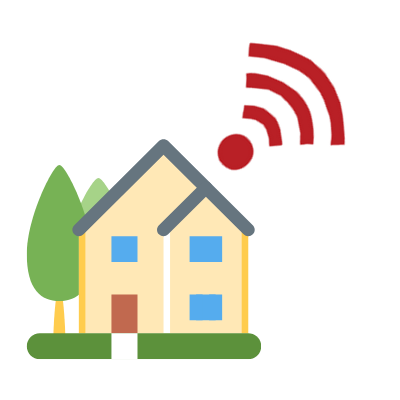 The major cellular carriers, AT&T, Verizon, and T-Mobile (now including Sprint), are primarily known for their mobile cellular services which are truly mobile - they can be used all over the United States and even roam in most parts of the world.
Cellular and "mobile" have become all but synonymous, and fixed location residential service has to date primarily been delivered over cable, fiber, or DSL.
Cellular technology has now matured to the point that the division between landline home internet service providers (ISP's) and mobile cellular service has become blurred, and over the last year, cellular companies have begun to directly compete with cable and DSL providers in some locations for a slice of the fixed residential ISP market.
These plans look enticing indeed on paper - often with truly unlimited data on offer, and very aggressive pricing.
So if these plans are being offered by cellular companies, using cellular technology, why not take them on the road?
Unfortunately - it isn't that simple.
Cellular and residential may indeed be converging - but the residential plans on offer are explicitly NOT mobile-friendly.
This is creating consumer confusion, particularly for our audience of RVers and cruisers who are interested in primary internet solutions that are actually mobile. Just why can't these plans work everywhere there is coverage?
Read on for an update on what the cellular carriers are doing in the fixed ISP market, and how that affects RVers, cruisers, and nomads.
Video Version
Subscribe to our YouTube Channel
Verizon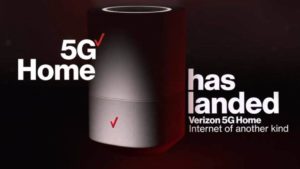 Verizon now offers fixed cellular-based internet service primarily designed for residences.
We covered this development when Verizon first launched its service in July 2020 and updated our article when Verizon added 5G service in early October.
Verizon's home ISP service is NOT mobile and it is specifically intended to service fixed locations only. This service is not even listed with Verizon's regular line-up of wireless service - it's marketed as another "home" option alongside Verizon's fiberoptic landline service called FIOS.

Verizon intends to use its "5G Home" internet service in areas where it has excess cellular capacity, and where it does not have Verizon FIOS deployed.
At least for the time being, Verizon is only offering the 5G Home service in areas where Verizon's wireless network has the infrastructure and excess capacity to support unlimited data from home users - which is currently an extremely tiny portion of its overall network.
Verizon's 5G Home Internet service offers unlimited data on 5G and LTE for $60/month, or $40/month for those who already pay at least $30 for Verizon wireless service. Price includes a $10/month autopay discount but not taxes and fees.
However, their FAQs and terms are quite clear on this being for a single fixed location:

AT&T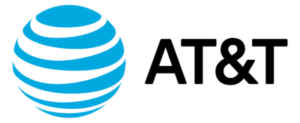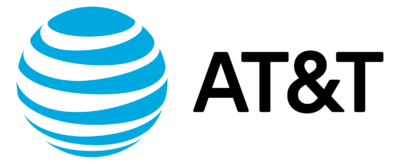 Like Verizon, AT&T does have a division that offers traditional landline ISP service via DSL and fiber in addition to a fixed wireless option.
AT&T's wireless home service is simply called "AT&T Fixed Wireless Internet" and it is intended specifically for rural areas where other options are not available.
Unlike the offers from Verizon and T-Mobile, the AT&T service requires the professional installation of an exterior antenna to connect to a local tower. Additionally, the service only provides 250GB of data per month, unlike Verizon and T-Mobile which offer unlimited data with no caps.
AT&T also offers a Wireless Internet service that is mobile and not limited to a fixed location - but the largest plan available is 100GB for $100/month.
AT&T Fixed Wireless Internet costs $49.99/month ($39.99 for customers with existing AT&T wireless service) for 250GB of data per month. Due to needing a professionally installed antenna, customers must initially sign-up for 12 months of service.
And they are very clear in their FAQS and terms that this is for a single fixed location and not mobile:

T-Mobile

T-Mobile, in uncarrier fashion, promised to shake-up the residential ISP market back in 2018, especially if it was allowed to merge with Sprint. Toward that end, in March 2019 T-Mobile began testing fixed cellular-based residential service and then launched the service the following November in a few select areas.
Then T-Mobile expanded the service to more than 450 areas in October 2020 and marketed the move as a response to an AT&T notification that it would stop allowing sign-ups in some landline DSL service areas.
T-Mobile is especially well-positioned to be able to offer unlimited data, fixed-location home broadband service thanks to all the spectrum and infrastructure it now owns after merging with Sprint.
T-Mobile's home internet service costs $50/month (taxes and fees included) for unlimited data with no caps - however, data use is always subject to network management.
However, their FAQs and terms are quite clear on this being for a single fixed location:

Wireless Does Not Always Mean Mobile
The bottom line with all these fixed-location cellular ISP services is that they are for fixed locations only. The carriers require that you have a valid service address to even sign up for these plans - and they warn that service is subject to immediate cancellation if the equipment is moved to a new location without authorization.
In other words - "wireless" cellular service no longer automatically means that service is inherently mobile.
For the majority of our audience of nomads who travel in RVs, boats, and other forms of transport, these plans are not viable options except in a few special cases.
Infrequent travelers, those who have a "home base" or those who are temporarily stationary (perhaps hunkering down for the pandemic) may want to consider one of these options if it's available in their area. Alternative options can be found in our guide on mobile internet while stationary.
But keep in mind that these plans are still very niche, and are only offered in a few select locations. Because they are only being offered in places where the carriers have excess cellular capacity, the carriers may actually cap the number of customers they allow to sign up in a given area.
Summary
Cellular-based fixed internet service is still a pretty new offering, but this is going to become increasingly common over time as 5G and cellular capacity grows and the cellular carriers move to more directly compete with cable companies.
But keep in mind - these are NOT mobile plans.
These services tend to hide the fact that they are not mobile until a customer digs into the FAQ or the fine print, so many might wrongly assume that these can be used in a mobile setup. If you do try to take these fixed location services on the road with you, be prepared for sudden shutdowns if your account is flagged trying to connect away from your fixed "home" address.
Related News Stories
Related Guides