After six months of testing, T-Mobile has expanded its trial Home Internet program by putting up a new website and creating a waiting list for customers to sign up.

In early 2019, T-Mobile started testing this LTE-based home-internet service to a limited number of invite-only subscribers.
This service was specifically targeted at providing broadband service to primarily rural areas underserved by landline internet options.
As we noted at the time, this service is designed for fixed locations only and is still not a mobile-friendly option.
The service is still technically "invite-only" but clearly T-Mobile is preparing to deploy it to a much larger audience.
Video Version
Subscribe to our YouTube Channel
Service Details
The service costs $50/month for unlimited 4G LTE data with no data caps, however, all data is subject to network management. Meaning data will be deprioritized when the network is congested.
The service uses T-Mobile's 4G/LTE network but does not yet provide any 5G service from T-Mobile's 600MHz 5G network or 5G mmWave network. 5G service is planned for the future, however, but will likely depend on when/if the merger with Sprint is approved.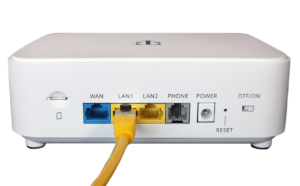 The service also requires the use of a specific device - the T-Mobile LTE WiFi Gateway which combines a category 12 cellular modem, ethernet ports, Wi-Fi, a small battery, a phone jack and basic router capabilities. There are no external antenna ports for getting a better signal.
The Gateway covers all of T-Mobile's LTE bands, but no direct support for other carriers, including Sprint.
The gateway is included at no charge with service activation and must be returned when service is canceled, or there is a $207 device fee. There is no option to buy the device and other devices can't be used with the home service.
Not Intended for Mobility
The new Home Internet website received a lot of interest thanks to coverage by Cord Cutters and Slickdeals, prompting many nomads to wonder if home internet service could be an option for mobile users.
The short answer is: No.
It's still strictly intended for fixed locations only with very clear terms-of-service that moving locations is not permitted.
T-Mobile makes these terms abundantly clear both in the terms-of-service fine print:
"For use only with T-Mobile LTE Wi-Fi Gateway for in-home use at location provided at activation." - From T-Mobile's Terms of Service
And from their FAQ:

The reason for non-mobile support concurs with T-Mobile's statement that access to this option will be limited to areas with excess LTE capacity.
Here's how T-Mobile put it in their original March 2019 press release:
Due to LTE network and spectrum capacity constraints, the T-Mobile Home Internet pilot is limited by invitation-only to existing customers in specific areas, with the goal of reaching 50,000 households by the end of the year – or slightly less than 0.04% of U.S. households. But if T-Mobile's pending merger with Sprint is approved, with the added scale and capacity of the New T-Mobile, the Un-carrier plans to cover more than half of U.S. households with 5G broadband service – in excess of 100 Mbps – by 2024.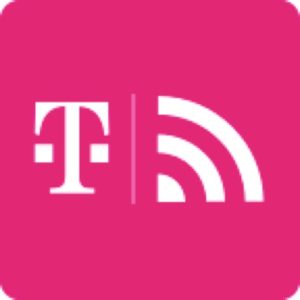 This is why customers still have to be "invited" to join - T-Mobile is being very careful about selecting customers in areas where the carrier currently has excess capacity.
It understands how popular this service would be and needs to manage deployment to ensure its network can handle the load of un-capped, unlimited LTE data.
Mobile users, even if they successfully get an invite, move locations frequently - and will be in and out of excess capacity areas. And RVers and cruisers are not the target customers for this program at the present time.
So even if the devices aren't currently hard locked to a specific address as their FAQ indicates - it's quite possible that T-Mobile can terminate service for use in non-designated areas.
That said, there's perhaps a minimal risk in trying - the device is free, and service is at an attractive price. But you will need to use an address in their unspecified target markets. We checked several popular full-time nomad mail forwarding service addresses, and all were immediately waitlisted. If you're successful in activating service, do be prepared for your service to be terminated as you move around the country and then needing to return the gateway.
Summary
T-Mobile is slowly moving to compete in the home ISP (Internet Service Provider) market, utilizing excess LTE capacity to bring broadband to - so far - a very limited number of US homes. This is unlikely to change until (and assuming) the merger with Sprint is approved, which will give the new, merged T-Mobile the ability to expand this service nationwide over the coming years.
But, like other home internet options, this service is not intended for mobility and it likely won't be an option for RVers and cruisers unless the carrier feels they can handle the load nationwide.
More T-Mobile News:
For some additional resources for finding mobile data plans: