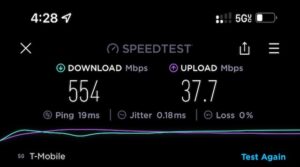 AT&T and Verizon were the big winners of the FCC's C-Band spectrum auction earlier this year, and they have spent much of 2021 preparing to launch their first 5G service deployments using this spectrum as early as December 5th - greatly enhancing the true "next generation" potential of their 5G networks.
This piece of spectrum has been designated Band n77 for 5G cellular use.
But the Federal Aviation Administration (FAA) has expressed concerns that parts of the C-band frequencies planned for usage could interfere with aircraft systems or cause disruptions in airline flights and operations.
According the a statement last week from the FCC, as reported on by Fierce Wireless, the carriers have agreed to a voluntary one month delay of their C-Band rollout to allow more time for safety analysis:
"Today Verizon and AT&T announced that they will voluntarily pause commercial launch of C-band wireless service to further assess any impact on aviation safety technologies. Aviation safety and technology leadership are national priorities, and with today's announcement these companies have demonstrated their commitment to both. The Federal Aviation Administration and the Federal Communications Commission will continue to coordinate closely to ensure that the United States keeps pace with the rest of the world in deploying next-generation communications technologies safely and without undue delay."
This C-Band spectrum is already in use in many other countries with no reported issues, so this may just be a regulatory power struggle between the FCC and FAA.
According to analysis published by 5G Americas in a July:
"Several countries have been deploying 5G in spectrum near the radio altimeter band with no reports of interference. In the United States, the federal government has operated radar and communications systems in spectrum near the radio altimeter band for decades."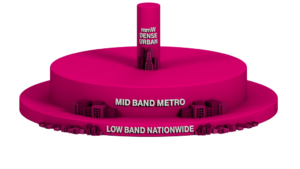 Key Mobile Internet Related Considerations
Mid-band spectrum (like C-Band) is essential to cellular carriers delivering truly "next generation" 5G performance over a wider area.
T-Mobile has ample mid-band spectrum from its acquisition of Sprint, but AT&T and Verizon have been aiming to rely on this newly available C-Band spectrum to be central to their 5G expansion plans.
Verizon and AT&T are delaying their C-Band launches by at least a month to work with the FCC and FAA on resolving any concerns.
A single month delay isn't really likely to be significant. But if this delay continues, it will give T-Mobile even more of a head start in delivering truly next-generation-worthy 5G performance.
Our Video Version of the Story:
For more information:
Updates Made to our Content as a Result of This news:
And here is all of our past C-Band coverage: