Key Points:
The FCC is auctioning off critical spectrum that will be key to the widespread deployment of fast 5G in America over the years ahead.
Verizon in particular is predicted to be willing to spend billions to be the biggest winner, but many carriers (large and small) will be competing to secure additional spectrum resources in key areas.
The most valuable spectrum will be ready to be put to use as early as December 2021, but much of the spectrum will not be ready for 5G deployments until 2023.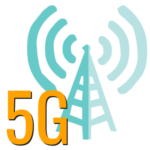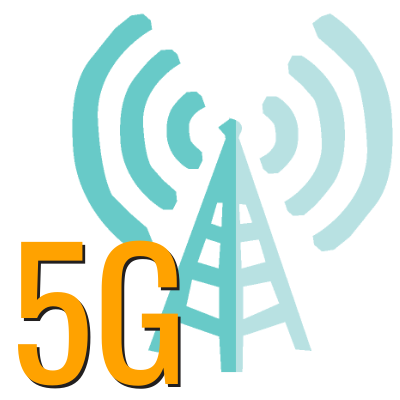 The CBRS auction we reported on in September (see our story) was just the prequel to the FCC's much larger C-Band spectrum auction that starts today.
Some analysts are predicting that by the time the auction concludes and the winners are revealed early next year, more than $50 billion will have been spent.
Who wins and who loses will set the stage for the evolution of 5G networks in the United State for the decade to come.
C-Band is a very big deal.
But it will not change the 5G world overnight.
So just what do regular mobile internet users need to know?
Video Version
Subscribe to our YouTube Channel
Why Is C-Band So Attractive?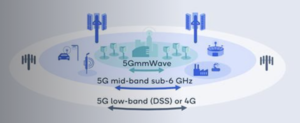 The new cellular spectrum being auctioned off is the 280 MHz between 3.7 GHz and 3.98 GHz - a chunk of airwaves that is suitable for deploying extremely fast 5G with much better range than mmWave.
This is considered by carriers to be mid-band "Goldilocks" spectrum - fast enough to deliver a 5G experience that substantially outperforms even the best 4G, but long range enough to matter in places beyond just the core urban areas where mmWave makes sense.
Up until now, there has been very little of this mid-band spectrum available in the United States.
T-Mobile actually acquired Sprint primarily to secure the large chunks of mid-band spectrum that Sprint controlled (LTE Band 41, now 5G Band n41) - but the other carriers have been starved for this precious and limited resource.
The bulk of the valuable C-Band spectrum in the USA had already been set aside decades ago for use by satellite companies, most of whom were making poor use of their spectrum resources. With these incumbents hogging the airwaves, real 5G growth in the United States has been limited
But just like how the FCC cleared away UHF television channels to auction off the airwaves to make way for the birth of 4G/LTE, the FCC is moving once again to clear away the incumbents to meet consumer demand and make more spectrum available for cellular.
Verizon winning the most valuable airwaves in the UHF auction back in 2008 is what gave it an early lead in bringing out LTE nationwide.
Will the winners this time around gain just as much of an enduring advantage?
Who Will Be Bidding?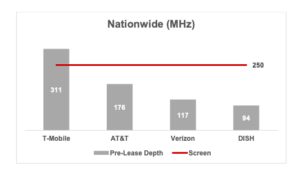 Though the auction itself is being conducted in secrecy and companies are forbidden from talking about their strategies while the auction is underway, the FCC has revealed that there are 57 bidders signed up to participate.
The bidders range from the biggest nationwide carriers, to small regional providers, and there are even many spectrum speculators looking to secure spectrum that they can then sell later.
Cable companies are getting in on the act too - with Charter and Comcast actually teaming up for a joint venture to gain spectrum for their own future 5G cellular plans.
But most analysts expect that Verizon will be the big spender this time around - since Verizon is desperate for additional spectrum capacity for 5G.
AT&T is also hungry - and is expected to bid heavily as well. But AT&T has more spectrum holdings than Verizon, and is already in more debt and is less positioned to spend as massively.
T-Mobile is the one big carrier that doesn't actually need more mid-band spectrum, but it never hurts to have - and T-Mobile is expected to try and bid up the prices in key markets to keep AT&T or Verizon from getting away with any good deals.
But until the results are published (and the winners pay up) this is all just analyst speculation...
When (And Where) Will C-Band Matter?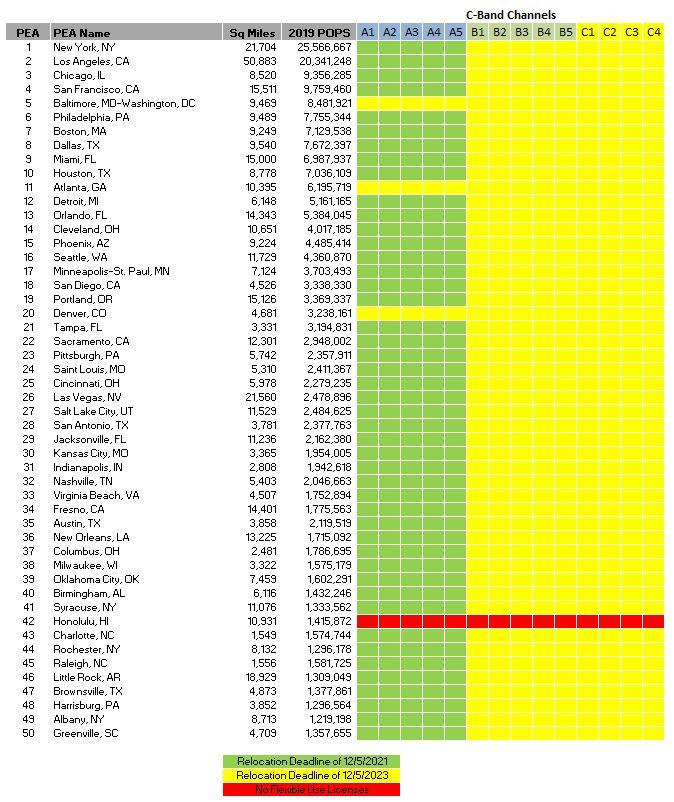 There is 280 MHz of C-Band spectrum being auctioned off in 406 regions across the country, split into fourteen 20 MHz chunks per region.
This means that there are 5,684 auctions kicking off today.
To really unleash 5G's potential for increased speed and network capacity - carriers will be hoping to secure as much of this juicy spectrum as they can.
The big carriers will want to potentially gain control of as much as 100 MHz (or more!) in key areas, and the bidding is expected to be fierce.
But it is not just a matter of winning the auction and flipping a switch for the winners to start deploying gobs of juicy mid-band 5G.
Most of the C-Band spectrum will not be available for the winners to take advantage of until December 2023, the deadline for the satellite incumbents to stop using the frequencies.
But the FCC has set aside nearly $10 billion incentives for the current license holders in 46 of the largest markets - paying them off in exchange for them giving up their rights sooner.
In these key markets - 100 MHz of the airwaves need to be cleared and ready for cellular usage no later than December 2021.
The competition for this spectrum that can be put to use next year is expected to be particularly ferocious - giving whoever wins these chunks potentially a two year head start in delivering next-generation 5G performance.
If the winners want earlier access to any of the other spectrum being auctioned off, they will have to negotiate directly with the current satellite incumbents to persuade them them to give up their rights earlier.
C-Band Compatibility Concerns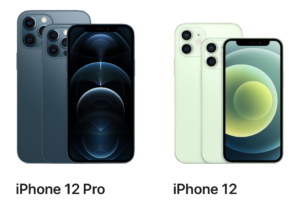 With all this juicy new spectrum coming online next year, will current 5G devices be able to take advantage of it?
Probably not.
Of all the 5G devices available right now, only Apple's iPhone 12 lineup is already certified to be compatible with 5G band n77 which will be used to deploy this new C-Band spectrum.
Most every other existing 5G device lacks either the necessary radios or software support, and updates to enable compatibility are unlikely.
Keep this in mind if you are shopping for 5G hardware - this is yet more evidence of why it can pay to wait to jump on the 5G train.
Most new 5G devices coming out in 2021 will have C-Band support however - but compatibility may be a challenge for a while.
In the year ahead be sure to check for n77 support - particularly if you are a Verizon customer and you want to be ready for whatever Verizon rolls out late next year.
Concluding Thoughts: Does 5G Really Matter Yet?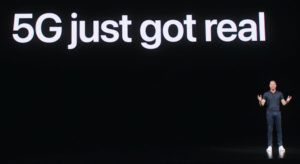 If you are a customer of the biggest winning carrier (expected to be Verizon) and are planning to be in or near one of the 46 lucky cities getting C-Band early, 5G service will potentially go from "not much better than 4G" to "woah, that's fast!" by the end of 2021.
Verizon is already building towers and deploying equipment based on this assumption.
And T-Mobile is already pushing to take advantage if its own head start - already ramping up its mid-band 5G deployments widely across the country thanks to Sprint's spectrum holdings.
But most of the rest of the country will be waiting until 2023 for this 5G performance bonanza, and especially in more rural areas it will take a LONG time for towers to be upgraded to really make C-Band worthwhile.
So this is indeed an exciting development in the evolution of cellular technology - but don't get TOO excited just yet. This stuff takes times, and the real benefits for most will be coming in the years ahead.
Further Reading
And here is all of our recent 5G related coverage: