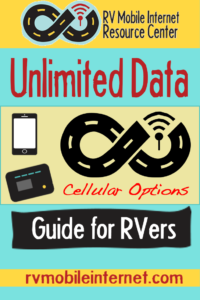 Last week was the busiest ever here at the RV Mobile Internet Resource Center - starting with Verizon's surprise announcement that it was bringing back unlimited data plans.
This started a chain reaction - with every other carrier scrambling to respond with new or updated unlimited plans of their own.
Here is a quick recap of the week - with links back to our in-depth stories for further details:
Wow - what a week!
And we also covered AT&T's extremely generous Wireless.Home Phone & Internet Rural plan (250GB for $60?!) and Verizon pushing back the cancelation date for some high-usage grandfathered unlimited plans that had fallen out of contract back until March 16th.
Here is a video we've just produced going over all the new unlimited plan option:

AT&T and T-Mobile: If You Want HD Video...
Ever since the launch of Binge On, T-Moble has throttled video streams to 480p "DVD Quality" resolution to control the load on the network.
If you wanted to watch something in HD, you would have to manually activate a HD Day Pass to enable full-speed video for 24 hours.
And if you wanted HD video every day - this would quickly become a tedious daily chore.
Not anymore.
T-Mobile has done away with confusing and cumbersome day passes for good.
But you still need to manually enable HD video!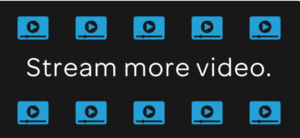 If you want the new HD streaming feature (and 10GB hotspot) existing T-Mobile customers will need to log into the My T-Mobile portal and accept the new account terms, and then new and existing customers will need to toggle on HD support in their user profile.
Once you turn HD on, the setting will stick until you change it.
AT&T's new Unlimited plans work similarly - and comes with AT&T's new Stream Saver feature turned on by default. If you want to watch HD video, you need to remember to manually adjust this setting!
Here is how you manage Stream Saver (from AT&T's FAQ page):
Stream Saver is automatically turned "On" when it is first added to the lines on your account. If you want to turn it off (or later back on), you can do so at att.com/myatt or through the myAT&T app. After you change Stream Saver settings, please wait 5 minutes and then restart your device so the change can take effect.
Verizon and Sprint thankfully do not force you to jump through any hoops like this to stream full HD goodness.
Comparing Unlimited Data Plans
All of the major carriers now have an unlimited data option offered directly to new customers.
Here's our quick comparison grid (that will be kept up to date as the carriers continue to compete with each other) of the Unlimited options:
Check the 'Alternative Unlimited Plans' for unlimited data plans we're tracking available from resellers or by obtaining grandfathered in older style plans.
For RVers needing to replace a home internet connection, these new smartphone unlimited data plans offered by the carriers will rarely fit the bill, but some of the alternatives may play a strong role at the center of a mobile internet arsenal.
Further Reading:
Confused by all of the Options?
Join us for our next live member webinar - where we'll be addressing how to put together different cellular data plans to best meet your RVing traveling style.
The webinar will be archived, and available exclusively to our premium members who fund everything we do here at RVMobileInternet.com.
[snippet slug = "video-schedule"]