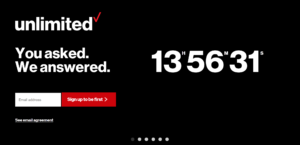 In a surprising Sunday evening press release, Verizon has announced that starting tomorrow morning (February 13th) it will once again be offering unlimited data plans.
This is a shocking move from a company that just a year ago was swearing that Unlimited Data Plans made no financial sense, with Verizon Chief Financial Officer Fran Shammo frequently speaking out publicly about the absolute folly of anything unlimited.
But over the past year Verizon has been taking a competitive pounding over unlimited data from AT&T, Sprint, and especially T-Mobile. And with Fran Shammo retired and new President Ronan Dunne coming on board in September to run Verizon's wireless division, suddenly Big Red is looking at unlimited in a whole new light.
Ronan explains that this move has been in the works for a while now:
"We've been working tirelessly, but quietly, behind the scenes to deliver exactly what you've asked for ... Some of the heavier users of data, the power users, had data anxiety. These power users hated that they needed to make a difficult choice - an inferior so-called unlimited plan on a discounted carrier, or a risk that they would run out of data or get hit with overages."
To keep data anxiety from driving customers away, Verizon is diving back into offering unlimited data.
But there are a few catches - especially for those who depend on tethering data for working on the road.
We put together a quick video recap of the news:

Verizon Unlimited - Plan Pricing & Features
The "single smartphone unlimited" plan costs $65/mo, plus a $20/mo line access fee - bringing the monthly total to $85/mo. If you then sign up for paper-free billing and Auto Pay you will get a $5/mo credit - bringing the cost down to $80/mo.
You can actually add "2 more tablets, Jetpacks or connected devices" to the single smartphone plan for a $20/mo line access fee each for Jetpacks and tablets, or $5/mo for a connected device like a cellular smartwatch. As an example, a single smartphone and Jetpack would be $100/month. Each of these lines is also unlimited, though hotspots are capped at 10GB/mo of LTE-speed usage.
The Multi-Smartphone plan for families works similarly - you pay $110/mo for the plan, and then a line access fee of $20/mo for each smartphone, tablet, or Jetpack hotspot added. There is a $10/mo discount for auto-pay, and you can have up to "10 smartphones, basic phones, Jetpacks or tablets" sharing in the plan.
The Catches:
Do be aware that to qualify for the auto-pay discount, you need to sign up to pay your Verizon bill by electronic check or debit card. Credit cards do NOT qualify for the discount.
Also, you need to have at least one smartphone line to get access to the Verizon Unlimited Plan. If not - you will then qualify for Verizon's "Data Only" plans "for tablets, hotspots and other network-capable devices". Data Only plans are not available in unlimited, and costs range from $20/mo for 2GB of data on up to an eye-popping $710/mo for 100GB.
Verizon has also discontinued many of the employer discounts they once offered, however their military discount is still available for the unlimited plans.
Key Features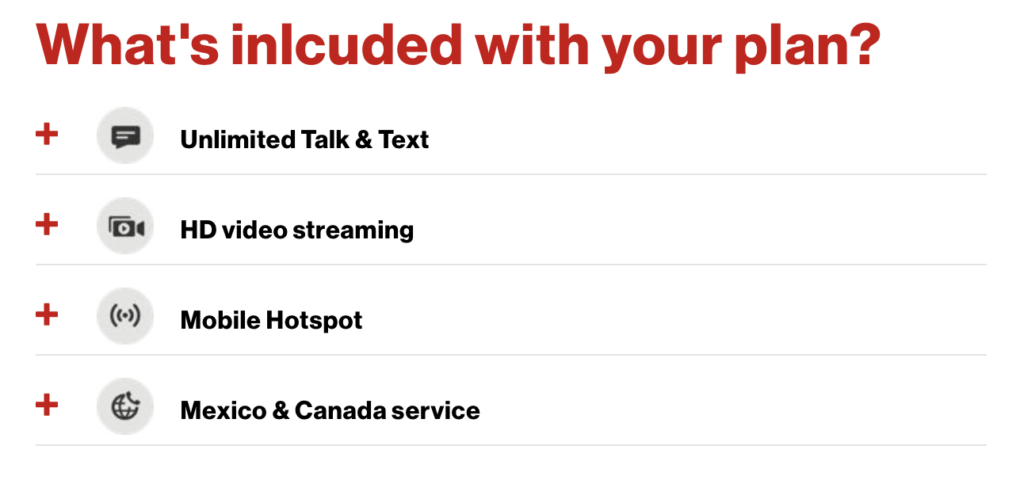 Each Verizon Unlimited line will have these key features:
Unlimited on-device data, talk, and texting.
HD video streaming.
10GB of mobile hotspot / tethering usage - "after 10 GB you'll get 3G data speeds" Update from Verizon PR:

3G Speeds are being defined as 600 Kbps.
The 10GB high speed limit is PER LINE, not per account.

Calling and texting to/from Mexico and Canada is included, as well as 500MB/day of LTE-speed roaming in both countries.
Verizon did describe this Unlimited Plan pricing as an "Introductory Offer" in their press release - but does not reveal how long this introductory price may be good for, or what it will go up to later. A lot will probably depend on how T-Mobile and AT&T respond to this new competitive volley.
Verizon states that the existing Verizon Small (2GB), Medium (4GB), and Large (8GB) plans will remain available for those who want a cheaper plan, but Verizon has updated their online FAQ page to say that the XL and larger plans are retired for good:
"If you're currently on a size not listed above, you can keep that size data plan. If you want to switch, you can choose one of the current sizes available, but you won't be able to switch back to an old plan size."
This is very disappointing for people who are primarily interested in more than 10GB of hotspot data, and who had grown used to sizing up/down their plans as needed every month. Now if you have an old XL or larger plan, you can keep the size you are currently at - but you are now stuck there.
For more information: Verizon Quietly Retires "XL" and Larger Data Plans
Tip: Some customers report that they're able to call Verizon and get a one-time exception to upgrading to one of the retired larger plans. We've even heard of some on the L plan who got a TXT offer from Verizon once they were at 75% of their monthly usage to upgrade for $10/month to XL.
International Coverage
The Verizon Unlimited plans include voice and text roaming in Canada and Mexico, as well as a generous 500MB/day of high-speed data usage across the continent - with performance reduced to 2G speeds if you exhaust the 500MB amount.
Customers can still purchase Verizon's International Travel Passes for additional data and access around the globe for $10 day.
If you are planning an extended trip in Canada or Mexico, do be aware of Verizon's fine print:
"If more than 50% of your talk, text or data usage in a 60–day period is in Canada or Mexico, use of those services in those countries may be removed or limited."
Unlimited Plans & Hotspots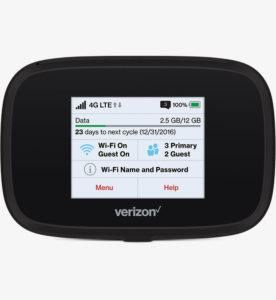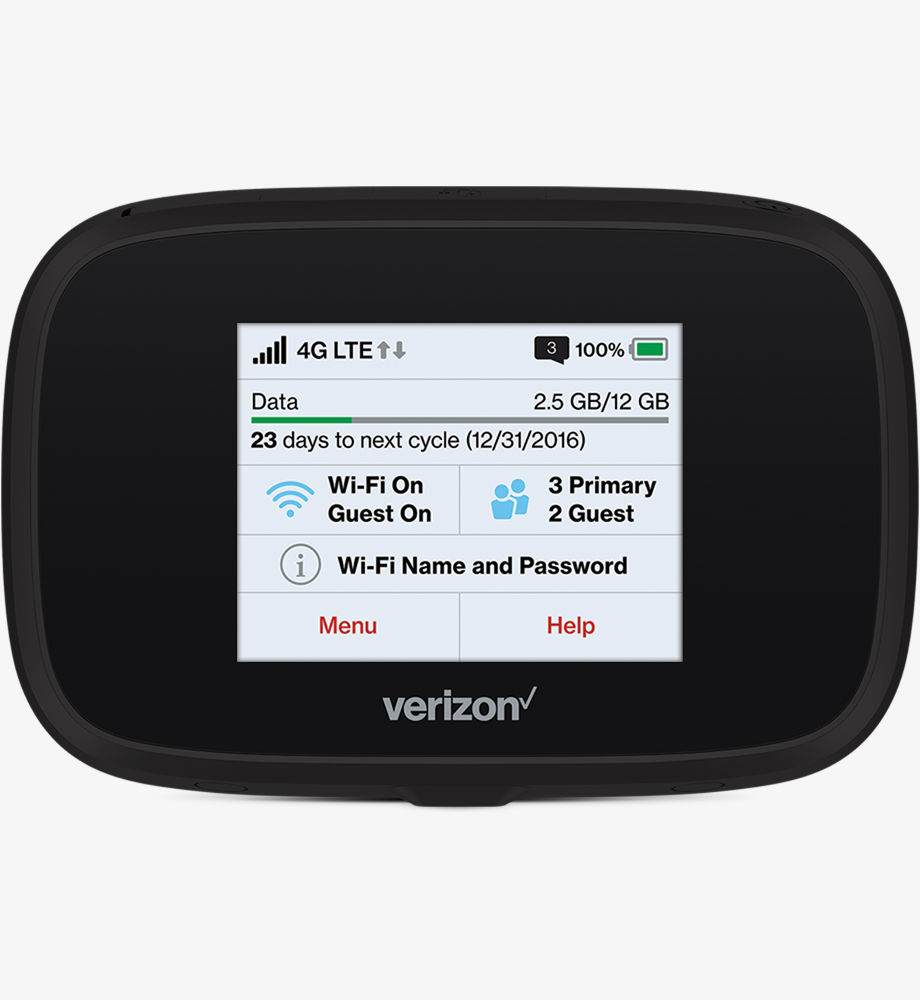 A Verizon Unlimited plan can add on standalone mobile hotspots (like the brand new Jetpack 7730L) - but hotspot data will be limited to 10GB of LTE speed before dropping down to 600kbps "3G" speed for the remainder of the month.
For those that need a lot of hotspot data, it actually might make sense to activate several $20/mo hotspot line SIM cards - and just swap in one after another as needed to keep the high-speed data flowing.
This may be awkward to juggle, but it may beat paying Verizon's sky-high prices for a large data-only hotspot plan.
---
Mobile Hotspot Update (4/5/2017)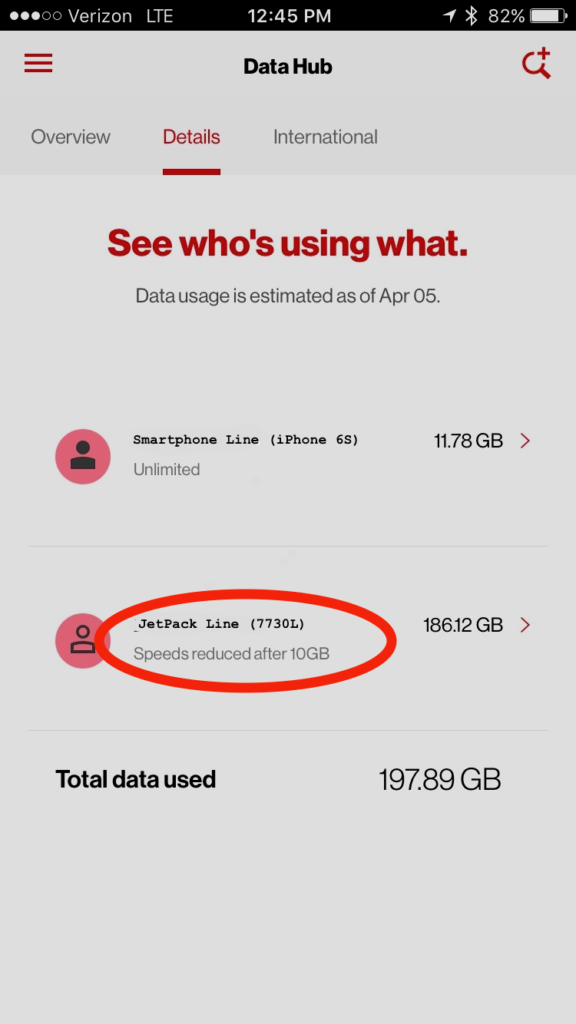 We've received widespread reports of the JetPack unlimited lines apparently not having the 10GB high speed data cap enforced yet.
In fact, our own line has been unthrottled even after nearly 200GB of usage near the end of our billing period (we intentionally pushed the limits to test this.)
However, we noticed this week that Verizon has updated the MyVerizon app to show a very CLEAR indication that they fully intend to have a 10GB high speed cap on these hotspot lines. And we are starting to hear several reports of the cap being enforced in some markets.
Mobile Hotspot Policy Update (2/15/2017)
There has been a lot of misinformation spreading about how standalone Mobile Hotspots (aka a Jetpack or MiFi) will be treated when added to a Verizon Unlimited plan, and we've actually witnessed official Verizon reps giving out (at least) three conflicting answers in the past few days:
The hotspot runs at full speed until you use 22GB, and then it will get a bit slower - but only if the towers are congested. If there is no congestion the hotspot is full-speed and unlimited all month.
The hotspot is full speed until you use 10GB, and then it will get a bit slower - but only if the towers are congested. If there is no congestion the hotspot is full-speed and unlimited all month.
The hotspot is full speed until you use 10GB, and then it will get essentially unusably slow (600kbps or less) for the remainder of the month, regardless of tower congestion.
We've heard from people who have bought hotspots after being assured that #1 or #2 was the policy by Verizon store reps, but we're sorry to break the news that the policy is #3 - which we initially reported on.
We just received definitive confirmation from Kelly Crummey, Verizon's Director of Corporate Communications:
"It is #3 but the 10 GB for mobile hotspots is per line. So if you have three lines and turn on the mobile hotspot on each of the three lines, you will get a total of 30 GB, 10 per line. The speed is 600 kbps once the 10 GB on each line is reached."
So there you have it - if you need more than 10GB on a mobile hotspot, you'll need to plan on signing up for multiple SIM cards and swapping them out as necessary.
---
New Roaming Limits?
In the past Verizon has never placed any limits on roaming within the USA - treating partner networks as if they were its own, with no caps on speed or usage.
But hidden deep in the fine print of the new Unlimited Data Plan is a worrying new clause:
"domestic data roaming at 2G speeds"
This could disproportionally impact RVers who often travel to out-of-the-way places - we are digging deeper to better understand the potential impact of this change.
Verizon's Network Management

Unlike all the other carriers - up until now Verizon has not throttled customers on its network in any fashion.
Every Verizon customer would receive the same speed - no matter if they were a light user, or if they had a grandfathered unlimited data line using 100's of gigabytes a month.
But Verizon is now following T-Mobile, AT&T, and Sprint in deploying active "network management" on these new plans:
"On all Verizon Unlimited plans you get our fast LTE speeds. To ensure a quality experience for all customers, after 22 GB of data usage on a line during any billing cycle we may prioritize usage behind other customers in the event of network congestion. While we don't expect to do that very often, network management is a crucial tool that benefits all Verizon customers. If you're on Verizon Unlimited, you'll have the same coverage and reliability as everybody else."
On lightly used towers, you will probably never notice Verizon's network management in action. Network management also does not imply any specific speed that a customer might experience on a congested tower - it can vary widely depending on current tower conditions.
But if you regularly use more than 22GB/mo - the new Verizon Unlimited plan may prove to be painful, particularly during prime times or in congested areas.
We will be closely tracking reports to see how painful this actually ends up being in practice.
Video Optimization Too?
Verizon is boasting that their Unlimited Plan supports HD video, unlike some of the other carriers that limit video streams to 480p "DVD Quality".
It appears that Verizon is NOT throttling video, and the Verizon Unlimited Plan will support full HD streaming.
What About Grandfathered 'Original' Unlimited Plans?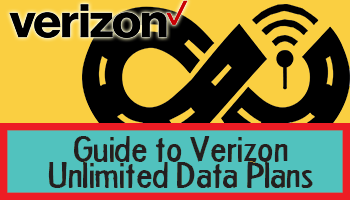 There are a lot of RVers who rely on grandfathered truly unlimited Verizon data plans that were last offered to customers way back in 2011.
For those who need a lot of tethering data - there is no better option out there.
As best we can tell - those grandfathered plans without any of these new limitations will continue to be honored - IF they are still under contract.
However, in the past few months we have seen Verizon actively terminating high usage customers with OUT of contract unlimited data plans.
We've seen some unconfirmed reports that out of contract grandfathered unlimited plans may be forced to transition to the new Unlimited Data Plan - losing the ability to tether more than 10GB, or avoid network management.
If you have an out-of-contract grandfathered plan and these features are important to you - get back under contract ASAP!
We have been providing in-depth guidance in the member forums and in our Verizon UDP Guide on the current best practices to keep plans under contract, and hopefully out of Verizon's crosshairs.
Further Reading:
Comparing Unlimited Data Plans
All of the major carriers now have an unlimited data option offered directly to new customers. Here's our quick grid (that will be kept up to date as the carriers continue to compete with each other), comparing the options:
Check the 'Alternative Unlimited Plans' for unlimited data plans we're tracking available from resellers or via obtaining grandfathered in older style plans. For RVers needing to replace a home internet connection, these new smartphone unlimited data plans offered by the carriers will rarely fit the bill. But some of the alternatives may play a strong role at the center of a mobile internet arsenal.
For more: Understanding Unlimited Cellular Data Plans: Network Management, Throttling & Mobile Hotspot Usage
Further Reading:
Confused by all of the Options?
In late February we hosted a special webinar for our members on 'Selecting Cellular Data Plans' - where we addressed how to put together different cellular data plans to best meet your RVing traveling style.
The archive of that webinar is now included in our member exclusive guide: