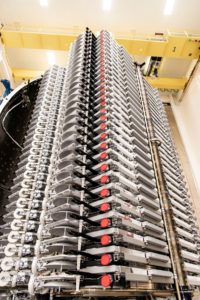 SpaceX this morning launched the second batch of 60 Starlink satellites, and it has given an update on just when Starlink satellite internet service will actually begin rolling out to consumers.
A lot sooner than many people originally thought possible.
Starlink's newly launched website makes this bold claim:
"Starlink is targeting service in the Northern U.S. and Canada in 2020, rapidly expanding to near global coverage of the populated world by 2021."
The goal is "high speed internet access across the globe":
"With performance that far surpasses that of traditional satellite internet, and a global network unbounded by ground infrastructure limitations, Starlink will deliver high speed broadband internet to locations where access has been unreliable, expensive, or completely unavailable."
SpaceX is claiming it will take a total of six launches before it can start taking on the first paying Starlink customers, and with potentially three more 60 satellite Starlink launches already scheduled to happen before the end of 2019 things are starting to happen FAST in the otherwise slow moving world of satellite internet.
Starlink competitor OneWeb is also gearing up to start rapidly deploying its constellation too - meaning 2020 is looking to be one of the most exciting years ever in space.
Video Version:
Subscribe to our YouTube Channel
Starlink: 30,000 More Satellites Now A Possibility!
SpaceX launched two prototype Starlink satellites in February 2018, and in May of 2019 launched the first sixty operational prototypes to prove out the Starlink architecture and systems.
It seems to be working - Elon Musk has even been Tweeting over Starlink as SpaceX tests the network, and he has been claiming that 25ms latencies fast enough for competitive online gaming will even be possible.

SpaceX acknowledged this morning that it has "a long way to go" from a tweet to streaming "4K cat videos over satellite" - but with this rapid deployment pace kicking into gear things are going to start ramping up fast.
In a recent test SpaceX even demonstrated delivering Starlink speeds of 610Mbps per second in flight to the cockpit of a US military plane.
But SpaceX has a LONG way to go to fully deliver on its ambition.
SpaceX has a plan to start delivering service to Canada and the northern United States after just six launches (it is unclear whether the prior launch in May counts, or if those satellites are just going to be used as prototypes) - but to deliver coverage over most of the continental United States will require at least 12 launches (720 satellites).
It will take 24 total launches (1,440 satellites!) to cover "most of the populated world" and 30 launches (1,800 satellites) for "truly global coverage".
Beyond that - additional satellites will be launched adding speed and capacity. SpaceX has FCC licenses in places to grow the network to include nearly 12,000 satellites, and it has filed paperwork looking to expand this authorization to launch upwards of 30,000 additional satellites in the years ahead!
With ambitions like this, SpaceX is aiming to have more Starlink satellites in orbit than all other satellites of all types combined, considering there having only been around 9,000 satellites launched in total since 1957.
This massive increase in scale is only possible because SpaceX has been able to reduce the cost of launch so dramatically. The Falcon 9 booster used today was the first ever to be launched for a fourth time, and for the first time ever SpaceX was also using a previously flown fairing as well.
Competitors relying on disposable rockets will always be stuck operating at a fundamental disadvantage.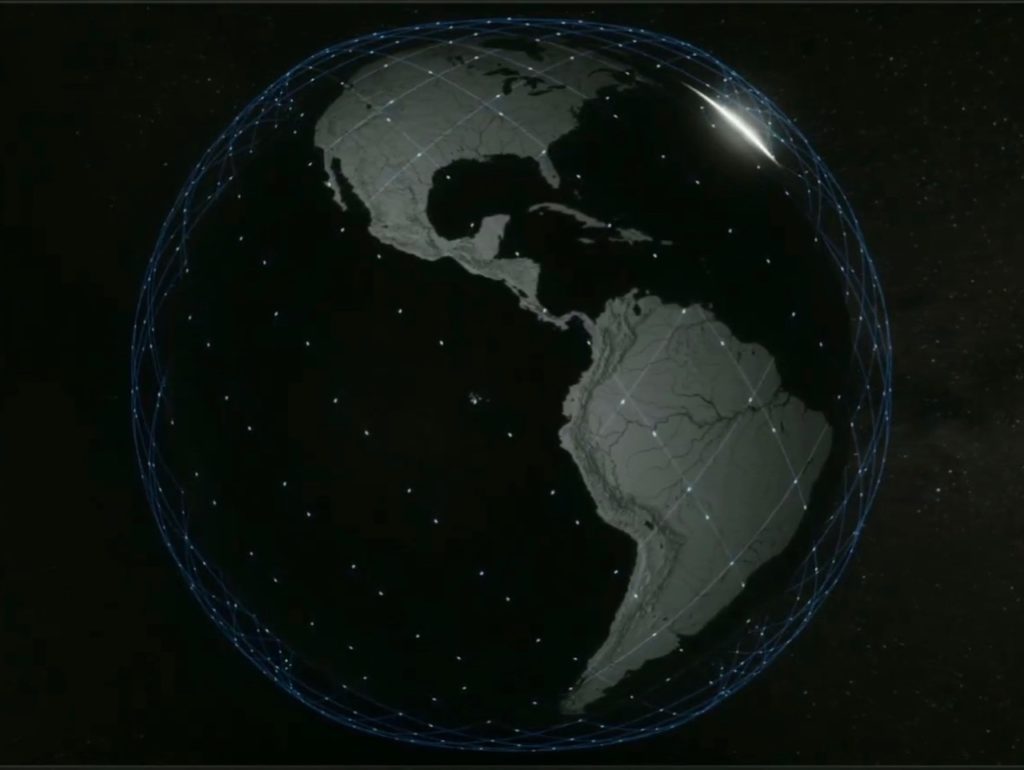 SpaceX Will Sell Starlink Directly To Consumers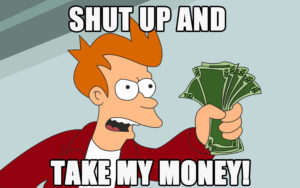 In a recent interview, SpaceX President Gwynne Shotwell teased a few details about what SpaceX is planning for the consumer experience with Starlink.
It seems SpaceX now intends to sell directly to consumers the same way that Tesla sells cars, bypassing partners and dealers.
SpaceX is even working on a nice out-of-box experience:
"When consumers sign up, "they are going to receive a box from SpaceX" with a user terminal and a cord, said Shotwell. How that gets connected and where the terminals should be placed in someone's home are still issues to be ironed out. "We still have a lot to do to get that right," said Shotwell. "Knowing Elon, he wants everything to be beautiful. So the user terminal will be beautiful.""
There is still no word on what potential pricing SpaceX is targeting, but in the same interview Shotwell pointed out that millions of people in the U.S. pay $80 per month to get "crappy service" so we can only hope that SpaceX is targeting delivering either better performance or better pricing, or hopefully both.
What About Mobile Satellite Internet?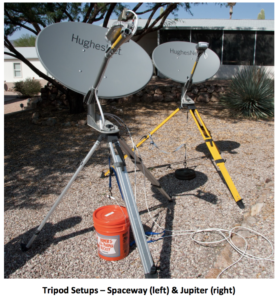 SpaceX hasn't revealed any new details about mobile usage of Starlink, but back in May SpaceX shared that the ground terminals "look like a small to medium sized pizza box" and that they WOULD work while mobile and mounted on boats, planes, and other vehicles - with no need for aiming required as long as the receiver was "reasonably pointed to the sky".
Inside the pizza box is an electronically steered phased array antenna that can "switch between satellites in less than a millisecond".
This technology means that satellite broadband on a cruising yacht or RV in motion may at last become attainable and affordable.
But it remains to be seen just what sort of data plans SpaceX might consider offering to mobile users, and whether or not those plans will prove to be competitive with more traditional existing satellite internet options from legacy providers like Hughesnet.
---
OneWeb Also Coming Soon, But Where's Kuiper?
SpaceX isn't the only company pushing forward to build a hugely ambitious global satellite internet constellation.
OneWeb launched its first six satellites in February, and is now scheduled for a second launch of 32 satellites on December 17th, with a third and fourth launch seemingly scheduled in "early 2020" as OneWeb begins to pick up its pace to get its planned 1,980 satellite constellation into orbit.
We expect to learn more about the latest from OneWeb when they hold their launch press conference next month.
UPDATE (11/22): There are reports out today that OneWeb is behind schedule, and has pushed the next launch back to January 23rd.
Project Kuiper - No News
There have been no new details at all on Amazon's 3,236 satellite "Project Kuiper" constellation since our story in July about how Amazon was pushing for a waiver to avoid needing to provide service in Alaska.
But with Amazon's resources behind it - we are certain Kuiper has the potential to be a serious contender too.
---
Summary
No matter how you look at it - there is a new space race on!
But even if SpaceX is able to cover North America by the end of 2020, and Starlink proves to be both fast and affordable, do keep in mind that satellite systems will always have certain limitations.
In particular - in urban areas where buildings might block the view of the sky and where cell towers are more prevalent, 5G technology will always have a leg up on what satellite can offer.
But a combo of cellular and LEO satellite will likely become the ultimate combination to have on board - giving mobile users the ultimate in both speeds and coverage.
It is an exciting time, and we look forward to seeing what developments 2020 holds!
Further Reading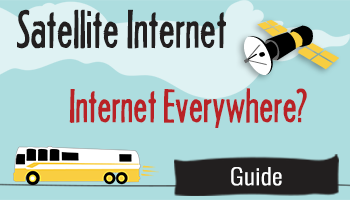 And here is all of our recent satellite internet coverage: