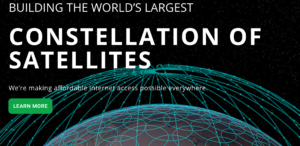 Satellites in low earth orbit (LEO) have the potential to offer cellular-like speeds and latency, combined with truly global coverage.
But global 24/7 broadband coverage takes hundreds or even thousands of satellites working together in a synchronized constellation so that satellites are always in range overhead, no matter where you are.
The sheer scale of these constellations maks building these next generation satellite broadband projects some of the most ambitious engineering feats ever attempted.
We've been tracking Elon Musk and SpaceX's plans to deploy a massive Starlink 11,943 satellite constellation for years now, and rival OneWeb (backed in part by billionaire Richard Branson) has recently launched the first six members of a planned 1,980 satellite constellation.
Now another space-obsessed billionaire is aiming to join the fray - Amazon (Jeff Bezos) has just revealed some preliminary details of "Project Kuiper" in a regulatory filing with the International Telecommunications Union - revealing plans to offer global broadband using 3,236 satellites.
GeekWire discovered Amazon's regulatory filings, and requested a statement in which Amazon confirmed the project:
"Project Kuiper is a new initiative to launch a constellation of Low Earth Orbit satellites that will provide low-latency, high-speed broadband connectivity to unserved and underserved communities around the world. This is a long-term project that envisions serving tens of millions of people who lack basic access to broadband Internet. We look forward to partnering on this initiative with companies that share this common vision."
With Project Kuiper coming and some other next-generation projects in the works, space is going to be getting a lot more interesting - and crowded!
Video Version of this Story:
Subscribe to our YouTube Channel
Project Kuiper Details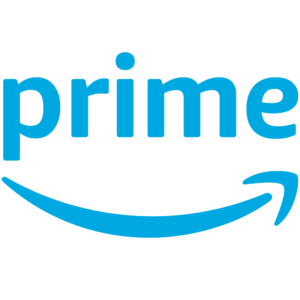 Amazon is right now in the very early stages - and is just now filing for the necessary global licenses to be able to put satellites in orbit.
Other than a code name, the intended number of satellites, and the proposed orbits - there are not many details available about Project Kuiper yet.
Amazon's orbital details reveal that Kuiper will provide coverage for all spots on Earth ranging in latitude from 56 degrees north to 56 degrees south. Although roughly 95 percent of the world's population lives within that zone, people in Alaska and Scandinavia and other high latitudes will be left out.
Over time more details of Amazon's "big, audacious space project" will be revealed - and Amazon clearly has the resources to fast track development.
But even the most optimistic imagined schedule still has any future Amazon satellite broadband service many years away.
Pricing, availability, and mobile-friendliness are all details that will be some of the last to be revealed.
SpaceX and OneWeb have a head-start, but will Amazon be able to catch up?
Other Looming LEO Projects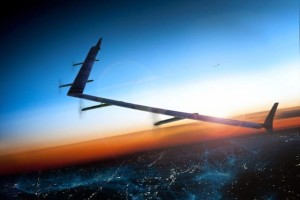 The cost of building, launching, and managing satellites has been plummeting - and the changing economics has triggered a new space race.
In addition to SpaceX, OneWeb, and now Amazon - we are also keeping our eye on a few other global broadband projects that may someday have offerings of interest to RVers or Cruisers:
Facebook - Facebook canceled the laser-toting internet drone project we wrote about back in 2015, but it has launched a subsidiary company researching satellite service that will use lasers instead of radio waves for communications.
Telesat - Canadian satellite operator Telesat has been talking about Telesat LEO service, and has a test satellite in orbit. Telesat is planning to use Blue Origin's New Glenn rocket for launching its constellation. New Glen's maiden flight is targeting 2021, and Telesat presumably will begin launching sometime after.
Boeing - Aerospace giant Boeing filed for an FCC license to build a 3,000 satellite constellation, but plans reportedly have stalled out for the time being.
There will undoubtedly be some winners and many losers in this race - and having an early lead is no guarantee of success.
But for space fans, it sure is exciting to watch all this innovation and activity!
Further Reading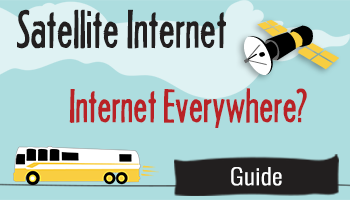 And here is all of our recent satellite internet coverage: