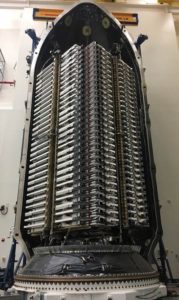 SpaceX last night launched the first sixty satellites of its incredibly ambitions Starlink satellite constellation that aims to provide:
"A next-generation satellite network capable of connecting the globe, especially reaching those who are not yet connected, with reliable and affordable broadband internet services."
We've been tracking Elon Musk and SpaceX's plans to deploy the massive 11,943 satellite Starlink constellation since the first details leaked in 2015, and then in February 2018 when SpaceX launched two prototypes to begin testing Starlink technology.
Space experts expected SpaceX to take another step towards Starlink sometime this year - with many expecting SpaceX to play it safe and launch perhaps an additional ten test satellites, with future launches perhaps able to cram up to an expected maximum 36 Starlink satellites on top of a single Falcon 9.
So when SpaceX revealed the details of last night's launch - and that it would be SpaceX's heaviest launch ever with SIXTY flat-packed satellites crammed on board, space geeks everywhere were amazed.
This is a bigger next step towards a truly global broadband satellite internet service than anyone expected.
But there is still a LONG way to go.
What Is Starlink?
SpaceX describes Starlink this way:
SpaceX designed Starlink to connect end users with low latency, high bandwidth broadband services by providing continual coverage around the world using a network of thousands of satellites in low Earth orbit.
The key here is "low earth orbit" - Starlink satellites will orbit just 340 miles overhead (and eventually, even lower!), close enough to the ground to provide fiber-equivalent latency, and also low enough that any failed satellites will naturally burn up in the atmosphere within just a few years.
But while a single geosynchronous satellite in a fixed orbit over the equator can cover a substantial portion of the earth with signal, it takes a LOT of satellites working together in tight synchronization to provide global coverage at a lower orbit.
This sort of ambitious undertaking has never been successful before. In fact, Elon Musk pointed out in his Starlink press conference last week that no other similar low earth orbit satellite constellations has managed to go into service without the company behind it going bankrupt along the way. (Iridium's incredibly rocky past history is the perfect example...)
Elon said Starlink (and this launch) was:
"Far from a sure thing - wishes of good luck are highly appreciated…"
As Starlink becomes fully deployed, the network will begin to look a little like this: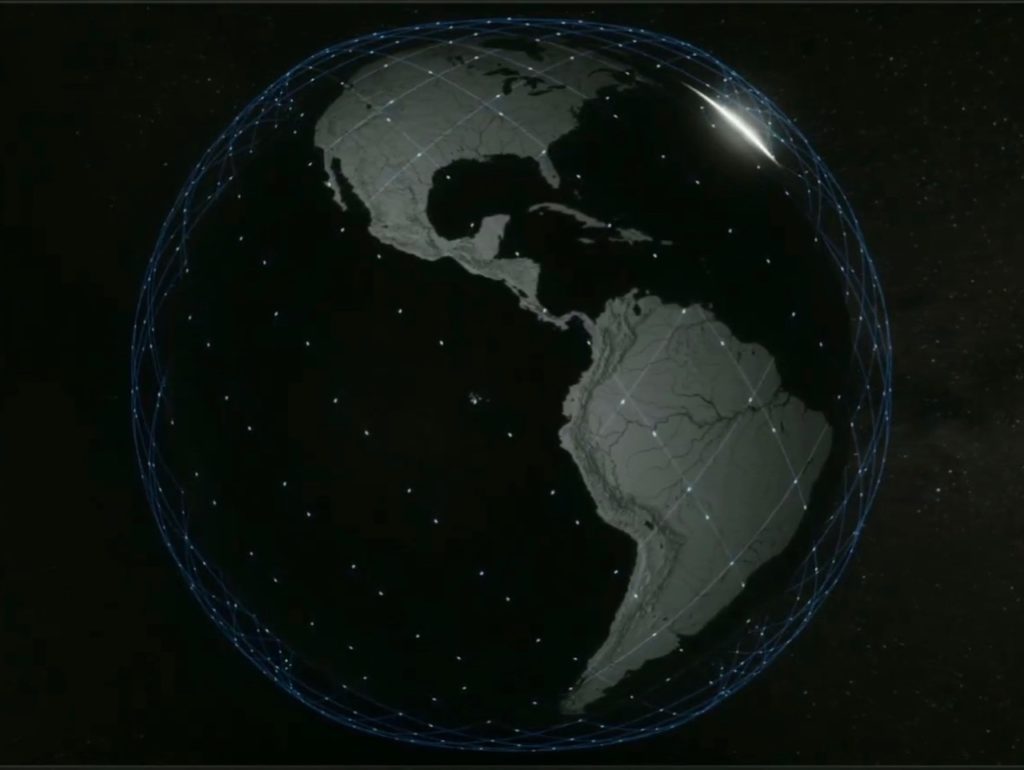 SpaceX says that each first generation Starlink satellite will have around one terabit of useful connectivity throughput via ground relay stations, and eventually second or third generation Starlink satellites will even use lasers to create a satellite-to-satellite mesh network.
When Is Starlink Coming?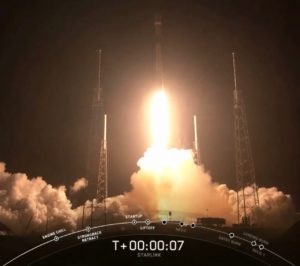 SpaceX says that there will need to be 6 more launches - 360 more satellites - to have the Starlink constellation ready to be useful for continuous coverage and commercial service over "some parts of the world", and six more launches after that for mostly global "moderate" coverage that will include most of the continental USA.
Even at sixty satellites per launch, this will take time.
It will take 24 total launches (1,440 satellites!) to cover "most of the populated world" and 30 launches (1,800 satellites) for "truly global coverage".
Beyond that - additional satellites will be launched adding speed and capacity. SpaceX has FCC licenses in places to grow the network up to include nearly 12,000 satellites!
Within a year and a half or two years, and if things go according to plan, SpaceX is aiming to have more Starlink satellites in orbit than all other satellites of all types combined.
SpaceX says they are ramping up a production line capable of making a batch of satellites every two weeks, and expect to be able to reach that pace later this year. And SpaceX says the Falcon 9 launch infrastructure should be able to handle 1,000 to 2,000 Starlink satellites being launched a year once everything is scaled up.
That is a LOT of satellites, and even if SpaceX is able to ramp up to several launches per month by early next year it will still take a long time before SpaceX is a viable commercial option.
But it is a bold start!
What About Mobile Users?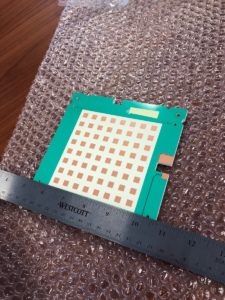 Traditionally satellite broadband internet options require an extremely stable ground antenna that can be precisely aimed at a satellite hanging in a fixed location in the sky 23,000 miles over the equator.
To keep this type of precise aim locked in on a moving vehicle or boat requires big expensive gyro-stabilized satellite dishes that are better suited to freighters and cruise ships than to mere mortals.
This sort of aiming is a LOT harder than is required for in-motion satellite TV, which only requires a one-way connection.
Low earth orbit (LEO) constellations like Starlink are completely different - from the ground the satellites do not appear to be fixed in the sky, but rather to be zipping past rapidly overhead.
LEO broadband receivers thus need to be able to aim electronically and instantly, they need to be able to track moving targets, and they need to be able to undetectably hand off from one satellite to another without dropping a connection.
This is a HARD problem to solve - and the sort of flat phased array antennas that are capable of this have traditionally required military-scale budgets.
SpaceX has at last revealed a few details of what Starlink will require on the ground - saying that the user terminals "look like a small to medium sized pizza box".
Most importantly - the receiver does not need to be aimed, it works at almost any angle that is "reasonably pointed to the sky", and it will not require professional installation - customers will be able to set everything up on their own.
Inside the pizza box is an electronically steered phased array antenna that can "switch between satellites in less than a millisecond" that Elon Musk describes as "pretty amazing whizzing technology - the most advanced antenna we are aware of."
And the biggest revelation of all in from the press conference - the antenna is designed to work in motion on a vehicle, plane, or boat!
This means that global broadband on a cruising yacht may at last become attainable and affordable!
When Can You Sign Up?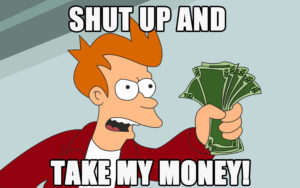 Not yet.
SpaceX is clear that it currently hopes to work through local partners to sell Starlink service, and that it will in many places be a natural compliment (and not replacement for) cellular service.
Remember - like all satellite systems, Starlink will require a clear view of the sky, and will not work indoors or likely even when parked in the shade under trees.
SpaceX even thinks Starlink will provide a perfect backhaul for 5G cellular towers in remote locations where fiber optic might not be practical to run.
Details about potential plans and partnerships likely remain at least a year away.
But for RVers and cruisers who have roof space big enough for a pizza box, the idea of having low-latency broadband without worrying about cellular coverage maps would be a dream come true.
Not Just SpaceX
Though seeing sixty satellites launch at once is exciting, keep in mind that SpaceX is not the only company working on a massive next generation satellite constellation.
OneWeb launched its first six satellites earlier this year, and Amazon has just revealed that it is also working on a massive satellite internet constellation as well.
Space is getting a LOT more exciting lately!
Further Reading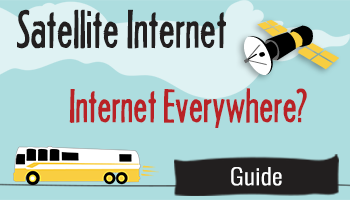 And here is all of our recent satellite internet coverage: