UPDATE (March 30th, 2018) - FCC Approval Granted, With A Catch!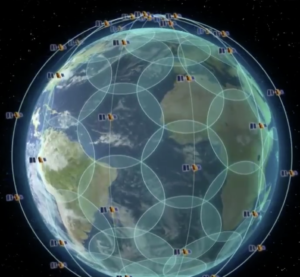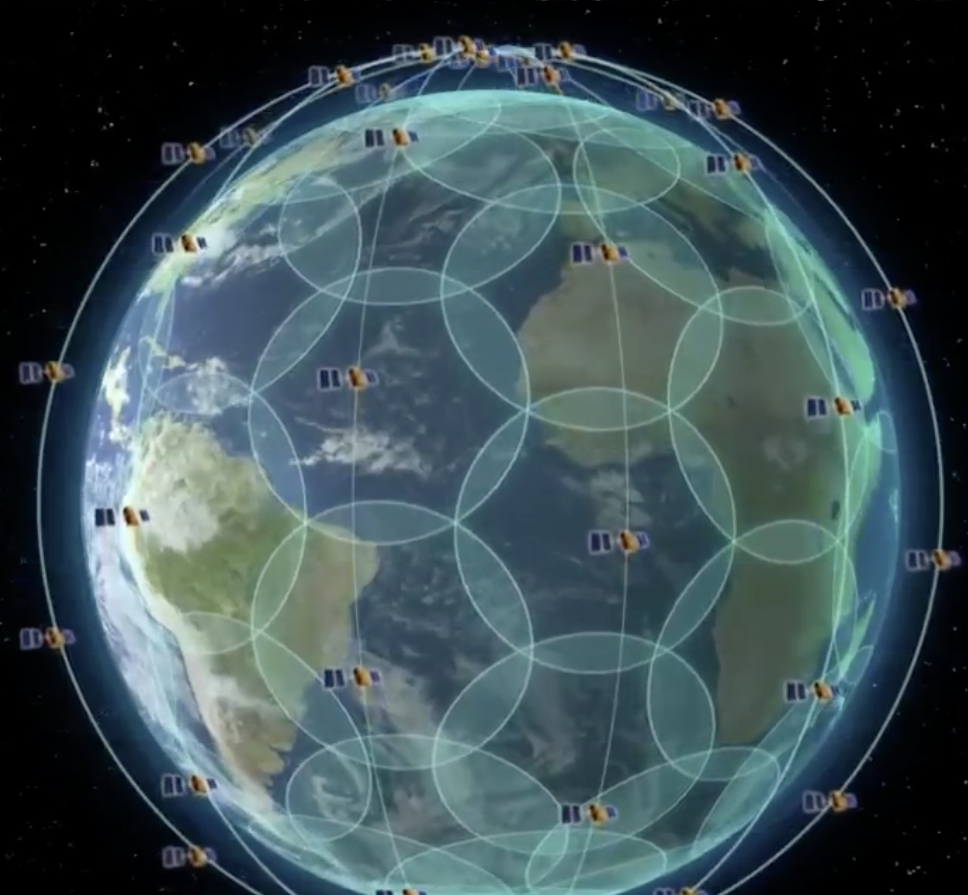 As expected, the FCC this week approved SpaceX's request for a license to move forward with it proposed Starlink satellite constellation, granting SpaceX permission to:
"Construct, deploy, and operate a proposed non-geostationary orbit (NGSO) satellite system comprising 4,425 satellites for the provision of fixed-satellite service (FSS) around the world."
But the FCC refused to grant SpaceX's request for a waiver to allow SpaceX to focus on just the initial 1,600 satellites in the swarm, saying that SpaceX has a legal deadline to get its system into orbit.
From the FCC grant:
"SpaceX must launch 50 percent of the maximum number of proposed space stations, place them in the assigned orbits, and operate them in accordance with the station authorization no later than March 29, 2024, and SpaceX must launch the remaining space stations necessary to complete its authorized service constellation, place them in their assigned orbits, and operate each of them in accordance with the authorization no later than March 29, 2027."
SpaceX claims that deploying the entire network in just six years "would require a launch cadence of more than 60 satellites per month", and that this " would be impractical" especially considering that SpaceX intends to be able to offer commercial service with just the first 800 satellites in orbit.
The FCC rules however require the entire network to be launched within a set period, and if SpaceX wants to get out of this requirement it will have to apply again at a later date.
Even if SpaceX gets permission to focus on the just the first 800 or 1,600 satellites - it has a LOT of hardware to build, and the clock is now ticking.
Our original story (and previous updates) continue below...
---
UPDATE (February 22nd, 2018) - Starlink Launched!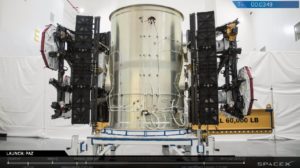 After a few days of weather delays, SpaceX successfully launched the first two prototype Starlink satellites early this morning, riding along as a secondary payload on the PAZ launch.
Elon Musk tweeted out the successful deployment:
"First two Starlink demo satellites, called Tintin A & B, deployed and communicating to Earth stations."
The goals of these two satellites is purely for research - there is still a lot of design and engineering work to be done before Starlink will be ready to be commercialized.
But for the first time, SpaceX has confirmed the Starlink name and mission in public:
"... satellites for global broadband. If successful, Starlink constellation will serve least served."
One space analyst has sized up the prototype Starlink satellite, and estimates that SpaceX may be able to launch as many as 40 at a time in the future using a single Falcon 9.
That means it would take at least 20 future launches for SpaceX's initial phase one 800 satellite constellation to get off the ground, but hundreds of launches to bring the full network online.
Since this is still a research project, we do not expect any further public news our announcements from SpaceX on Starlink any time soon.
Our original Starlink story continues below...
---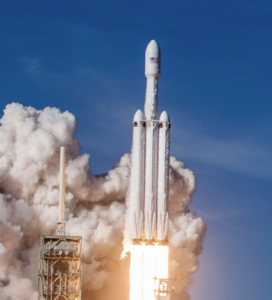 We've been tracking SpaceX's ridiculously ambitious plans to bring broadband satellite internet access to everyone on Earth (and Mars) for years now - and this week that vision is moving two steps closer to reality.
First off - FCC Chairman Ajit Pai moved this week to approve SpaceX's application for a license to bring out a satellite broadband service, saying:
"Following careful review of this application by our International Bureau's excellent satellite engineering experts, I have asked my colleagues to join me in supporting this application and moving to unleash the power of satellite constellations to provide high-speed Internet to rural Americans. If adopted, it would be the first approval given to an American-based company to provide broadband services using a new generation of low-Earth orbit satellite technologies."
Perhaps even more excitingly - SpaceX is actually ready to launch its first demonstration broadband satellites, with two prototypes reportedly scheduled to hitch a ride into orbit this weekend - tagging along on the SpaceX Falcon 9 launch of the Spanish government's Paz radar imaging science satellite on Saturday.
What Is SpaceX Up To?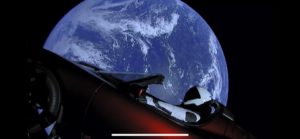 This first launch is just a prototype, but it does demonstrate just how serious SpaceX's stealthy new satellite internet venture is.
SpaceX revealed its latest plans in a document filed with the FCC:
"In addition to proving out the development of the satellite bus and related subsystems, the test program for the Microsat-2a and -2b spacecraft will also validate the design of a phased array broadband antenna communications platform (primary payload) that will be included in the final spacecraft design for the proposed NGSO constellation."
But don't get too excited just yet.
Assuming these upcoming tests go well - SpaceX still has a LONG way to go before it can bring out a commercially viable satellite internet service.
It takes time for ventures like this to (literally) get off the ground - and even if SpaceX ramps up to being able to manufacture and launch dozen's of satellites at a time, the scale of this proposed constellation will require an unprecedented effort.
In November 2016 SpaceX revealed that it plans for an 800 satellite preliminary swarm that would then need to be fleshed out to 1,600 satellites for the initial deployment phase.
The next phase of the ramp-up would add an additional 2,825 satellites - bringing a total of 4,425 operational satellites online to enable high bandwidth (up to 1Gbps!) and low latency (25ms claimed) service anywhere on earth
It sounds amazing - particularly when you consider that there are currently estimated to be only 1,459 operational satellites in orbit.
SpaceX aims to have triple that, in one network alone!
In a more recent FCC filing in March 2017, SpaceX revealed that it intends to launch an additional very-low-earth-orbit (VLEO) constellation consisting of 7,518 (!!!) more satellites orbiting just 210 miles above the surface to bring online additional network capacity.
It sounds like an insane plan, but SpaceX makes its ambitions clear:
"These assets, referred to herein as the "VLEO Constellation," would enhance capacity where it may be needed most, enabling the provision of high speed, high bandwidth, low latency broadband services that are truly competitive with terrestrial alternatives."
Assuming no schedules slip, the first operational (not test) launches for the SpaceX Starlink constellation are targeted to begin in 2019, and the system will not be fully deployed until 2024.
SpaceX Is Not The Only One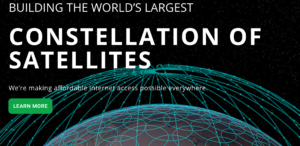 SpaceX has jumped into the headlines with the recent magnificent Falcon Heavy launch and the news leaking about the first two prototype Starlink satellites, but rival OneWeb is actually already ramping up full production of its planned 720 satellite swarm - and is aiming to begin launches in 2018 with initial broadband satellite service coming first to Alaska in 2019.
Satellite service provider Telesat has also filed with the FCC for a license for a new 120 satellite swarm, and it is also preparing two prototype satellites to begin testing this year.
And space giant Boeing has made clear that it has plans for a next generation satellite service as well, notifying the FCC of its preliminary plans for a 1,396 satellite swarm to be launched within six years.
And of course - Iridium is already well on its way to fully replacing and upgrading its existing 66 satellite constellation with the much more advanced Iridium NEXT satellites.
With so much new capabilities headed to orbit, and launch costs plummeting thanks to reusable boosters, the future of satellite broadband internet is looking exciting indeed.
Further Reading: