Key Points:
The Ellipsis Jetpack has been recalled due to fire and burn hazards.
Receiving a replacement device could take 2-3+ months if you participate in the recall.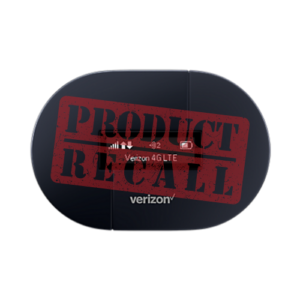 Ellipsis Jetpack mobile hotspot models MHS900L, MHS900LS, and MHS900LPP produced by Franklin Wireless are being recalled by Verizon in conjunction with the Consumer Product Safety Commission due to the risk of overheating leading to potential fires and burns.
The Ellipsis Jetpack has been sold by Verizon as a hotspot option since April of 2017. In March of 2021, we noticed that the Ellipsis was removed from the Verizon website and replaced with the Orbic Speed hotspot.
Yesterday, April 8th, 2021, it was noted that the Consumer Product Safety Commission pushed a recall notice.
The Ellipsis Jetpack is a very basic hotspot device that was mostly made available for Verizon Prepaid service. The Orbic Speed was released in the summer of 2020, with some improvements - but the Ellipsis remained for sale via Verizon.
The current flagship Verizon devices are the MiFi M2100 5G UW and Inseego 8800L.
Video Story
Recall Procedure
If you are the owner of an Ellipsis Jetpack device and would like to participate in the recall, you should contact Verizon toll-free at 855-205-2627 from 8 a.m. to 10 p.m. ET or online at www.EllipsisJetpackRecall.expertinquiry.com. You can also go to www.verizon.com and click on "Recalls" at the bottom of the page for more information.
Consumers are urged to reduce the risk of hazard by powering the unit off, unplugging it from the power source, and storing it in a place away from children and on top of a hard surface with adequate ventilation around the unit and away from combustibles until it can be properly returned to Verizon.
Once you register to return your device, you will likely receive the following message:
"Thank you for registering. You will receive a return kit with instructions for the return of your Ellipsis Jetpack within 6-8 weeks. Upon receipt of your Ellipsis Jetpack, a replacement device will be shipped to you, free of charge. If you have questions, please call (855) 205-2627."
So, if you are planning to participate in the recall, be aware that the process will likely span over two to three months.
We suspect that the replacement device is likely to be the Orbic Speed, but have not confirmed this yet.
Remedy Procedure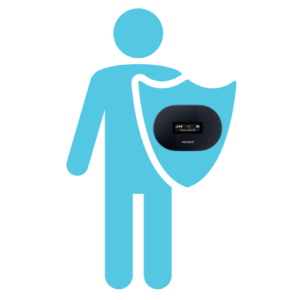 If you wish to or must continue to use the Ellipsis for internet access, the following steps are recommended by Verizon:
Turn the recalled hotspot "on" and plug it in to allow the hotspot to receive two over-the-air automatic software updates that:

(a) enable the device's identifying number to be viewed on its scrolling screen and

(b) prevent the device from charging while the device is plugged in and powered on.

After the software update is applied, users should:

(a) Leave the device powered on while it is plugged in.
(b) When not in use, the device should be turned off, unplugged from its power source, and securely stored.
Inspecting Your Hotspot's Battery Health
Battery swelling is a common problem reported in mobile hotspot devices, particularly those heavily used such as part of a primary home internet solution. Thankfully, many mobile hotspots have a replaceable battery and we recommend regular inspection and replacement if there are any signs of swelling occurring.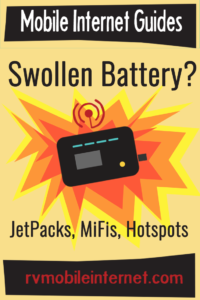 However, if your battery is aging and swelling, it could at best case cause your hotspot to shut down, act erratically, have difficulty keeping a consistent connection, or shorten how long your battery keeps a charge.
At worst, it could start a fire.
While the recall of the Ellipsis devices is based on multiple instances of burns and fires, it is good practice to keep a close eye on any mobile data device for signs of hazard.
For more in-depth information and reading on this topic, see our guide:
Related News Stories
Related Guides