Key Points:
The new Peplink MAX BR2 Pro is a do-it-all cellular integrated router featuring dual 5G modems that enable simultaneous connections to two different cellular carriers.
The MAX BR2 Pro also features dual Ethernet WAN ports - making it easier to pair with Starlink and other Ethernet-out connectivity options.
Exciting and new in the MAX BR line - a USB port allows tethering to mobile hotspots as well!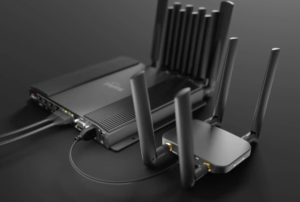 When Peplink announced the dual-5G powerhouse MBX Mini last November, we called it "The Ultimate Mobile Router, With A Price To Match" thanks to its eye-popping pricing.
Today Peplink is launching the MAX BR2 Pro, bringing many of the capabilities of the MBX Mini (and some important new ones) to this new model - the first dual 5G modem offering in Peplink's MAX Business Rugged (BR) product line-up.
And despite all the features it packs, the MAX BR2 Pro is less than half the cost of the $6,999 MBX Mini, coming at $2,899.
For anyone looking for mobile router built to handle an abundance of upstream internet source options, the MAX BR2 Pro is a new top choice for the most demanding technomads who want to be able to keep connected simultaneously to multiple cellular carriers, and other high performance WAN sources like SpaceX's Starlink.
But a $2,899 router is still overkill for most, and the BR2 Pro still has some trade-offs - so be sure to understand the capabilities and your needs before investing!
MAX BR2 Pro First Look Video
MAX BR2 Pro: Oh, So Many WANS!
The MAX BR2 Pro is the new sibling of the MAX BR1 Pro released late last year, which itself was a major evolution of the older MAX BR1 MK2.
The BR product line-up stands for 'Business Rugged', with the following number indicating how many modems are embedded. However to date, all in the series have been single modem, thus the BR1.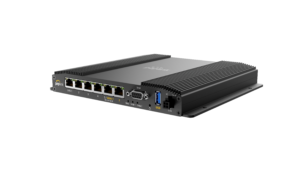 This new dual modem BR2 family member is based on the same Pro CPU chassis of the MAX BR1 Pro (and new dual LTE modem MAX Transit Pro), but introduces some new expanded features that have been long wished for:
Dual 5G Modems - The signature feature of the MAX BR2 Pro is dual integrated 5G cellular modems, each with two nano-SIM slots so that you can have data plans at-the-ready for all the major cellular carriers. Each modem also has 4 antenna ports, requiring a total of 8 external antennas.
Dual 2.5 Gbps Ethernet WAN Ports - The BR2 Pro supports two WAN Ethernet ports, both capable of 2.5 Gbps speeds. These can be used to connect to Starlink, a hotspot with an Ethernet port like the Nighthawk M6 Pro or Orbic Speed 5G, or a wired Ethernet connection.
USB Tethering Support - At long last, Peplink is bringing USB Tethering to the MAX lineup! With the USB 3.0 port, you can tether to hotspots, Peplink's MAX Adapter, or Android phones. This is a wonderful way to enable yet another simultaneous cellular connection.
4x Gigabit Ethernet LAN - In addition to the two Ethernet WAN ports, the BR2 Pro has 4x gigabit LAN ports - more than enough for most mobile installations. If you need more - one of the WAN ports can be switched to LAN.
POE Input - One final Ethernet trick - the entire MAX BR2 Pro can be powered over Ethernet, making it possible to install the router in isolated locations like inside a radar arch or dome, without needing to separately run DC power.
With the dual embedded cellular, dual Ethernet WAN, dual Wi-Fi-as-WAN, and USB tethering support - the MAX BR2 Pro can simultaneously connect to and bond up to seven different WAN connections.
As Peplink's marketing gushes:
Oh, So Many WANS!
For more on the topic of using multiple internet sources, refer to our Combining Internet Connections: Bonding, Load Balancing & Auto Failover guide.
In addition to these new capabilities, the core features of the MAX BR1 Pro and Transit Pro series remain:
1 Gbps Router Throughput - The MAX BR2 Pro has a fast core CPU capable of routing data at 1 Gbps. This is 10x faster than the MAX BR1 Mk2.
400 Mbps PepVPN Throughput - The MAX BR2's faster processor can also support faster speeds when using Peplink's VPN services like SpeedFusion. On the BR1 Mk2, PepVPN throughput was maxed out at 40 Mbps unencrypted and 20 Mbps for encrypted connections. The BR2 Pro raises this 10x to 400 Mbps and 200 Mbps respectively.
Wi-Fi 6 (802.11ax) - The MAX BR2 Pro has a dual-band Wi-Fi 6 (802.11ax) radio which is more advanced than the Wi-Fi 5 (802.11ac) in the MBX Mini and older MAX BR1 Mk2. The BR2 Pro also has a built in AP Controller to seamlessly control Peplink Wi-Fi access points to expand your indoor Wi-Fi LAN coverage as needed.
5G Modem Capabilities, And Concerns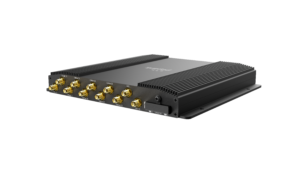 The MAX BR2 Pro 5G comes equipped with the same high-performance 5G / Cat-20 LTE cellular modem found in the MAX BR1 Pro 5G - and we have been regularly seeing some stellar performance using this modem on both 5G and 4G networks in our testing.
The 5G radios in the BR2 Pro claim to be capable of peak theoretical performance of 4 Gbps down, 700 Mbps up - and supports the following bands:
5G Sub-6 Bands: n1, n2, n3, n5, n28, n41, n66, n71, n77, n78, n79
LTE Bands: 1, 2, 3, 4, 5, 7, 8, 12, 13, 14, 17, 18, 19, 20, 25, 26, 28, 29, 30, 32, 34, 38, 39, 40, 41, 42, 46, 48, 66, 71
This covers pretty much all the bands currently in use in the United States.
There will also be a global version of the MAX BR2 Pro that adds 5G bands n7, n8, n12, n20, n38 for enhanced international roaming (these bands aren't used in the USA) - but which initially lacks FCC certification for full C-Band compatibility in the USA.
Future-Proofing Concern: Still X55 Based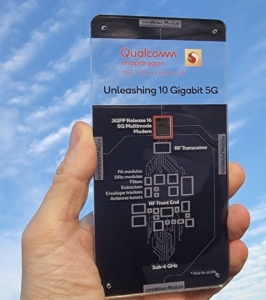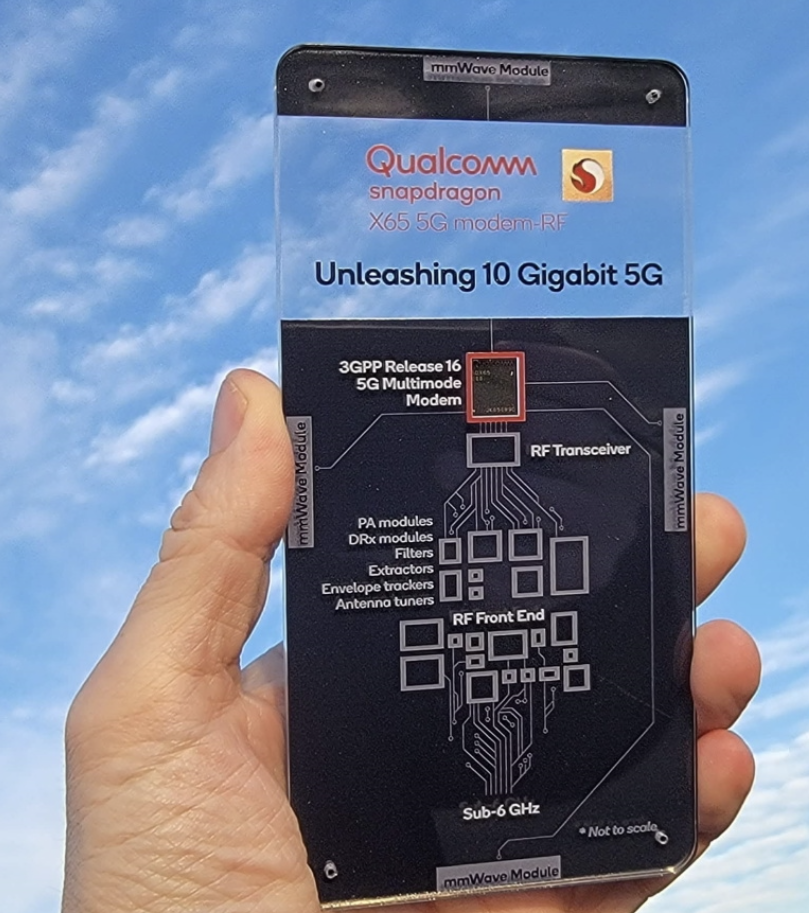 Like pretty much all cellular-integrated routers currently on the market, the MAX BR2 Pro is using the Qualcomm X55 modem chipset.
This is an extremely capable 5G chip, but it lacks more advanced capabilities for combining together multiple 5G bands in ways that will allow faster 5G speeds over a much longer range as cellular networks continue to evolve.
The X55 also lacks the ability to tap into the upcoming "Andromeda" mid-band spectrum, which will become core to AT&T's 5G expansions beginning later in 2022.
This lack of compatibility means this brand new $2,899 router could be partially obsolete on AT&T's 5G network in fairly short order.
We've been waiting for routers to embrace the newer X65 chipset which adds these more advanced capabilities.
But it takes time for this new technology to percolate out into the broader market - and we now suspect it might not be until early 2023 before appropriate industrial grade X65-equivalent modem modules are widely available for cellular routers.
We are only just now starting to see X65 modems available in consumer level cellular phones and hotspots, including the brand new AT&T Netgear Nighthawk M6 Pro hotspot.
Whether or not it makes sense to wait for the X65 is a major consideration to make when investing in a router of this caliber at this juncture. On AT&T - it probably makes sense to wait. On other carriers, this is much less of a concern.
For more on the state of 5G modems and networks, see our major industry update:
5G Industry Update: Is 2022 The Year 5G Gets Interesting?
Member Exclusives Below:
 Bonus Member Only Content Available!
We go extra for our premium members - who make this resource center possible (did you notice the lack of 3rd Party advertising?). We have included some additional information in this news article just for our members - analysis, guidance and/or insider tips.
If you're not yet a member, please consider joining us. Extra content like this is one of the many perks we offer - in-depth content, guidance, discounts, alerts, classroom and more.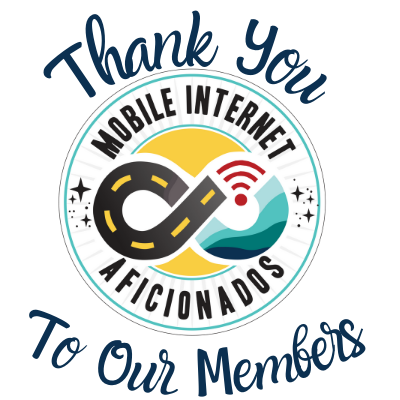 If you are already a member, please log in above to see the special content we have prepared for you.
Concluding Thoughts
We have been meeting regularly with the product development team at Peplink, sharing our feedback on what we would love to see in an ultimate mobile router for RVers and boaters.
And in the BR2 Pro - we are thrilled to see they have been listening and implementing many of the things we have long wished for.
The BR2 Pro delivers on almost all of our wish-list features, and we are very excited to begin testing this router out. Our biggest hesitation is something outside of Peplink's control at this point, and that's the lack of available X65 modem modules.
We are due to receive early access to a review unit BR2 Pro courtesy of Peplink and our friends at MobileMustHave (who also offer our members discounts and enhanced support) - and we plan to put this router into extended long-term testing during our upcoming summer van trip.
Our members will be able to follow along with our testing data and notes in our Testing in Progress forum, and they will have access to our hand-son review.
The MAX BR2 Pro is available for pre-order from vendors as of today for $2,899 - and should begin shipping to customers later in June.
Where to Purchase
If you're interested in purchasing any of the items mentioned in this article, here are affiliate links for the vendors where they can be purchased. Using these links helps support MIRC's mission.
If you're an MIA, please be logged in to use your vendor discounts instead - they pass along our affiliate kickbacks to you!
Affiliate vendor links - using these links helps support MIRC's mission (MIAs, please log in to get special discounts):
Other vendors (non-affiliate):
Related MIRC Content
For more information:
Related News Stories