Key Points:
The Peplink MAX BR1 Pro 5G is dropping in price from $1,499 to $999 - a major decrease that cements this powerful cellular-integrated 5G router a solid Top Pick.
Customers who recently purchased at the prior $1,499 price point will be given a four year PrimeCare subscription extension ($596 value) - including an extended warranty and SpeedFusion bonding data.
The MAX BR1 Pro 4G (with a Cat-20 cellular modem) is also dropping in price, from $1,199 to $849.
Bucking the typical inflationary price increases we've seen impacting a lot of tech lately, Peplink today announced an "earth shattering price drop" on its MAX BR1 Pro 5G router.
From today forward - the price of this 5G router is dropping from $1,499 to $999. And the 4G model is dropping from $1,199 to $849.
We've had the MAX BR1 Pro 5G in our testing collection since October 2021, and have been very impressed by it.
A new lower price makes the BR1 Pro 5G even more worthy of consideration for anyone looking for a very capable single-modem cellular router with 5G capabilities.

MAX BR1 Pro Price Drop Video
MAX BR1 Pro 5G Recap
We've been fans of Peplink's Pepwave MAX BR1 cellular integrated router product line ever since the "universal" multi-carrier version was released in February 2015, and the BR1 became even more versatile when the Mk2 model was released in late 2017 - adding more advanced cellular and Wi-Fi 5 (802.11ac) Wi-Fi.
The MAX BR1 Pro that was announced in May 2021 (and which didn't ship until October) was a complete redesign that prepared the BR1 series for the 5G era - and it incorporated some major enhancements.
Here are the flagship features:
1 Gbps Router Throughput - The MAX BR1 Pro has a fast core CPU capable of routing data at 1 Gbps. This is 10x faster than the MAX BR1 Mk2.
400 Mbps PepVPN Throughput - The MAX BR2's faster processor can also support faster speeds when using Peplink's VPN services like SpeedFusion. On the BR1 Mk2, PepVPN throughput was maxed out at 40 Mbps unencrypted and 20 Mbps for encrypted connections. The BR2 Pro raises this 10x to 400 Mbps and 200 Mbps respectively.
Wi-Fi 6 (802.11ax) - The MAX BR1 Pro has a dual-band Wi-Fi 6 (802.11ax) radio which is more advanced than the Wi-Fi 5 (802.11ac) in the older MAX BR1 Mk2. The BR1 Pro also has a built in AP Controller to seamlessly control Peplink Wi-Fi access points to expand your indoor Wi-Fi LAN coverage as needed.
2.5 Gbps Ethernet WAN, 3x Ethernet Ports - The MAX BR1 Pro has three gigabit Ethernet ports, one of which can run in 2.5 Gbps mode if you have another compatible device to connect with.
And of course, the most important feature is the integrated 5G modem.
5G Modem Capabilities, And Concerns
The MAX BR1 Pro 5G comes equipped with a high-performance 5G / Cat-20 LTE cellular modem - and we have been regularly seeing some stellar performance using this modem on both 5G and 4G networks in our testing.
The 5G radios in the BR1 Pro claim to be capable of peak theoretical performance of 4 Gbps down, 700 Mbps up - and supports the following bands:
5G Sub-6 Bands: n1, n2, n3, n5, n28, n41, n66, n71, n77, n78, n79
LTE Bands: 1, 2, 3, 4, 5, 7, 8, 12, 13, 14, 17, 18, 19, 20, 25, 26, 28, 29, 30, 32, 34, 38, 39, 40, 41, 42, 46, 48, 66, 71
This covers pretty much all the bands currently in use in the United States.
Future-Proofing Concern: Still X55 Based
Like pretty much all cellular-integrated routers currently on the market, the MAX BR1 Pro is using the Qualcomm X55 modem chipset.
This is an extremely capable 4G/5G chip, but it lacks more advanced capabilities for combining together multiple 5G bands in ways that will allow faster 5G speeds over a much longer range as cellular networks continue to evolve.
The X55 also lacks the ability to tap into the upcoming "Andromeda" mid-band spectrum, which will become core to AT&T's 5G expansions beginning later in 2022.
We expect routers will begin to ship with a newer X65 modem chips sometime in 2023 that address these concerns. Whether or not it makes sense to wait for the X65 is a consideration to make when investing in a router of this caliber.
For those primarily focused on AT&T - it probably makes sense to wait. On other carriers, this is much less of a concern.
For more on the state of 5G modems and networks, see our major industry update:
5G Industry Update: Is 2022 The Year 5G Gets Interesting?
Free PrimeCare For Current Customers
To compensate customers who bought the MAX BR1 Pro within the past 60 days, Peplink will be offering a free four year PrimeCare extension (adding on to the one year already included).
The overall cost of PrimeCare for the BR1 Pro is dropping as well - going from $249/year to $149/year for the 5G model, and from $249/year to just $99/year for the 4G model.
Customers who purchased a BR1 Pro 5G in the past 60 days should contact their vendor to request the $596 value 4 year PrimeCare extension.
For more on the benefits of Peplink's PrimeCare extended support contract see our guide:
Peplink PrimeCare - Extended Warranty, InControl, SpeedFusion
Member Exclusives Below:
Bonus Member Only Content Available!
We go extra for our premium members - who make this resource center possible (did you notice the lack of 3rd Party advertising?). We have included some additional information in this news article just for our members - analysis, guidance and/or insider tips.
If you're not yet a member, please consider joining us. Extra content like this is one of the many perks we offer - in-depth content, guidance, discounts, alerts, classroom and more.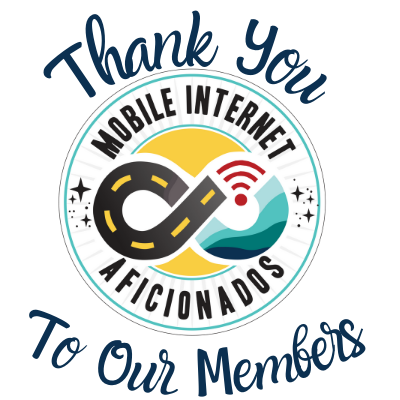 If you are already a member, please log in above to see the special content we have prepared for you.
Concluding Thoughts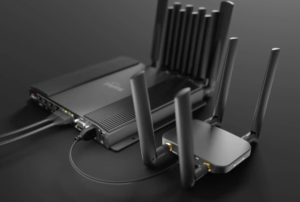 We know that Peplink initially planned to launch the BR1 Pro 5G at a sub-$1,000 price point, but supply chain constraints and supplier cost increases pushed the launch price up to $1,499.
It is a great sign that these supply constraints seem to be lifting, and that Peplink is able to ramp up production to target a new and much more attractive price.
Even considering the limitations of the X55 modem chipset, the MAX BR1 Pro 5G is still a very solid option for anyone wanting to embrace a 5G-ready future.
But for those who want the increased reliability of a dual modem offering, things remain a lot more complicated.
The brand new dual-modem MAX BR2 Pro costs $2,899 - which is a hard purchase to justify considering the new $999 pricing of single modem MAX BR1 Pro.
But the MAX BR2 appeals to a much smaller market than the BR1 Pro - and it has additional features to offer (like an extra WAN Ethernet port, and USB tethering!) that help somewhat justify the extra cost.
Though the integrated elegance of the BR2 Pro is hard to top - a lot of people interested in dual modems may be tempted instead to cobble two MAX BR1 Pro's together, or they may want to go with the combination of a 5G modem in a MAX BR1 Pro 5G ($999) and Cat-7 and Cat-12 4G modems in a MAX Transit Pro ($1,199).
But for many people - a single modem router may be just fine, especially when paired with Starlink or a more traditional 5G mobile hotspot connected via the WAN Ethernet port. And for those people - the newly priced MAX BR1 Pro 5G is an increasingly solid top pick.
Related MIRC Content
Related News Stories