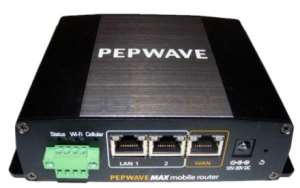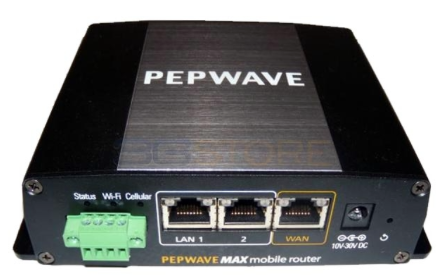 During a Mobile Internet Advising call yesterday, I was asked for thoughts on using a Pepwave MAX BR1 "Industrial Grade 4G LTE Router" serving as the heart of an RV's networking setup.
We've had the MAX BR1 on our radar for a while as a potential high-end option. The BR1 is a tiny box with a built in WiFi-as-WAN capable WiFi router, three wired ethernet ports, and a built in cellular modem - all capable of being powered directly off of DC power, with a slew of high-end networking features built in.
The major downside of the MAX BR1 has been the built in cellular modem - it was carrier specific, and you had to lock in either AT&T or Verizon when you purchased the router, and could thus never change carriers. The Verizon version also did not support Verizon XLTE, and was thus already obsolete.
Being tied to a single carrier is a limitation that many mobile users are trying to avoid - especially those users looking for a high-end solution.
I always double-check my facts before a consulting call, and when I checked the Pepwave site the MAX BR1 still had these limitations. But...
I also noticed that 3G Store was now selling a MAX BR1 with a single model claiming support for AT&T, Verizon, Sprint, and T-Mobile.
Time to do some digging....
The New Universal MAX BR1
It turns out that as Pepwave has run out of stock of the old carrier specific BR1, they have begun quietly shipping a new universal model that has not been officially announced yet. The model number of the new device is: "MAX-BR1-LTE-US-T"
The major upgrade seems to be a brand new multi-band LTE modem, with support for the following LTE bands:
LTE Band 2 - 1900MHz: Recent LTE expansion from Verizon, AT&T, and T-Mobile.
LTE Band 4 - 1700/2100MHz AWS: Verizon XLTE, AT&T's secondary LTE, T-Mobile's primary LTE.
LTE Band 5 - 850MHz: Future Verizon & AT&T LTE.
LTE Band 13 - 700MHz: Verizon's primary LTE.
LTE Band 17 - 700MHz: AT&T's primary LTE.
LTE Band 25 - 1900MHz: Sprint's primary LTE.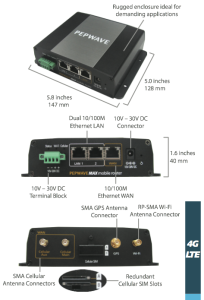 The new MAX BR1 cellular modem also support falling back to AT&T and T-Mobile HSPA+ 4G, and even Verizon and Sprint's EVDO 3G. This is an extremely capable modem - just about the only important bands it is missing is support for T-Mobile's new 700MHz LTE Band 12, and two of Sprint's three Spark frequencies (LTE Band 26 and 41).
One particularly cool feature of the MAX BR1 is that, even though it has just a single cellular modem, it actually has two built in SIM slots - and you can choose between them via the control panel interface. You can set the MAX BR1 to connect via the secondary SIM when the first has no service, or has used up its monthly data allotment.
Now that the MAX BR1 supports multiple carriers - this allows you to keep both a Verizon and AT&T SIM permanently installed, making switching carriers as needed easy.
The new capabilities of the MAX BR1 turn it from an idle curiosity suitable for only certain mobile installations, into a potentially very solid high-end choice for demanding technomads.
At $499 it is a pricey bit of gear, but for those who need stability and reliability it may be worth it.
We will be looking to get a MAX BR1 in for review soon so that we can put it to the test.
The Surf SOHO Goes Gigabit
I did a bit more digging for other unannounced products - and also noticed that the 3G Store had some details published about a new version of the Pepwave Surf SOHO router.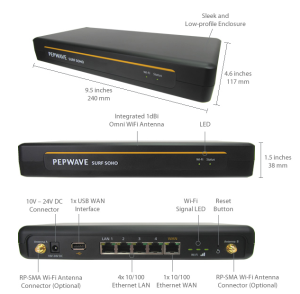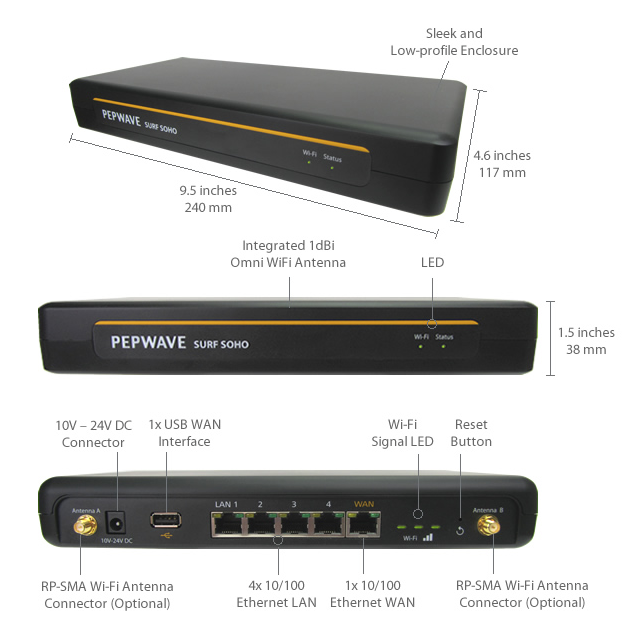 The Surf SOHO is a WiFi-as-WAN capable router with four downstream ethernet ports, and support for tethering cellular modems and hotspots over USB.
It is functionally roughly comparable to the WiFiRanger Go2, and has long been one of our recommended products for building into an RV tech arsenal.
The changes in the new Surf SOHO seem minor - the only difference I see is that the four ethernet ports are being upgraded to support gigabit ethernet speeds.
This is still a very welcome improvement however - since local network traffic to a NAS or other computers on the LAN at older 100Mbps speeds was definitely bottlenecked without adding a separate gigabit switch into the mix. Now for some installations, a secondary switch will no longer be necessary.
Pepwave has no information on the new Surf SOHO published yet, but 3G Store is taking pre-orders for $129 with a March 6th target ship date.
Any Other Surprises?
Pepwave is likely a few weeks away from officially launching these product revisions, and we'll have our eyes peeled for any other details that have yet to emerge or news on other as yet un-leaked new products. From the Pepwave forums, Pepwave support has just confirmed that all other LTE-capable models in their lineup will be getting a modem update soon too, with official release dates coming "in the next few weeks".
Stay tuned.