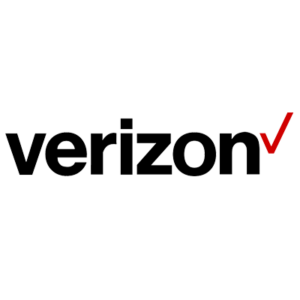 Verizon remains the carrier with the most extensive coverage in the lower 48.
But - finding a Verizon plan with enough data to act as a home internet replacement for the nomadic set can be challenging.
Once upon a time, nomads were able to acquire truly unlimited data plans directly through Verizon. But those days have ended... almost.
One option that a large number of nomads have found success in utilizing is renting an unlimited Verizon data plan - which offers shareable, unlimited (depending on the vendor's definition of 'unlimited') data.
---
Renting/Leasing Verizon Unlimited Data Plans
3rd party vendors who have a corporate or government agreements with Verizon with multiple unlimited lines offer access to their lines on a month-to-month basis (often against the terms of their service with the carrier).
And some vendors acquired several lines of either consumer accounts or unlimited prepaid accounts that they rent out.
You pay the vendor for use of the line, and do not have a direct relationship with Verizon.
The upfront costs are minimal (ranging from $5-250 depending on if a Jetpack/MiFi is included), but the monthly costs are generally substantially higher than the actual cost of the line.
Rental Vendor Warning: Starting in 2016, many rental vendors became under audit by Verizon for this practice. Several have been shut down for contract breach, and others given warnings to reduce usage. The shut downs have continued as Verizon hunts down rental vendors and turns off lines, and we see new waves constantly. We have heard of occasional blacklisting of devices used on these Verizon lines during the termination process.
If you choose this route, be sure to have a back-up plan should when your plan is terminated with little warning.
As with all third-party resellers, consider that the vendor may NOT have an official relationship with the carrier and service could be terminated with little notice. In some cases, there is also a small possibility of devices used on unauthorized lines could get blacklisted by the carrier for future use on their network.
---
What You Need to Know
Upfront costs are set by the vendor, and usually include the purchase of a SIM card and possibly a mobile hotspot device (Jetpack/MiFi). If they are including a MiFi device, make sure it is a current model so it supports all of Verizon's coverage. Check our Guide to Selecting LTE Modems for the current best options.

Expect to pay $5 - 250 upfront depending on what is included.

Monthly costs are also set by the vendor, based on current market demand. This is a month-to-month agreement, which gives you flexibility to discontinue service as needed. But remember, no-contract goes two ways - we have heard several reports of unexpected price increases by vendors.
Soft Data Caps: After the summer 2016 crack down, some rental vendors now have data caps.
Prepaid vs Postpaid: Some plans may be corporate postpaid plans with out caps or network management, but some cheaper lines may actually be retired prepaid unlimited data plans that are always subject to network management. We're also seeing some less expensive lines showing up that may be based on other Verizon based smartphone plans and not authorized for use in data only devices.
Have a Back-Up Option: We highly recommend having an alternate way online if you rely on one of these plans. Remember, these plans can get shut down with little notice by Verizon (for contract breach, your vendor not paying their bill, etc). We have heard feedback that some whose vendor got shut down also had their MiFi/Jetpacks blacklisted by Verizon (thus they could not be re-activated on other lines of service).
---
Vendors We Track
Resellers may show 'out of stock' depending on current inventory and availability, or there may be extended wait times for an open line. And plans may actually come with data caps so the vendor can stay off of Verizon's radar. Please be sure to read each vendor's fine print - and ask questions - before committing to purchasing a device or paying an up-front fee.
This listing is no way an endorsement or vetting for any vendor and we do not provide reviews of individual providers (although our members are welcome to share in the comments below). We have absolutely no affiliation with any reseller, none pay for their listing and we get no kickbacks for sign-ups.
This vendor listing is simply a courtesy for our audience to aid in their shopping process for those who have determined the risks of a third party vendor are acceptable. Please do your own continued research and evaluation.
Data Vendors & Brokers: Want to be listed? Please be in touch at [email protected] and introduce yourself and what you offer. We take absolutely no listing fees, advertisement dollars or kickbacks for listings. And you must host your own web storefront (eBay not eligible) where customers can transparently learn about the details of your offering.
---
Potential Alternatives to Consider:
For other featured cellular data plans ideal for RVers and Crusiers - here's some other options to consider:
Learn More About Selecting Cellular Data Plans
---
This Review Contains Additional Member Exclusive Content

We are honored to be able to present the above overview for free without 3rd party advertising or sponsorships. We are not paid by the manufacturer of this product to provide this listing or review, and nor are we selling this equipment or plan (purchasing links are provided below as a courtesy and some may be affiliates).
Our members have funded this resource center and any extensive hands on time
we have spent with the product to review it.
The in-depth portions of this review are made available to them which might contain: hands on testing notes, field testing data, user interface tour, product analysis, comparison to alternatives, setup tips, video tutorial, insider tips, vendor discounts and fellow member experiences.
If you're a member, please log in to continue with this review.
If you're not a member.. please consider joining us!
Selecting the right cellular data plan for your mobile internet needs is only one part of the equation. Here's some further guides on understanding the selection process as well as the additional gear you might need.