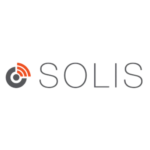 Solis, formerly known as Skyroam, is a virtual cloud SIM cellular service that provides mobile hotspots and data plans for both international and USA domestic travels. Their claim is to make travel flexible to get connected anywhere.
When you turn on their device and request to get connected, you connect first to their servers which then assign you to a data plan they keep active for your area. No need to find a local SIM card as you travel across the globe.
We track other Global SIMs and international options in our Global SIM Gear Center entry.
Solis rebranded from Skyroam in October 2021.
Solis Plans & Products
It is unknown on which network or networks these plans operate, as Solis refuses to provide either customers or the media with that information.
Solis currently offers the Solis Lite hotspot, and a Solis X hotspot that is available from their retail and online partners. The Solis Lite hotspot can only be used with Solis plans, but the Skyroam X can be used with other providers that sell it (typically 3rd party resellers).
Solis offers daily, monthly, 'pay by the GB' (GoData), and day passes (Global only) plans. They offer a VPN program for a fee.
---
News, Videos, & Status
Review Status:
While we have not tested the newer Solis Lite or Solis X, but we have tested the original Solis device and 3GMate in both domestic and global situations.
Our review of the original Solis device, Solis (Skyroam at the time) plans, and Original SkyRoam 3G is in the member section below.
Related Videos:
News Stories:
---
---
Table of Contents for Member-Only Content
Deep Dive

Testing Overview
Original SkyRoam 3G Review (2016)
Alternatives
Retired Devices
External Reviews
Purchasing Options