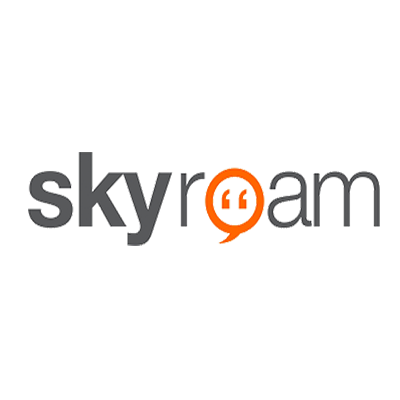 Skyroam is virtual cloud SIM cellular service that provides mobile hotspots and data plans for both international and USA domestic travels. Their claim is to make travel flexible to get connected anywhere.
When you turn on their device and request to get connected, you connect first to their servers which then assign you to a data plan they keep active for your area. No need to find a local SIM card as you travel across the globe.
We track other Global SIMs and international options in our Global SIM Gear Center entry.
SkyRoam Plans & Products
It is unknown on which network or networks these plans operate, as Skyroam refuses to provide either customers or the media with that information.
Skyroam currently offers the Solis Lite hotspot, and a Solis X hotspot that is available from their retail and online partners. The Skyroam Lite hotspot can only be used with Skyroam plans, but the Skyroam X can be used with other providers that sell it (typically 3rd party resellers).
Skyroam offers daily, monthly, 'pay by the GB' (GoData) and day passes (Global only) plans. They offer a VPN program for a fee.
USA Domestic Plans
Global Plans
Device: Solis Lite
Device: Solis X
---
News, Videos, & Status
Review Status:
While we have not tested the newer Solis Lite or Solis X, but we have tested the prior Solis and 3GMate in both domestic and global situations.
Our review of the Solis and Skyroam is in the member section below.
Related Videos:
News Stories:
---
Potential Alternatives to Consider:
Some of our TOP PICK Cellular Data Plans to also consider:
Learn More About Selecting Cellular Data Plans Explore Our Comparative Pricing Grid
---
Table of Contents for Member-Only Content
Deep Dive

Testing Overview
Original SkyRoam 3G Review (2016)
Alternatives
Retired Devices
External Reviews
This Review Contains Additional Member Exclusive Content!
We are Honored to be Member Funded!
No ads, no sponsors, no selling (but may contain affiliate links)
Our members fund our in-depth independent reviews.
This entry may contain additional member exclusive content such as testing notes, field testing data, user interface tours, comparisons to alternatives, analysis, tips, videos and discounts.
Members also get interactive guidance, alerts, classroom and more.
Purchasing Options
Links Provided for Convenience
We do not sell any gear or equipment. These links are provided to make your shopping easier, and we do not endorse any specific vendor. Unless otherwise disclosed, only Amazon links are affiliate links (see our disclaimer).
To remain unbiased as possible, our primary source of funding comes from our premium members, and we have negotiated higher discounts from some vendors instead of accepting affiliate relationships.
Finding the right plans for your needs is no easy task - quite simply mobile travelers using cellular data as their primary way online is not how most carriers have designed their plans. Many of us want plans that provide copious amounts of data.
Here's our video going over ways to get LOTS of data for use in your travels:
But a data plan alone will not keep you online. You also need the right gear, signal enhancing strategy and planning your travels around the options you carry with you. Head on over to our collection of guides: