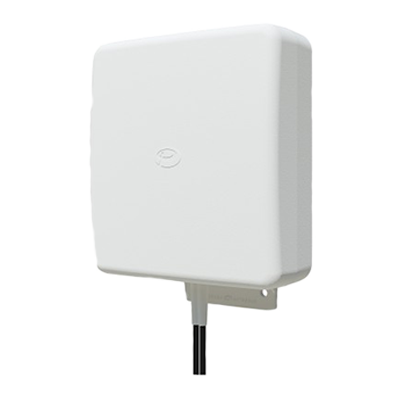 The Panorama Wideband MIMO brings the potential benefits of MIMO diversity to an outdoor pole-mounted antenna. It comes in a directional and omni-directional option in the same form factor.
Specifications
Model:

Directional Model Number: WMM8G-7-27-5SP
Omnidirectional Model Number: WMMG-7-27-5SP

Type:

MIMO

Impedance:

50 Ohms

Cable Type & Length:

CS29 / 16' (x2)

Connector:

SMA Male (x2)
Internal Ground Plane: Yes

Dimensions:

7.32" x 6.1"

Mounting:

Wall or Pole Bracket
Frequency / Gain:
700-800 Mhz: 2 dBi
824 - 894 Mhz: 2 dBi
880 - 960 Mhz: 2 dBi
1710 - 1880 Mhz: 5 dBi
1850 - 1990 Mhz: 5 dBi
2110 - 2170 Mhz: 5 dBi
2.3 - 2.5 GHz: ??

Retail Price:

$129.95 - 172
---
Review & Testing Status
We have tested both versions of this antenna
---
Potential Alternatives to Consider:
For other popular cellular antennas on the market we are tracking - here are our featured options:
Learn More About Selecting Cellular Antennas
---
More Information Available to our Members

We are honored to be able to present the above overview for free without 3rd party advertising.
In thanks for funding this resource center our members have access to any further notes, analysis, insider info, member experiences and/or our full in-depth review of this product or offering.
If you're a member, please log in above to read the review.
Purchasing Options
Amazon (Omni) | Amazon (Directional) | 3G Store (Both)
The guides below have been hand-picked to help further your education about selecting & using cellular antennas.