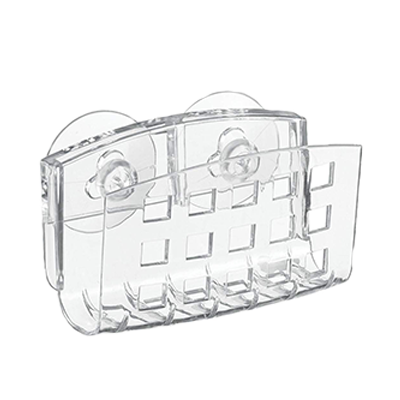 A soap/scrubby holder or caddy can be reimagined for use as a cellular device hotspot holster, and can even offer some opportunity for signal enhancement. A holder with suction cups also allows you to place your hotspot in a window for better reception. While not necessarily an antenna, sometimes all you need is to get your device a better line of site to a tower and away from any clutter that might be blocking signal.
The scrubby holder is an affordable, easy-to-utilize tool for your mobile internet arsenal.
Specifications
Dimensions:

Varied

Mounting:

Suction cups

Retail Price:

$8.18
---
News, Videos, & Status
We purchased a variety of suction cup sponge holders, and found that the small size 'scrubby' holder from Amazon fits most mobile hotspots best. With some modifications to the bottom you could even route a charging or tethering cable.
---
---
Purchasing Options