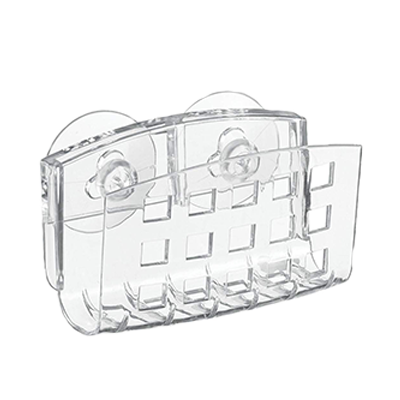 A soap/scrubby holder can be reimagined for use as a cellular device hotspot holster. A holder with suction cups allows you to place your hotspot in a window for better reception. While not necessarily an antenna, sometimes getting your device with better line of site to a tower and away from any clutter that might be blocking signal is all you need.
An affordable, easy to utilize tool for your mobile internet arsenal.
Specifications
Dimensions:

Varied

Mounting:

Suction cups

Retail Price:

$5-10
---
Review & Testing Status
We purchased a variety of suction cup sponge holders, and found that the small size 'scrubby' holder from Amazon fits most mobile hotspots best. With some modifications to the bottom you could even route a charging or tethering cable.
---
Potential Alternatives to Consider:
For other popular cellular antennas on the market we are tracking - here are our featured options:
Learn More About Selecting Cellular Antennas
---
More Information Available to our Members

We are honored to be able to present the above overview for free without 3rd party advertising.
In thanks for funding this resource center our members have access to any further notes, analysis, insider info, member experiences and/or our full in-depth review of this product or offering.
If you're a member, please log in above to read the review.
Purchasing Options
The guides below have been hand-picked to help further your education about selecting & using cellular antennas.