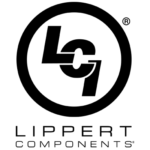 Lippert Components is coming out with an upgrade - called ConnectAnywhere to its OneControl RV control system. ConnectAnywhere adds integrated LTE Cellular connectivity which adds the ability to control the OneControl system from anywhere as well as provide LTE data for the RV.
The system is powered by a ConnectAnywhere cellular gateway module that allows sharing of a user-provided AT&T or T-Mobile data connection. Customers will just need to provide a compatible activated SIM card and data plan.
The ConnectAnywhere system also provides voice control via Amazon's Alexa.
The 2019 Grand Design Momentum models will come with OneControl ConnectAnywhere standard, and 2019 Forest River Vengeance Toy Haulers will come pre-wired to allow a OneControl ConnectAnywhere Aftermarket Kit to be purchased and added later.
Based on Lippert's track record, we expect many other RV manufacturers will begin to offer this pre-wiring too.
We look forward to digging into the deeper technical capabilities of what this system can offer.
To keep up the latest OneControl developments (and for a list of compatible RV models), check Lippert's web portal.
---
Hardware Specifications
Supported Cellular Carriers: AT&T or T-Mobile
# of Connected Devices: Not yet known
Network Bands Supported: Not yet known
LTE Bands: Unknown
4G: Unknown
3G: Unknown
LTE-Advanced Carrier Aggregation: Not yet known
LTE Performance Category: Not yet known
Integrated Cellular Antenna: 2x 4G LTE antennas
Wi-Fi Technology / Frequencies: 2.4GHz
Other Ports: Not yet known
SIM Card Type: Not yet known
Retail Price: Not yet known
---
Cellular Plan Options
Options for a paired cellular data plan are not yet available other than the system is designed to work with AT&T and T-Mobile data plans.
---
Review & Testing Status
We do not intend to purchase a new RV to test this system.
This Review Contains Additional Member Exclusive Content

We are honored to be able to present the above overview for free without 3rd party advertising or sponsorships. We are not paid by the manufacturer of this product to provide this listing or review, and nor are we selling this equipment or plan (purchasing links are provided below as a courtesy and some may be affiliates).
Our members have funded this resource center and any extensive hands on time
we have spent with the product to review it.
The in-depth portions of this review are made available to them which might contain: hands on testing notes, field testing data, user interface tour, product analysis, comparison to alternatives, setup tips, video tutorial, insider tips, vendor discounts and fellow member experiences.
If you're a member, please log in to continue with this review.
If you're not a member.. please consider joining us!
---
Purchasing Options
Only available on select new RV's. See the Lippert Website for a list of models.