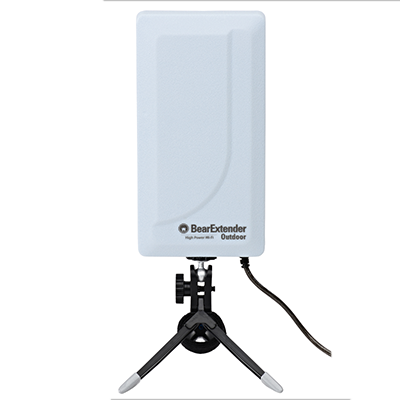 BeariFi, formerly known as BearExtender, creates a line of long range Wi-Fi extenders & repeaters suitable for indoor or outdoor use. They have gear specifically for repeating 2.4 GHz, or newer AC gear for dual band.
Most of their gear are adapters that plug into a PC or Mac (or a router), and some antennas include integrated radios for maximum Wi-Fi boosting.
Some of their gear is suitable for outdoor installation on RVs and boats.
Pricing ranges from $25-70 for most of their Wi-Fi extending gear.
Testing Status: We do not intend to test this product line.
A Full Review of this Product is Available to our Members

We are honored to be able to present the above product overview for free without 3rd party advertising.
In thanks for funding this resource center our members have access to the in-depth unbiased review of this product based on our extensive hands-on time and testing.
If you're a member, please log in above to read the review.
Purchasing Options