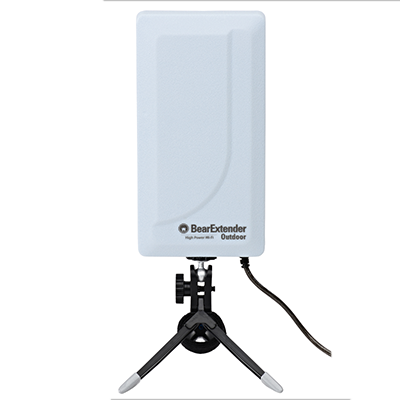 BeariFi, formerly known as BearExtender, creates a line of long range Wi-Fi extenders & repeaters suitable for indoor or outdoor use. They have gear specifically for repeating 2.4 GHz, or newer AC gear for dual band.
Most of their gear are adapters that plug into a PC or Mac (or a router), and some antennas include integrated radios for maximum Wi-Fi boosting.
Some of their gear is suitable for outdoor installation on RVs and boats.
Pricing ranges from $25-70 for most of their Wi-Fi extending gear.
Testing Status: We do not intend to test this product line.
The Rest of this Review is:
Member Only Content
We are thrilled & honored to be primarily member & reader funded - allowing us to present unbiased content. The in-depth review section of this product listing is part of the premium membership benefits of joining. Members can also leave their own reviews on products.
If you're a member, please log in above to read the in-depth review for this product and/or leave your own review. If you've not joined yet, learn more about membership at:
Purchasing Options
BearExtender PC Outdoor
Hardware

Customer Service

Overall Performance
Quick Take
A basic and affordable dedicated WiFi extending option.
Comments Rating
( reviews)