Keypoints:
Unlimited Plus AutoPay discount increased to $25 for new customers who sign up before October 29
$20 AutoPay discount for Unlimited plans extended again until April 20 online, or May 1 in stores
New Referral Program available until April 30
AT&T has once again extended the deadline for their promotional AutoPay discount on their Prepaid Unlimited Plan, and increased the amount of the AutoPay discount on their Prepaid Unlimited Plus Plan. They also have introduced a new Referral Program for prepaid accounts.
Video Version
Subscribe to our YouTube Channel
AutoPay Discount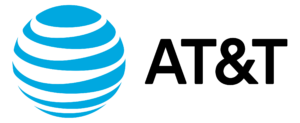 AT&T has long offered a discount for customers who set up AutoPay on their accounts, and they frequently offer additional promotional discounts as well. The standard available discount for prepaid accounts costing $50/month or more is $10/month, and the standard discount on accounts less than $50/month is $5/month.
On top of the standard discount, AT&T has been offering an additional promotional discount of $20/month on the Unlimited and Unlimited Plus Prepaid plans. This discount has been offered off and on since 2018, and even though it's described as being available for a "limited time", AT&T frequently extends this deadline on this discount.
It was most recently set to expire in March of 2020, but AT&T has just announced they are extending the discount on the Unlimited Plan again - until April 20, 2020 online, and until May 1, 2020 in stores. This brings the price of the $65 Unlimited Plan to $45/month.
On the Unlimited Plus plan, AT&T has increased the discount to $25/month, bringing the cost of this plan down to only $50/month. The only catch is that the additional higher discount is for new lines of service only. This promotion is available until October 29, 2020.
Both plans offer unlimited data, but the Unlimited Plan is subject to Network Management at any time and does not come with any hotspot data. The Unlimited Plus Plan is subject to Network Management after 22GB, and comes with 10GB of hotspot data.
Referral Program
AT&T Prepaid is now offering a Referral Program. Existing customers who refer a friend who signs up for a new prepaid account will receive a $25 account credit. The new subscriber will receive a $75 account credit.
The referred customer will need to set up a new line of service on a monthly plan and pay for the first month in advance in order to be eligible for the account credit. Customers can find their referral code at att.com/myprepaid.
A maximum of 10 referrals can be claimed by each customer.
This Referral Program is available until April 30, 2020.
Related News
Related Guides